Topic: Silicon Valley
Written by Elizabeth Landau
NASA's Jet Propulsion Laboratory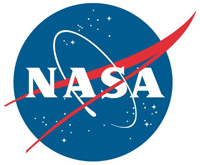 Pasadena, CA – Scientists have discovered the strongest evidence to date for a stratosphere on a planet outside our solar system, or exoplanet. A stratosphere is a layer of atmosphere in which temperature increases with higher altitudes.
"This result is exciting because it shows that a common trait of most of the atmospheres in our solar system — a warm stratosphere — also can be found in exoplanet atmospheres," said Mark Marley, study co-author based at NASA's Ames Research Center in California's Silicon Valley. "We can now compare processes in exoplanet atmospheres with the same processes that happen under different sets of conditions in our own solar system."
«Read the rest of this article»
Written by Andrew Good
NASA' Jet Propulsion Laboratory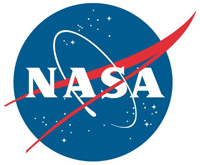 Pasadena, CA – Steps forward in the search for life beyond Earth can be as simple as sending a balloon into the sky. In one of the most unique and extensive eclipse observation campaigns ever attempted, NASA is collaborating with student teams across the U.S. to do just that.
A larger initiative, NASA's Eclipse Balloon Project, led by Angela Des Jardins of Montana State University, is sending more than 50 high-altitude balloons launched by student teams across the U.S. to livestream aerial footage of the August 21st, 2017, total solar eclipse from the edge of space to NASA's website.
«Read the rest of this article»

Clarksville, TN – Faced with a rare opportunity to impress recruiters from one of the most sought-after internships in America, automotive manufacturer Tesla, Inc., Austin Peay State University junior physics major Jonathan Bunton said he felt he needed to combat a common misconception in the tech sector.
«Read the rest of this article»

Clarksville, TN – Crystalline materials form the foundation of virtually all electronic equipment, serve as the engine powering Silicon Valley and have enabled the modern computing revolution.
But despite their importance, crystalline materials, which include silicon and sapphire and are valued for their unique properties, are naturally rare and expensive to produce. By contrast glass materials, which do not arrange their atoms in a regular crystal structure, are inexpensive and easily produced.
«Read the rest of this article»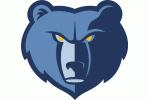 Clarksville TN – New Memphis Grizzlies owner, billionaire Robert Pera, introduced his ownership group at a standing room only media event at the FedEx Forum on Monday, saying he was "the luckiest man in the world right now."
Pera, the CEO of Silicon Valley wireless networking company Ubiquiti Networks and Grizzlies CEO Jason Levien addressed the media and announced their new ownership group, which includes Clarksville based Hand Family of Companies.
«Read the rest of this article»