Topic: Skin Cancer
BACH invites Community to join this Event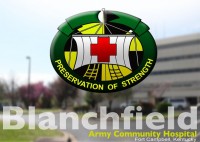 Fort Campbell, KY – Blanchfield Army Community Hospital's medical team is hosting a Breast Cancer Awareness ceremony and walk October 17th at noon at the hospital's "A" building Veranda, next to the healing garden. Breast cancer survivors, their families and the community are invited to attend.
"This is a special time we can offer our support to Soldiers, Retirees and Families who have braved through the diagnosis, treatments and battles with breast cancer. It is also a time to reflect and remember our community members who have lost the battle to breast cancer," said BACH commander Col. George N. Appenzeller. «Read the rest of this article»
Atlanta, GA – Just a few serious sunburns can increase your child's risk of skin cancer later in life. Kids don't have to be at the pool, beach, or on vacation to get too much sun. Their skin needs protection from the sun's harmful ultraviolet (UV) rays whenever they're outdoors.
Seek shade. UV rays are strongest and most harmful during midday, so it's best to plan indoor activities then. If this is not possible, seek shade under a tree, an umbrella, or a pop-up tent. Use these options to prevent sunburn, not to seek relief after it's happened. «Read the rest of this article»
Tennesseans Urged to Protect Skin, Eyes from Sun Damage

Nashville, TN – As the hours of daylight increase and spending time outdoors beckons, the Tennessee Department of Health reminds sun seekers to protect their skin and eyes with the international "Slip, Slop, Slap, Seek and Slide" message. «Read the rest of this article»

Nashville, TN – In a few weeks, thousands of students from across Tennessee will arrive at spring break destinations, primed for fun and adventure. How those students plan and prepare for these trips may affect their immediate safety and future health.
"One of the biggest concerns for every spring breaker should be protection against skin cancer," said Tennessee Department of Health Commissioner John Dreyzehner, MD, MPH. "Exposure to ultraviolet rays, whether on a ski slope, sandy beach or tanning bed, puts you at increased risk for melanoma, a skin cancer that is painful and deadly." «Read the rest of this article»
Remedies that can help heal and those not worth the money
Yonkers, NY – There's no cure for a sunburn, but there are ways to minimize the misery.  The July 2013 issue of ShopSmart magazine, from Consumer Reports, highlights effective treatments that can help heal after a sunburn and identifies products to avoid when scorched by the sun.
"Don't get burned twice!" said Lisa Lee Freeman, editor-in-chief of ShopSmart.  "Some sunburn products may do more harm than good."
«Read the rest of this article»
Concerning levels of known human carcinogen found in tests of more than 200 samples

Yonkers, NY – In Consumer Reports' tests of more than 60 rice and rice products, inorganic arsenic, a known human carcinogen, was found in most of the name brand and other rice product samples. Levels varied, but were significant in some samples.
While there are federal limits for arsenic in drinking water, there aren't many standards for arsenic in food. Earlier this year, Consumer Reports found worrisome levels of arsenic in apple and grape juices and called on the U.S. Food and Drug Administration (FDA) to set limits for arsenic in those juices.
«Read the rest of this article»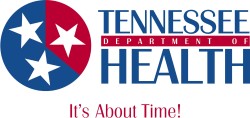 Nashville, TN – While there are health challenges in every season, the summer months are loaded with potential risks and hazards that help fill up emergency rooms and generate unnecessary misery.
Most injuries and illnesses occurring from July through September can be avoided with a liberal application of prevention. «Read the rest of this article»
Washington, D.C. – Gardening can be a great way to enjoy the outdoors, get physical activity, beautify the community, and grow nutritious fruits and vegetables. Whether you are a beginner or expert gardener, health and safety are important.
Below are some tips to help keep you safe and healthy so that you can enjoy the beauty and bounty gardening can bring. «Read the rest of this article»

Pueblo, CO – With summer in full swing, everyone's shedding layers and enjoying basking in the sun. But while absorbing some of the sun's rays will help your body produce Vitamin D, too much of the UVA and UVB rays can cause skin damage. Use these tips from the Federal Citizen Information Center to protect yourself this summer. «Read the rest of this article»