Remedies that can help heal and those not worth the money
Yonkers, NY – There's no cure for a sunburn, but there are ways to minimize the misery.  The July 2013 issue of ShopSmart magazine, from Consumer Reports, highlights effective treatments that can help heal after a sunburn and identifies products to avoid when scorched by the sun.
"Don't get burned twice!" said Lisa Lee Freeman, editor-in-chief of ShopSmart.  "Some sunburn products may do more harm than good."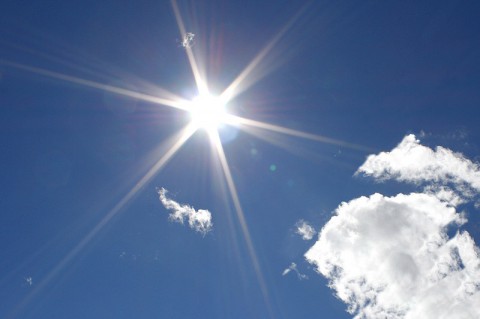 To help prevent sunburns (too many can lead to early skin aging and skin cancer), 
ShopSmart
recommends applying sunscreen 15 to 30 minutes before heading outside and reapplying it at least every two hours while outdoors.  Because using sunscreen isn't enough, wear protective clothing, sunglasses, and a wide-brimmed, tightly-woven hat if possible.
For those who find themselves suffering from a sunburn despite best efforts, the secret to relief is to treat it quickly from the inside and the outside.  ShopSmart has identified remedies that can provide comfort from a sunburn and those that aren't worth trying:
What to Try
Food and water.  Drink extra water, especially when in the sun – bodies work hard to cool skin, so staying hydrated can help.  And eating fruits and vegetables rich in antioxidants may help prevent cell damage caused by the sun.
Painkillers.  Anti-inflammatory pain medications such as ibuprofen and aspirin can help ease the pain and discomfort that can be caused by a sunburn.
Hydrocortisone cream.  If a sunburn is causing itchiness, an over-the counter cream can help.
Lotion.  Don't waste money on a special after-sun lotion.  A light moisturizer or aloe vera can minimize peeling and flaking.
What to Skip
After-Sun Sprays.  Pain-relief sprays offer instant relief, but most contain benzocaine or another anesthetic that can make things worse for those who are allergic.
Vaseline.  Applying Vaseline or other petroleum jelly products right after getting too much sun won't help in cooling down.
Noxzema. Applying more than a thin layer of Noxzema to soothe a sunburn probably won't help.  Even the manufacturer does not recommend the use of its products for sunburn relief because they haven't been tested for that purpose.
Vitamin Creams and Oils.  Don't waste money on pricey lotions and potions that contain antioxidants – incorporate them into a diet instead. And don't puncture Vitamin E capsules to spread the oil on a sunburn since it can inflame sore skin on those who are allergic and may not help anyway.
For more information on sun protection, pick up the July 2013 issue of ShopSmart magazine on newsstands now.  It features a list of the best and worst sunscreens including six smart picks and a bargain buy.
About Consumer Reports

Consumer Reports is the world's largest independent product-testing organization. Using its more than 50 labs, auto test center, and survey research center, the nonprofit rates thousands of products and services annually. Founded in 1936, Consumer Reports has over 8 million subscribers to its magazine, website, and other publications.
Its advocacy division, Consumers Union, works for health reform, food and product safety, financial reform, and other consumer issues in Washington, D.C., the states, and in the marketplace.
About ShopSmart Magazine
Launched in Fall 2006 by Consumer Reports, ShopSmart draws upon the publication's celebrated tradition of accepting no advertisements and providing unbiased product reviews. ShopSmart features product reviews, shopping tips on how to get the most out of products and "best of the best" lists.
It's ideal for busy shoppers who place a premium on time. ShopSmart has a newsstand price of $4.99 and is available nationwide at major retailers including Barnes & Noble, Walmart, Kroger, Safeway, Publix and Target. ShopSmart is available by subscription at www.ShopSmartmag.org.