Topic: Sun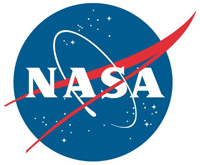 Pasadena, CA – An international team of astronomers using NASA's Transiting Exoplanet Survey Satellite (TESS) and retired Spitzer Space Telescope has reported what may be the first intact planet found closely orbiting a white dwarf, the dense leftover of a Sun-like star, only 40% larger than Earth.
The Jupiter-size object, called WD 1856 b, is about seven times larger than the white dwarf, named WD 1856+534. It circles this stellar cinder every 34 hours, more than 60 times faster than Mercury orbits our Sun.
«Read the rest of this article»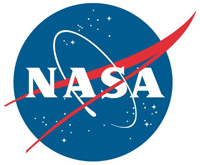 Washington, D.C. – NASA has issued another request to its 14 Commercial Lunar Payload Services (CLPS) partners to bid on flying a suite of payloads to the Moon. The request asks partners to fly 10 NASA science investigations and technology demonstrations to a non-polar region of the Moon in 2023.
Through the CLPS initiative, NASA taps its commercial partners to quickly land scientific instruments and technology demonstrations on the Moon. The initiative is a key part of NASA's Artemis program. The science and technology payloads will help lay the foundation for human missions to the lunar surface. A provider will be selected by the end of the year, making it the sixth surface task award.
«Read the rest of this article»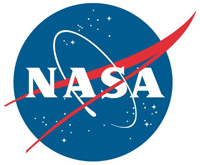 Pasadena, CA – When NASA's OSIRIS-REx spacecraft arrived at asteroid (101955) Bennu, mission scientists knew that their spacecraft was orbiting something special. Not only was the boulder-strewn asteroid shaped like a rough diamond, its surface was crackling with activity, shedding small pieces of rock into space.
Now, after more than a year and a half up close with Bennu, they're starting to better understand these dynamic particle-ejection events.
«Read the rest of this article»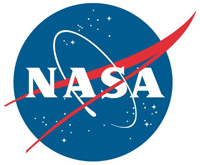 Greenbelt, MD – NASA Hubble Space Telescope images of comet NEOWISE, taken on August 8th, 2020, zero in on the visitor's coma, the gossamer shell of gas and dust that surrounds its nucleus as it is heated by the Sun. This is the first time Hubble has photographed a comet of this brightness at such resolution after this close of a pass by the Sun.
The comet photos were taken after NEOWISE skimmed closest to the Sun on July 3rd, 2020, at a distance of 27 million miles (43 million kilometers). Other comets often break apart due to thermal and gravitational stresses at such close encounters, but Hubble's view shows that apparently NEOWISE's solid nucleus stayed intact.
«Read the rest of this article»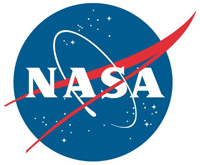 Pasadena, CA – We've never met some of the Sun's closest neighbors until now. In a new study, astronomers report the discovery of 95 objects known as brown dwarfs, many within a few dozen light-years of the Sun.
They're well outside the solar system, so don't experience heat from the Sun, but still inhabit a region astronomers consider our cosmic neighborhood. This collection represents some of the coldest known examples of these objects, which are between the sizes of planets and stars.
«Read the rest of this article»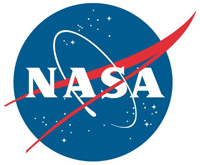 Greenbelt, MD – NASA says a small but evolving dent in Earth's magnetic field can cause big headaches for satellites.
Earth's magnetic field acts like a protective shield around the planet, repelling and trapping charged particles from the Sun. But over South America and the southern Atlantic Ocean, an unusually weak spot in the field – called the South Atlantic Anomaly, or SAA – allows these particles to dip closer to the surface than normal.
«Read the rest of this article»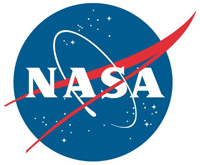 Greenbelt, MD – Observations by NASA's Hubble Space Telescope are showing that the unexpected dimming of the supergiant star Betelgeuse was most likely caused by an immense amount of hot material ejected into space, forming a dust cloud that blocked starlight coming from Betelgeuse's surface.
Hubble researchers suggest that the dust cloud formed when superhot plasma unleashed from an upwelling of a large convection cell on the star's surface passed through the hot atmosphere to the colder outer layers, where it cooled and formed dust grains. The resulting dust cloud blocked light from about a quarter of the star's surface, beginning in late 2019. By April 2020, the star returned to normal brightness.
«Read the rest of this article»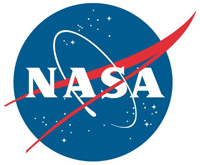 Greenbelt, MD – Dozens of times over the last decade NASA scientists have launched laser beams at a reflector the size of a paperback novel about 240,000 miles (385,000 kilometers) away from Earth. They announced today, in collaboration with their French colleagues, that they received signal back for the first time, an encouraging result that could enhance laser experiments used to study the physics of the universe.
The reflector NASA scientists aimed for is mounted on the Lunar Reconnaissance Orbiter (LRO), a spacecraft that has been studying the Moon from its orbit since 2009.
«Read the rest of this article»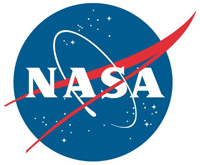 Greenbelt, MD – Taking advantage of a total lunar eclipse, astronomers using NASA's Hubble Space Telescope have detected Earth's own brand of sunscreen – ozone – in our atmosphere. This method simulates how astronomers and astrobiology researchers will search for evidence of life beyond Earth by observing potential "biosignatures" on exoplanets (planets around other stars).
Hubble did not look at Earth directly. Instead, the astronomers used the Moon as a mirror to reflect sunlight, which had passed through Earth's atmosphere, and then reflected back towards Hubble.
«Read the rest of this article»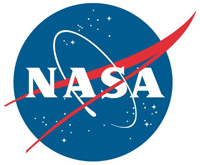 Greenbelt, MD – NASA's Lucy mission last week marked the completion of a major milestone on the path to spacecraft assembly, test, and launch operations.
The Systems Integration Review ensured segments, components, and subsystems, scientific instrumentation, electrical and communication systems, and navigation systems are on schedule to be integrated into the system. It confirmed that facilities, support personnel, and plans and procedures are on schedule to support integration.
«Read the rest of this article»