Topic: Sun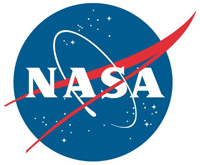 Greenbelt, MD – Measurements from NASA's Transiting Exoplanet Survey Satellite (TESS) have enabled astronomers to greatly improve their understanding of the bizarre environment of KELT-9 b, one of the hottest planets known.
"The weirdness factor is high with KELT-9 b," said John Ahlers, an astronomer at Universities Space Research Association in Columbia, Maryland, and NASA's Goddard Space Flight Center in Greenbelt, Maryland. "It's a giant planet in a very close, nearly polar orbit around a rapidly rotating star, and these features complicate our ability to understand the star and its effects on the planet."
«Read the rest of this article»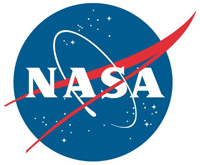 Pasadena, CA – For more than a decade, astronomers have searched for planets orbiting AU Microscopii, a nearby star still surrounded by a disk of debris left over from its formation. Now scientists using data from NASA's Transiting Exoplanet Survey Satellite (TESS) and NASA's retired Spitzer Space Telescope report the discovery of a planet about as large as Neptune that circles the young star in just over a week.
The system, known as AU Mic for short, provides a one-of-kind laboratory for studying how planets and their atmospheres form, evolve and interact with their stars.
«Read the rest of this article»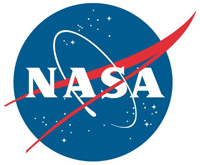 Pasadena, CA – NASA says that for most of human history our understanding of how planets form and evolve was based on the eight (or nine) planets in our solar system. But over the last 25 years, the discovery of more than 4,000 exoplanets, or planets outside our solar system, changed all that.
Among the most intriguing of these distant worlds is a class of exoplanets called hot Jupiters. Similar in size to Jupiter, these gas-dominated planets orbit extremely close to their parent stars, circling them in as few as 18 hours.
«Read the rest of this article»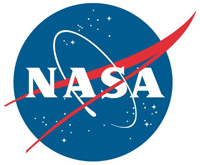 Pasadena, CA – NASA says astronomers tend to have a slightly different sense of time than the rest of us. They regularly study events that happened millions or billions of years ago, and objects that have been around for just as long.
That's partly why the recently discovered neutron star known as Swift J1818.0-1607 is remarkable: A new study in the journal Astrophysical Journal Letters estimates that it is only about 240 years old – a veritable newborn by cosmic standards.
NASA's Neil Gehrels Swift Observatory spotted the young object on March 12th, when it released a massive burst of X-rays.
«Read the rest of this article»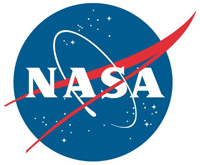 Pasadena, CA – NASA's Curiosity Mars rover occasionally stops to stargaze. Recently, it captured a shot of Earth and Venus in the Red Planet's night sky.
Curiosity aimed its Mast Camera, or Mastcam, at the heavens about 75 minutes after sunset on June 5th, 2020, the 2,784th Martian day, or sol, of the mission. A two-image twilight panorama reveals Earth in one frame and Venus in the other.
Both planets appear as mere pinpoints of light, owing to a combination of distance and dust in the air; they would normally look like very bright stars.
«Read the rest of this article»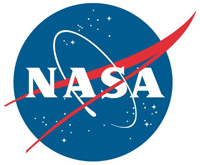 Washington, D.C. – For the first time, a spacecraft has sent back pictures of the sky from so far away that some stars appear to be in different positions than we'd see from Earth.
More than four billion miles from home and speeding toward interstellar space, NASA's New Horizons has traveled so far that it now has a unique view of the nearest stars.
"It's fair to say that New Horizons is looking at an alien sky, unlike what we see from Earth," said Alan Stern, New Horizons principal investigator from Southwest Research Institute (SwRI) in Boulder, Colorado.
«Read the rest of this article»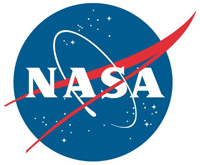 Washington, D.C. – When the New Horizons spacecraft passed by Pluto in 2015, one of the many fascinating features its images revealed was that this small, frigid world in the distant solar system has a hazy atmosphere. Now, new data helps explain how Pluto's haze is formed from the faint light of the Sun 3.7 billion miles away as it moves through an unusual orbit.
Remote observations of Pluto by NASA's telescope on an airplane, the Stratospheric Observatory for Infrared Astronomy, or SOFIA, show that the thin haze enshrouding Pluto is made of very small particles that remain in the atmosphere for prolonged periods of time rather than immediately falling to the surface.
«Read the rest of this article»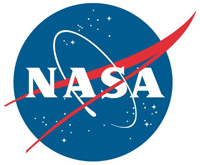 Greenbelt, MD – NASA has selected a new pathfinding CubeSat mission to gather data not collected since the agency flew the Dynamics Explorer in the early 1980s.
The new mission, called Dione after the ancient Greek goddess of the oracles, will carry four miniaturized instruments to study how Earth's upper atmospheric layers react to the ever-changing flow of solar energy into the magnetosphere — the enveloping bubble of magnetic field around Earth that deflects most of the particles that erupt from the Sun. Earth's upper atmosphere is where most low-Earth-orbiting satellites reside, and their orbits are strongly affected by sudden density changes created by space weather.
«Read the rest of this article»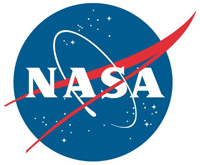 Pasadena, CA – NASA says that the upper layers in the atmospheres of gas giants – Saturn, Jupiter, Uranus and Neptune – are hot, just like Earth's. But unlike Earth, the Sun is too far from these outer planets to account for the high temperatures. Their heat source has been one of the great mysteries of planetary science.
New analysis of data from NASA's Cassini spacecraft finds a viable explanation for what's keeping the upper layers of Saturn, and possibly the other gas giants, so hot: auroras at the planet's north and south poles.
«Read the rest of this article»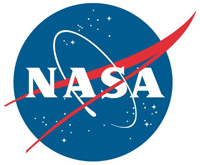 Pasadena, CA – NASA has selected a new mission to study how the Sun generates and releases giant space weather storms – known as solar particle storms – into planetary space.
Not only will such information improve understanding of how our solar system works, but it ultimately can help protect astronauts traveling to the Moon and Mars by providing better information on how the Sun's radiation affects the space environment they must travel through.
«Read the rest of this article»