Topic: Antioxidants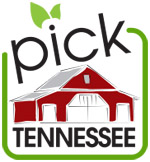 Nashville, TN – Where's the freshest produce in your grocery store this time of year? Hint: It's NOT the produce aisle.
You can still find fresh local produce, even when this summer's homegrown tomatoes and sweet corn are still a couple of months away. Fact is, the "freshest" local produce available now is most likely in the freezer section at your local grocery store. Pictsweet brand fresh frozen produce, located in West Tennessee, is available year round in the frozen foods sections of most grocery stores across the state.
«Read the rest of this article»
What those health claims on food and beverage really mean; plus, those consumers can trust
Yonkers, NY – The package says "heart healthy," "reduces cholesterol," or "maintains digestive health."  But what do these food labels really mean?  The full report on tricky food labels is available in the September 2013 issue of ShopSmart.
"Promises of better health, weight-loss and more can be enticing, but claims can be misleading and you may not be doing yourself any favors buying foods that make these types of promises," said Lisa Lee Freeman, editor-in-chief of ShopSmart. «Read the rest of this article»
Remedies that can help heal and those not worth the money
Yonkers, NY – There's no cure for a sunburn, but there are ways to minimize the misery.  The July 2013 issue of ShopSmart magazine, from Consumer Reports, highlights effective treatments that can help heal after a sunburn and identifies products to avoid when scorched by the sun.
"Don't get burned twice!" said Lisa Lee Freeman, editor-in-chief of ShopSmart.  "Some sunburn products may do more harm than good."
«Read the rest of this article»
Nashville, TN – A diet low in grains, beans and certain vegetables — combined with "anti-aging" supplements — improved blood vessel function, in a study presented at the American Heart Association's Arteriosclerosis, Thrombosis and Vascular Biology 2013 Scientific Sessions.
The blood vessel abnormality, or endothelial dysfunction, occurs when cells lining the interior wall of blood vessels malfunction. It's a serious condition that's often one of the first signs of heart disease. «Read the rest of this article»
Red wine's polyphenols uninhibited by alcohol seem to be the blood pressure reducing element.
Dallas, TX – Men with high risk for heart disease had lower blood pressure after drinking non-alcoholic red wine every day for four weeks, according to a new study in the American Heart Association journal Circulation Research.
Non-alcoholic red wine increased participants' levels of nitric oxide, which helped decrease both systolic and diastolic blood pressure, researchers said. Nitric oxide is a molecule in the body that helps blood vessels relax and allows more blood to reach your heart and organs.
«Read the rest of this article»
Plus, advice for protecting yourself against hazards associated with vitamins, minerals, herbs, and other nutritional supplements

Yonkers, NY – In a new report in its September issue and online at www.ConsumerReports.org, Consumer Reports identifies ten hazards that might surprise the large swath of American adults—more than 50 percent—who take vitamins, herbs, or other nutritional supplements.
"Patients sometimes assume that supplements are safe because they are 'all natural,' but not all supplements are truly natural. In fact, one of the greatest safety hazards to consumers involves supplements that have been spiked with prescription drugs or toxic metals," said Jose Luis Mosquera, M.D., medical adviser, Consumer Reports, and an internist who specializes in integrative health and medicine. «Read the rest of this article»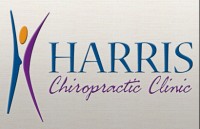 Clarksville, TN – Nutrition is defined as the sum of the processes involved in taking in nutriments and assimilating and utilizing them. (Dorland's Medical Dictionary) As a person understands and accepts this definition the field and scope of nutrition expands far beyond the basic considerations of the chemical building blocks of food, vitamins, etc. It is no longer a simple matter of trying to find and 'get' the many ingredients that experts claim comprise the perfect diet.
There is much more than mere biochemistry. Today there is as much discussion and research surrounding food handling, storage and preparation, as there is concern over the raw nature of food. It is well known that even the best quality food may be ruined by poor preparation and handling. As well there is growing awareness that the psychological and physiological condition of the consumer influences the nutritional benefit derived from ingestion. «Read the rest of this article»