Topic: Ibuprofen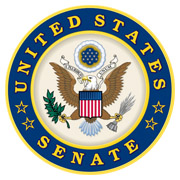 Washington, D.C. – The COVID-19 Coronavirus pandemic has revealed China's ability to wreak havoc on the global economy and cut off our access to essential supplies.
The Chinese Communist Party's malicious actions should come as no surprise. Decades of failed engagement, Western investment and unfair trade tactics built China into an industrial behemoth, giving the CCP control over the world's supply of pharmaceuticals, medical equipment and other basic goods.
«Read the rest of this article»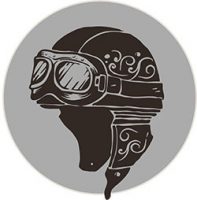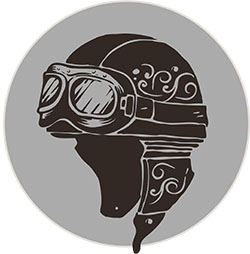 Clarksville, TN – Chronic pain affects millions of people. Normal everyday people. By no fault of our own, and the older we get, stuff just breaks down, or wears out.
I've had two hip replacements, two wrist surgeries, and I deal with rheumatoid arthritis. I didn't ask for it, but that's where I am in my ripe old age. With titanium in my hips and my joints affected by the arthritis, it can get uncomfortable.
I don't complain about it because there are MANY people who struggle with more serious issues, even life threatening illnesses and I'm blessed to be relatively healthy at this stage of my life.
But chronic pain is just that. It's a PAIN.
«Read the rest of this article»
American Heart Association Scientific Statement
Dallas, TX – Commonly used medications and nutritional supplements may cause or worsen heart failure, according to the first scientific statement from the American Heart Association to provide guidance on avoiding drug-drug or drug-condition interactions for people with heart failure.
The statement provides comprehensive information about specific drugs and "natural" remedies that may have serious unintended consequences for heart failure patients.
«Read the rest of this article»
CR urges U.S. Food and Drug Administration to take stronger steps to reduce the dangers of pain-relief medications

Yonkers, NY – Some pain relief medications can be as addictive as heroin and are rife with deadly side effects.
Every day, 46 people in the U.S. die from legal pain pills and for each death, more than 30 people are admitted to an emergency room because of opioid complications. Consumer Reports has taken a close look at the dangers of prescription and over-the-counter painkillers and is calling on the U.S. Food and Drug Administration (FDA) to do more to make these drugs safer. «Read the rest of this article»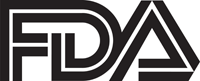 Washington, D.C. – Acetaminophen, a fever and pain reliever that is one of the most widely used medicines in the U.S., can cause rare but serious skin reactions, warns the Food and Drug Administration (FDA).
Although rare, possible reactions to acetaminophen include three serious skin diseases whose symptoms can include rash, blisters and, in the worst case, widespread damage to the surface of skin. If you are taking acetaminophen and develop a rash or other skin reaction, stop taking the product immediately and seek medical attention right away.
«Read the rest of this article»
Remedies that can help heal and those not worth the money
Yonkers, NY – There's no cure for a sunburn, but there are ways to minimize the misery.  The July 2013 issue of ShopSmart magazine, from Consumer Reports, highlights effective treatments that can help heal after a sunburn and identifies products to avoid when scorched by the sun.
"Don't get burned twice!" said Lisa Lee Freeman, editor-in-chief of ShopSmart.  "Some sunburn products may do more harm than good."
«Read the rest of this article»
Shoppers can save hundreds of dollars a year by changing how and where they shop
Yonkers, NY – Drug stores may be a convenient choice for over-the-counter medications, but there's a price to pay for convenience.
The May 2013 issue of ShopSmart, from Consumer Reports, features findings from the magazine's price scan of 185 drugs at hundreds of stores nationwide that revealed potential savings of hundreds of dollars a year for shoppers willing to change their over-the-counter medication shopping habits. «Read the rest of this article»
The higher risk persists for at least five years.
Dallas, TX – Heart attack survivors who take common painkillers after a heart attack have a higher long-term risk of dying or having a second heart attack, according to a new study published in Circulation, an American Heart Association journal.
The painkillers, known as non-steroidal anti-inflammatory drugs (NSAIDs), include over-the-counter medicines such as ibuprofen and naproxen and prescription drugs such as Celebrex (celecoxib), which is used to treat conditions including arthritis. «Read the rest of this article»
Dallas, TX – Even short-term use of some painkillers could be dangerous for people who've had a heart attack, according to research published in Circulation: Journal of the American Heart Association.
Researchers analyzed the duration of prescription non-steroidal anti-inflammatory drugs (NSAIDs) treatment and cardiovascular risk in a nationwide Danish cohort of patients with prior heart attack.   They found the use of NSAIDs was associated with a 45 percent increased risk of death or recurrent heart attack within as little as one week of treatment, and a 55 percent increased risk if treatment extended to three months.
The study was limited by its observational nature and the lack of clinical parameters, researchers said. «Read the rest of this article»