Topic: water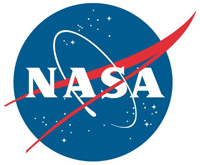 Washington, D.C. – A small-satellite mission to understand the lunar water cycle – detecting and mapping water on the lunar surface in order to investigate how its form, abundance, and location relate to geology – has received NASA approval to proceed with the next phase of its development.
On November 24th, 2020, the Lunar Trailblazer, a mission selected under NASA's Small Innovative Missions for Planetary Exploration (SIMPLEx) program, passed its Key Decision Point-C (KDP-C) milestone, obtaining agency-level endorsement to begin final design of hardware and build. The milestone also provides the project's official schedule and budget determination.
«Read the rest of this article»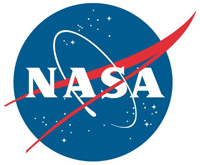 Pasadena, CA – Plumes of water vapor that may be venting into space from Jupiter's moon Europa could come from within the icy crust itself, according to new research. A model outlines a process for brine, or salt-enriched water, moving around within the moon's shell and eventually forming pockets of water – even more concentrated with salt – that could erupt.
Europa scientists have considered the possible plumes on Europa a promising way to investigate the habitability of Jupiter's icy moon, especially since they offer the opportunity to be directly sampled by spacecraft flying through them.
«Read the rest of this article»
Pasadena, CA – NASA says a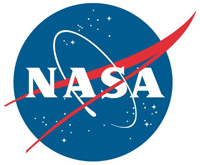 s the icy, ocean-filled moon Europa orbits Jupiter, it withstands a relentless pummeling of radiation. Jupiter zaps Europa's surface night and day with electrons and other particles, bathing it in high-energy radiation. But as these particles pound the moon's surface, they may also be doing something otherworldly: making Europa glow in the dark.
New research from scientists at NASA's Jet Propulsion Laboratory in Southern California details for the first time what the glow would look like, and what it could reveal about the composition of ice on Europa's surface.
«Read the rest of this article»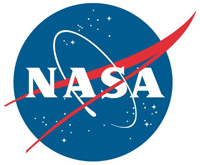 Washington, D.C. – NASA's Stratospheric Observatory for Infrared Astronomy (SOFIA) has confirmed, for the first time, water on the sunlit surface of the Moon. This discovery indicates that water may be distributed across the lunar surface, and not limited to cold, shadowed places.
SOFIA has detected water molecules (H2O) in Clavius Crater, one of the largest craters visible from Earth, located in the Moon's southern hemisphere. Previous observations of the Moon's surface detected some form of hydrogen, but were unable to distinguish between water and its close chemical relative, hydroxyl (OH).
«Read the rest of this article»
Event raises awareness about the value of our water system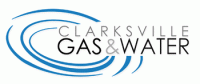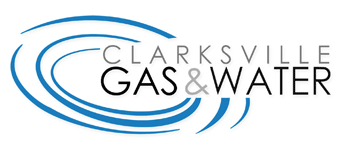 Clarksville, TN – The Clarksville Gas and Water Department joined elected officials, water utilities, community leaders, educators, and businesses from across the country as part of the sixth annual?"Imagine a Day Without Water," a nationwide day of education and advocacy about the value of water.
Led by the Value of Water Campaign, a thousand organizations across the country will raise awareness about not taking water for granted and the crucial need for investment in our nation's water systems.
«Read the rest of this article»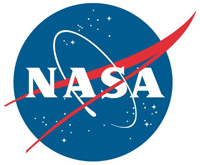 Washington, D.C. – NASA's telescope on an airplane, the Stratospheric Observatory for Infrared Astronomy, has provided a new glimpse of the chemistry in the inner region surrounding massive young stars where future planets could begin to form.
It found massive quantities of water and organic molecules in these swirling, disk-shaped clouds, offering new insights into how some of the key ingredients of life get incorporated into planets during the earliest stages of formation.
«Read the rest of this article»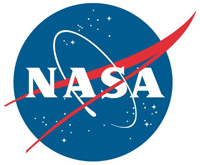 Pasadena, CA – Earth's driest ecosystems are a study in extremes: They can be blazingly hot stretches of sand like the Sahara Desert or shatteringly cold expanses of ice such as those in Greenland and Antarctica.
These arid regions receive very little annual precipitation, and the effects of climate change in these ecosystems are poorly understood. A joint effort between NASA and the Qatar Foundation aims to address that – and, in the process, help communities that are being impacted by those changes.
«Read the rest of this article»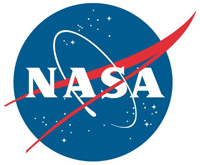 Pasadena, CA – Mars has long been known for its rust. Iron on its surface, combined with water and oxygen from the ancient past, give the Red Planet its hue. But scientists were recently surprised to find evidence that our airless Moon has rust on it as well.
A new paper in Science Advances reviews data from the Indian Space Research Organization's Chandrayaan-1 orbiter, which discovered water ice and mapped out a variety of minerals while surveying the Moon's surface in 2008.
«Read the rest of this article»
Residents invited to take 'water wise' pledge online
Clarksville, TN – Clarksville Mayor Joe Pitts is joining mayors across the country in asking residents to make a long-term commitment to manage water resources more wisely by taking part in the annual Wyland National Mayor's Challenge for Water Conservation.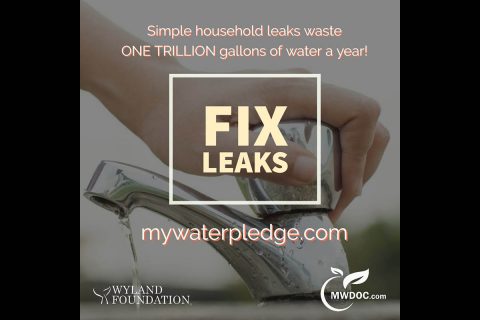 «Read the rest of this article»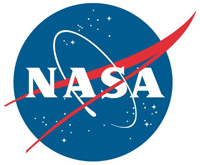 Pasadena, CA – The COVID-19 Coronavirus pandemic has touched most aspects of human life. In recent months, NASA has initiated research projects focused on how the human response to the pandemic has affected our environment, like how air quality has improved in the wake of reduced vehicular traffic in many places. But the tentacles of the pandemic extend well beyond that.
How have production disruptions affected agriculture and food supply? What about our ability to forecast water availability in coming months? How do changes in activity levels affect environmental conditions?
«Read the rest of this article»