Topic: water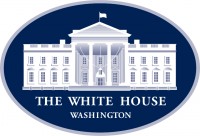 Washington, D.C. – "Sixty-four percent of small business owners approve of the way Donald Trump is handling his job as president, the highest approval rating for Trump among entrepreneurs since CNBC and SurveyMonkey began conducting a quarterly survey in 2017," Riley de Leon reports for CNBC.

"This is a high watermark for President Trump's job approval, both among small business owners in our survey and among the general public," said SurveyMonkey senior research scientist Laura Wronski.
«Read the rest of this article»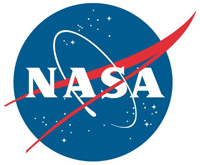 Pasadena, CA – NASA's Juno mission has provided its first science results on the amount of water in Jupiter's atmosphere. Published recently in the journal Nature Astronomy, the Juno results estimate that at the equator, water makes up about 0.25% of the molecules in Jupiter's atmosphere – almost three times that of the Sun.
These are also the first findings on the gas giant's abundance of water since the agency's 1995 Galileo mission suggested Jupiter might be extremely dry compared to the Sun (the comparison is based not on liquid water but on the presence of its components, oxygen and hydrogen, present in the Sun).
«Read the rest of this article»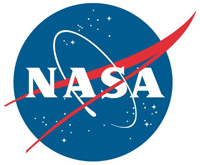 Greenbelt, MD – In a generic brick building on the northwestern edge of NASA's Goddard Space Flight Center campus in Greenbelt, Maryland, thousands of computers packed in racks the size of vending machines hum in a deafening chorus of data crunching. Day and night, they spit out 7 quadrillion calculations per second.
These machines collectively are known as NASA's Discover supercomputer and they are tasked with running sophisticated climate models to predict Earth's future climate.
«Read the rest of this article»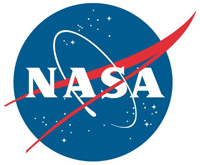 Washington, D.C. – In 2020, NASA will be taking long strides toward returning astronauts to the Moon, continuing the exploration of Mars and developing new technology to make supersonic aircraft fly more quietly.
Artemis: Returning astronauts to the Moon
Under Artemis, NASA will send new science instruments and technology demonstrations to study the Moon, accelerate plans to send astronauts to the Moon by 2024, and establish sustainable lunar exploration by 2028.
«Read the rest of this article»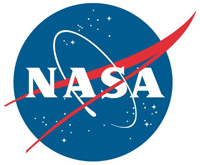 Washington, D.C. – NASA says Mars may be a rocky planet, but it is not a hospitable world like Earth. It's cold and dry with a thin atmosphere that has significantly less oxygen than Earth's. But Mars likely once had liquid water, a key ingredient for life. Studying the history of water can help uncover how the Red Planet lost water and how much water it once had.
"We already knew that Mars was once a wet place," said Curtis DeWitt, scientist at the Universities Space Research Association's SOFIA Science Center. "But only by studying how present-day water is lost can we understand just how much existed in the deep past."
«Read the rest of this article»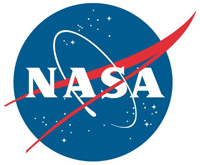 Pasadena, CA – NASA has big plans for returning astronauts to the Moon in 2024, a stepping stone on the path to sending humans to Mars. But where should the first people on the Red Planet land?
A new paper published in Geophysical Research Letters will help by providing a map of water ice believed to be as little as an inch (2.5 centimeters) below the surface.
Water ice will be a key consideration for any potential landing site. With little room to spare aboard a spacecraft, any human missions to Mars will have to harvest what's already available for drinking water and making rocket fuel.
«Read the rest of this article»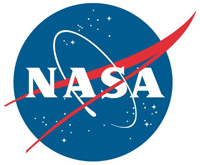 Pasadena, CA – Curiosity won't be NASA's only active Mars rover for much longer. Next summer, Mars 2020 will be headed for the Red Planet.
While the newest rover borrows from Curiosity's design, they aren't twins: Built and managed by NASA's Jet Propulsion Laboratory in Pasadena, California, each has its own role in the ongoing exploration of Mars and the search for ancient life.
Here's a closer look at what sets the siblings apart.
«Read the rest of this article»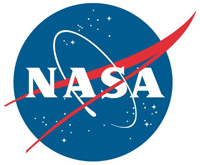 Pasadena, CA – Shortly after NASA's OSIRIS-REx spacecraft arrived at asteroid Bennu, an unexpected discovery by the mission's science team revealed that the asteroid could be active, or consistently discharging particles into space. The ongoing examination of Bennu – and its sample that will eventually be returned to Earth – could potentially shed light on why this intriguing phenomenon is occurring.
The OSIRIS-REx team first observed a particle-ejection event in images captured by the spacecraft's navigation cameras taken on January 6th, just a week after the spacecraft entered its first orbit around Bennu.
«Read the rest of this article»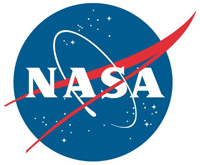 Greenbelt, MD – Forty years ago, a Voyager spacecraft snapped the first closeup images of Europa, one of Jupiter's 79 moons. These revealed brownish cracks slicing the moon's icy surface, which give Europa the look of a veiny eyeball. Missions to the outer solar system in the decades since have amassed enough additional information about Europa to make it a high-priority target of investigation in NASA's search for life.
What makes this moon so alluring is the possibility that it may possess all of the ingredients necessary for life. Scientists have evidence that one of these ingredients, liquid water, is present under the icy surface and may sometimes erupt into space in huge geysers.
«Read the rest of this article»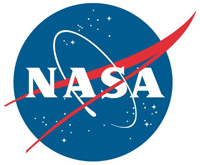 Greenbelt, MD – For the first time in the history of space exploration, NASA scientists have measured the seasonal changes in the gases that fill the air directly above the surface of Gale Crater on Mars.
As a result, they noticed something baffling: oxygen, the gas many Earth creatures use to breathe, behaves in a way that so far scientists cannot explain through any known chemical processes.
Over the course of three Mars years (or nearly six Earth years) an instrument in the Sample Analysis at Mars (SAM) portable chemistry lab inside the belly of NASA's Curiosity rover inhaled the air of Gale Crater and analyzed its composition.
«Read the rest of this article»