Topic: water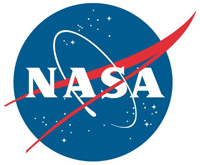 Greenbelt, MD – Its size and surface gravity are much larger than Earth's, and its radiation environment may be hostile, but a distant planet called K2-18b has captured the interest of scientists all over the world.
For the first time, researchers have detected water vapor signatures in the atmosphere of a planet beyond our solar system that resides in the "habitable zone," the region around a star in which liquid water could potentially pool on the surface of a rocky planet.
«Read the rest of this article»
Dallas, TX – The American Heart Association, the world's leading nonprofit organization focused on heart and brain health for all, is urging people to take precautions to protect their hearts in hot weather.

Hot temperatures and high humidity can cause a dangerous heat index that can be hard on the heart. Dehydration causes the heart to work harder, putting it at risk.
«Read the rest of this article»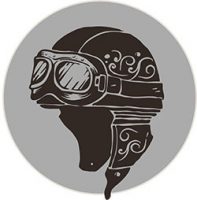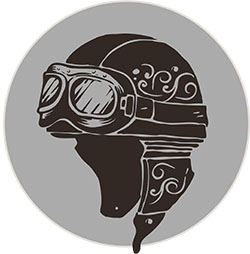 Clarksville, TN – As the weekend came to a close, it was bright and early on Monday morning. Today was the day we would arrive at the 79th Annual Sturgis Rally. The last couple of days had been uncharted territory for me, and arriving at THE largest motorcycle rally in the world would be another first.
We continued along I-90, a stretch of highway we had become all too familiar with, and our first stop would be the Badlands National Park.
The Badlands gets it's name honestly.
«Read the rest of this article»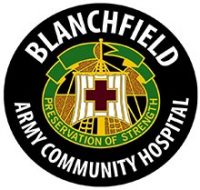 Fort Campbell, KY – If physical activity in the summertime has you feeling hot, sweaty, and thirsty, it's only natural to reach for an ice cold drink to quench your body's thirst, but not all beverages are created equal when it comes to rehydration. Certain beverages can cause more harm than good when it comes to hydration and Army officials want Soldiers to know how to best keep their body's mission ready.
"Army-wide, heat injuries are on the rise with the highest rates in Soldiers less than 25 years old," said Capt. Erica Jarmer, a registered dietitian at Blanchfield Army Community Hospital.
«Read the rest of this article»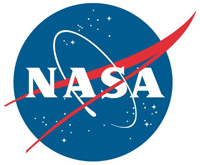 Washington, D.C. – NASA says that for more than a billion people, Asia's high mountain ranges, Himalaya, Karakoram, and Hindu Kush, are the names of their most reliable water source.
Snow and glaciers in these mountains contain the largest volume of freshwater outside of Earth's polar ice sheets, leading hydrologists to nickname this region the Third Pole. One-seventh of the world's population depends on rivers flowing from these mountains for water to drink and to irrigate crops.
«Read the rest of this article»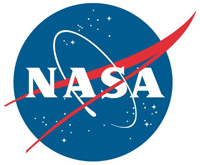 Greenbelt, MD – NASA says scientists may have found a way to tell if alien worlds have a climate that is suitable for life by analyzing the light from these worlds for special signatures that are characteristic of a life-friendly environment.
This technique could reveal the inner edge of a star's habitable zone, the region around a star where liquid water could exist on the surface of a rocky planet.
"Habitable planets by definition have water on their surfaces," said Eric Wolf of the University of Colorado, Boulder. "However, water can come in the forms of ocean, ice, snow, vapor, or cloud. Each of these forms of water have very different effects on climate. "
«Read the rest of this article»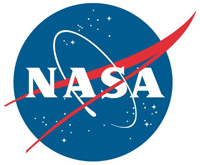 Pasadena, CA – According to NASA, the mystery of why Earth has so much water, allowing our "blue marble" to support an astounding array of life, is clearer with new research into comets.
Comets are like snowballs of rock, dust, ice, and other frozen chemicals that vaporize as they get closer to the Sun, producing the tails seen in images.
A new study reveals that the water in many comets may share a common origin with Earth's oceans, reinforcing the idea that comets played a key role in bringing water to our planet billions of years ago.
«Read the rest of this article»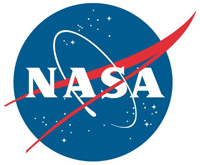 Washington, D.C. – NASA says when you hear news about an aquifer in California that is getting depleted, ice loss from Greenland or Antarctica, or a new explanation for a wobble in Earth's rotation, you might not realize that all these findings may rely on data from one single mission: the U.S.-German Gravity Recovery and Climate Experiment (GRACE).
GRACE data, collected from 2002 to 2017 while the mission was active, are still being used to improve our understanding of water in motion and its sometimes surprising effects on our planet.
«Read the rest of this article»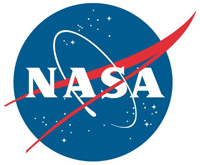 Greenbelt, MD – Much has changed technologically since NASA's Galileo mission dropped a probe into Jupiter's atmosphere to investigate, among other things, the heat engine driving the gas giant's atmospheric circulation.
A NASA scientist and his team at the Goddard Space Flight Center in Greenbelt, Maryland, are taking advantage of those advances to mature a smaller, more capable net flux radiometer. This type of instrument tells scientists where heating and cooling occurs in a planet's atmosphere and defines the roles of solar and internal heat sources that contribute to atmospheric motions.
«Read the rest of this article»
NASA Goddard Space Flight Center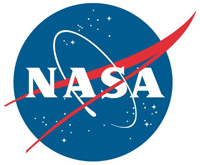 Greenbelt, MD – Using an instrument aboard NASA's Lunar Reconnaissance Orbiter (LRO), scientists have observed water molecules moving around the dayside of the Moon.
A paper published in Geophysical Research Letters describes how Lyman Alpha Mapping Project (LAMP) measurements of the sparse layer of molecules temporarily stuck to the surface helped characterize lunar hydration changes over the course of a day.
Up until the last decade or so, scientists thought the Moon was arid, with any water existing mainly as pockets of ice in permanently shaded craters near the poles.
«Read the rest of this article»