Topic: Yonkers NY

Yonkers, NY – Dating in the digital age is big business, with daters turning to a slew of popular apps and sites in the hopes of finding that very special someone.
The chances they will find someone are good, according to Consumer Reports, which discovered a substantial 44 percent of survey respondents who tried online dating said the experience led to a serious long-term relationship or marriage.
Consumer Reports surveyed almost 115,000 subscribers about online dating–a subset of some 9,600 respondents who used an online dating service in the past two years rated the sites for effectiveness and value.
«Read the rest of this article»

Yonkers, NY – Too many people with insomnia routinely rely on over-the-counter sleep medications on a daily basis, finds Consumer Reports.
Given how many people develop a habit of taking these drugs, CR takes a closer look at the claim "non–habit forming," found on packaging for these widely available medications, and notes that dependency can be psychological in nature and not necessarily physical.
«Read the rest of this article»
What Caused The Student Debt Crisis and What People Can Do About It

Yonkers, NY – Consumer Reports has partnered with the nonprofit Reveal from The Center for Investigative Reporting to produce a special report examining the nation's growing student debt crisis, in which some 42 million people owe $1.3 trillion. The report explores how the crisis occurred, and what people—including parents and students—can do about it today.
The education debt report is being released concurrently today by both institutions, with a cover story in Consumer Reports' August issue, and online at both ConsumerReports.org/studentdebt and RevealNews.org/studentdebt
«Read the rest of this article»

Yonkers, NY – While Consumer Reports urges consumers to use sunscreen, the organization's latest tests show that you may not be as protected as you think—and it's important to choose the right one.
In CR's latest annual tests and ratings of 65 water-resistant lotions, sprays, and sticks with SPF claims of 30 or higher, the organization found that 28 of them—a full 43 percent of the sunscreens tested—tested below their advertised sun protection level. Two of the sunscreens tested, Banana Boat Kids Tear-Free, Sting-Free SPF 50 lotion and CVS Kids Sun Lotion SPF 50, tested at an SPF 8.
«Read the rest of this article»
CR submits nearly 250,000 signatures demanding change

Yonkers, NY – A new survey released by Consumer Reports today shows that the majority of consumers—73 percent—seek out foods labeled as 'natural' when they make food-purchasing decisions.
However, the term 'natural' on processed food labels has no clear meaning and is not regulated by any government agency. This is in contrast to 58 percent of consumers—15 percent less—who seek out the organic label, which is actually meaningful and backed by hundreds of pages of standards.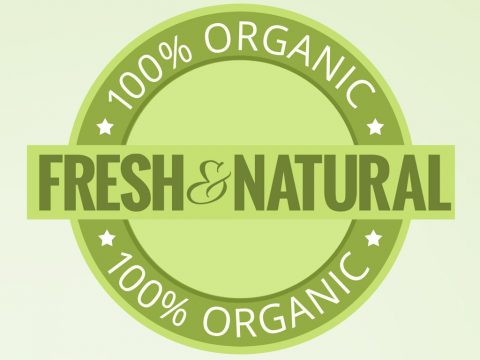 «Read the rest of this article»
Also, CR looks at the prescription painkiller epidemic, efforts to curb overuse of opioids, and surprising truths about medical marijuana

Yonkers, NY – Persistent and chronic pain can be a frustrating, debilitating and expensive problem. According to the June issue of Consumer Reports, 125 million Americans in pain spend about $300 billion on treatments and care every year. But not all of that care is effective, and some of it may be costly or even dangerous.
To help consumers make better, more informed choices, Consumer Reports took a closer look at the issue of treating pain in a special report on what works and what doesn't—and developed guidance on how to treat common ailments—including back, neck and joint pain.
«Read the rest of this article»
New report reveals money-saving strategies to help couples to save money and still wed in style.

Yonkers, NY – It's a day many dream about their whole lives and the $60-billion-a-year wedding industry knows just how to stoke expectations and drum up sales.  While many couples have a limit on what they plan to spend on their wedding, a new Consumer Reports survey found that many of them go over budget, with some even dipping into savings and retirement accounts to pay for the occasion.
Consumer Reports National Research Center surveyed 464 Americans who'd had a wedding reception in the last five years; 78 percent of those newlyweds reported they had budgeted for their reception.
«Read the rest of this article»

Yonkers, NY – Thousands of doctors are currently practicing medicine while being on probation for issues ranging from sexual misconduct and drug addiction to unprofessional and dangerous treatment of patients. But it's difficult and time-consuming for consumers to find out if their doctor is one of them, according to Consumer Reports.
A survey by Consumer Reports finds that 82 percent of Americans are in favor of requiring doctors to tell their patients if they are on probation and why. And 66 percent lean toward barring doctors from seeing patients until their probationary period ends.
«Read the rest of this article»
Audi, Subaru, Lexus, Porsche, BMW lead the pack

Yonkers, NY – Consumers don't always have to spend top dollar to get a great car. The Consumer Reports 2016 Brand Report Card reveals mainstream brands like Subaru and Mazda can often deliver as much quality as more opulent luxury brands.
The highest overall brand scores in Consumer Reports' annual indicator of which brands make the best cars went to Audi (80) and Subaru (78). Consumer Reports currently Recommends 100 percent of each brand's models that it has tested. Luxury brands Lexus (76), Porsche (76), and BMW (76) rounded out the top five in CR's rankings.
«Read the rest of this article»

Yonkers, NY – Seven new vehicles made Consumer Reports' 2016 Annual Top Picks list—the Mazda MX-5 Miata, Kia Sorento, Toyota Sienna, Toyota Camry, Lexus RX, Honda Fit, and Ford F-150 — in each of their respective categories.
The redesigned Ford F-150 was named best Pickup Truck, thanks in part to its fuel economy, quiet and spacious cabin, and much-improved infotainment system. It's Ford's first win in the category since 1999 and its first overall Top Pick honor since 2012.
«Read the rest of this article»