Yonkers, NY – While Consumer Reports urges consumers to use sunscreen, the organization's latest tests show that you may not be as protected as you think—and it's important to choose the right one.
In CR's latest annual tests and ratings of 65 water-resistant lotions, sprays, and sticks with SPF claims of 30 or higher, the organization found that 28 of them—a full 43 percent of the sunscreens tested—tested below their advertised sun protection level. Two of the sunscreens tested, Banana Boat Kids Tear-Free, Sting-Free SPF 50 lotion and CVS Kids Sun Lotion SPF 50, tested at an SPF 8.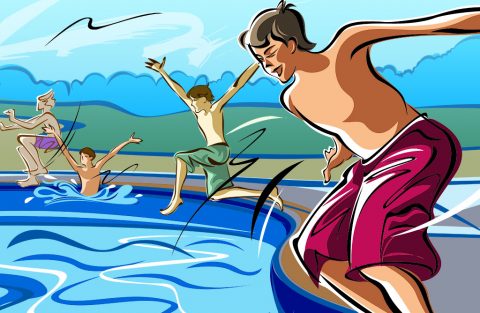 "Yet again, our sunscreen testing has shown that consumers may not be getting the protection they're paying for," said Trisha Calvo, Deputy Editor of Health and Food for Consumer Reports. "Just because a sunscreen claims to offer a certain level of protection doesn't mean it does. We create and release these ratings to ensure that consumers are informed about what sunscreens work best so they can protect themselves and their families from damaging sun exposure."
But Consumer Reports' testing, which included evaluating the feel, look, and scent of sunscreens, also found good news.
Based on the tests, Consumer Reports recommends 17 hard-working sunscreens that won't impart a greasy or sticky feeling. Consumer Reports included La Roche-Posay Anthelios 60 Melt-In Sunscreen Milk lotion, Pure Sun Defense SPF 50 lotion, No-Ad Sport SPF 50 lotion, Banana Boat SunComfort Continuous Spray SPF 50+, and Equate Sport Continuous Spray SPF 50 in its list of 'crowd pleasers'—highly rated sunscreens that solve consumers' biggest sensory complaints.
The full report, which features a Q&A on sunscreen use, survey findings on sunscreen use and the complete product ratings, is featured in the July 2016 issue of Consumer Reports and at www.ConsumerReports.org.
As in previous tests, Consumer Reports found that mineral-based sunscreens—often referred to as "natural" sunscreens—are far more likely to fall short of their promised SPF. When Consumer Reports looked at four years of its sunscreen testing data, it found that 74 percent of the mineral sunscreens tested did not meet their SPF claim, compared to 42 percent of chemical sunscreens.
Testing also revealed that to make sure they are getting a sunscreen with at least SPF 30—the minimum level recommended by the American Academy of Dermatology—it may be best for consumers to choose a sunscreen with a higher SPF on the label. Seventy percent of sunscreens labeled SPF 40-110 tested SPF 30 or higher, while only 65 percent of sunscreens that claimed SPF 30-39 met the mark.
Looking at chemical versus mineral sunscreens, the differences were even greater. Eighty percent of the chemical sunscreens with an SPF claim of 40-110 tested came in at at least an SPF 30, while just 20 percent of mineral ones did.
For sunscreens labeled SPF 30-39, 71 percent of the chemical sunscreens tested SPF 30 or higher, while only 44 percent of the mineral sunscreens did.
"To stay safe in the sun, we encourage consumers to use one of the 17 sunscreens that performed well in our tests," Calvo said. "If a consumer can't find one of our recommended sunscreens, their best bet is to use a chemical sunscreen with a claimed SPF of 40 or higher, as it increases the likelihood that it will deliver at least the minimum protection recommended by dermatologists."
About Consumer Reports
Consumer Reports is the world's largest and most trusted nonprofit, consumer organization working to improve the lives of consumers by driving marketplace change. Founded in 1936, Consumer Reports has achieved substantial gains for consumers on health reform, food and product safety, financial reform, and other issues. The organization has advanced important policies to cut hospital-acquired infections, prohibit predatory lending practices and combat dangerous toxins in food.
Consumer Reports tests and rates thousands of products and services in its 50-plus labs, state-of-the-art auto test center and consumer research center. Consumers Union, a division of Consumer Reports, works for pro-consumer laws and regulations in Washington, D.C., the states, and in the marketplace.
With more than eight million subscribers to its flagship magazine, website and other publications, Consumer Reports accepts no advertising, payment or other support from the companies whose products it evaluates.