Topic: Sunburn
Clarksville, TN – Extreme heat is predicted across Tennessee this weekend and the American Red Cross reminds everyone of the steps they should take to stay safe when the temperatures rise.
"High temperatures, humidity and hot, indoor environments can quickly cause heat-related emergencies," said Faye Anderson, Tennessee River Executive Director. "Excessive heat can lead to sunburn, heat cramps, heat exhaustion and heat stroke."
«Read the rest of this article»
Atlanta, GA – Just a few serious sunburns can increase your child's risk of skin cancer later in life. Kids don't have to be at the pool, beach, or on vacation to get too much sun. Their skin needs protection from the sun's harmful ultraviolet (UV) rays whenever they're outdoors.
Seek shade. UV rays are strongest and most harmful during midday, so it's best to plan indoor activities then. If this is not possible, seek shade under a tree, an umbrella, or a pop-up tent. Use these options to prevent sunburn, not to seek relief after it's happened. «Read the rest of this article»
Remedies that can help heal and those not worth the money
Yonkers, NY – There's no cure for a sunburn, but there are ways to minimize the misery.  The July 2013 issue of ShopSmart magazine, from Consumer Reports, highlights effective treatments that can help heal after a sunburn and identifies products to avoid when scorched by the sun.
"Don't get burned twice!" said Lisa Lee Freeman, editor-in-chief of ShopSmart.  "Some sunburn products may do more harm than good."
«Read the rest of this article»
Washington, D.C. – Everyone needs some sun exposure; it's our primary source of vitamin D, which helps us absorb calcium for stronger, healthier bones. It doesn't take long for most people to get the vitamin D they need.
Too much exposure to the sun's rays can cause skin damage, eye damage, and immune system suppression.
«Read the rest of this article»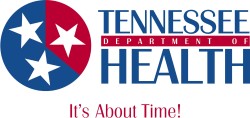 Nashville, TN – While there are health challenges in every season, the summer months are loaded with potential risks and hazards that help fill up emergency rooms and generate unnecessary misery.
Most injuries and illnesses occurring from July through September can be avoided with a liberal application of prevention. «Read the rest of this article»

Nashville, TN – Extreme temperatures cause many health risks for children such as: sunburn, heatstroke, dehydration, brain damage and even death. The Tennessee Department of Human Services encourages state child care agencies to heighten preventative measures to keep children safe when transporting them during the summer months.
On an 80-degree day the temperature inside a locked vehicle increases 19 degrees in just 10 minutes; 29 degrees in 20; and 43 degrees in just one hour.  For any human being subjected to such excessive extremes, the experience could prove fatal. «Read the rest of this article»

Pueblo, CO – With summer in full swing, everyone's shedding layers and enjoying basking in the sun. But while absorbing some of the sun's rays will help your body produce Vitamin D, too much of the UVA and UVB rays can cause skin damage. Use these tips from the Federal Citizen Information Center to protect yourself this summer. «Read the rest of this article»
Semi-daily preaching by a Semi-daily Preacher on a semi-daily basis
Sometimes Gidget scares me to death. 
The other day my wife, Gidget, started tellin' me about this time, a few years ago, when the two of us went on a vacation to Peru.  We met some friends there, went hiking, saw Machu Picchu, and then later ate some fried bananas on a beach. 
While we were there, she got food poisoning, and I got a pretty bad sunburn that landed both of us in the Emergency Room. 
It all ended OK though, when the Doctor who treated us both, offered to let us stay at his Villa that overlooked the ocean for nothing for 2 weeks.  Despite the 2 days of illness, it was without a doubt, a trip of a lifetime. «Read the rest of this article»

Nashville, TN — With the predicted heat index at or above 100 degrees for the remainder of the week, Tennesseans need to make wise decisions to protect themselves and their children from heat-related illnesses, especially as the 2010-2011 school year begins in some counties across the state.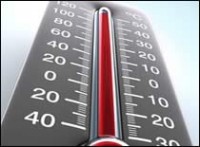 "It's important for parents and caregivers to make sure children are properly hydrated," said Health Commissioner Susan R. Cooper, MSN, RN. "With morning temperatures above 80 degrees, kids waiting on the bus stop should have water available just like those who are participating in outdoor activities in the afternoon. Consider providing your child a water bottle to have on hand throughout the day."
«Read the rest of this article»
With Temperatures forecast for the 90's and high humidity in store for this weekend, FEMA and the National Weather Service want to make sure that you are ready for the extreme heat.

Heat kills by pushing the human body beyond its limits. In extreme heat and high humidity, evaporation is slowed and the body must work extra hard to maintain a normal temperature.
Most heat disorders occur because the victim has been overexposed to heat or has over-exercised for his or her age and physical condition. Older adults, young children, and those who are sick or overweight are more likely to succumb to extreme heat. «Read the rest of this article»