Topic: Solar Power
NASA Headquarters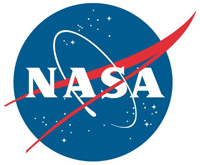 Washington, D.C. – NASA's Mars Reconnaissance Orbiter (MRO) has begun extra stargazing to help the space agency accomplish advances in Mars exploration over the next decade.
The spacecraft already has worked more than double its planned mission life since launch in 2005. NASA plans to keep using it past the mid-2020s. Increased reliance on a star tracker, and less on aging gyroscopes, is one way the mission is adapting to extend its longevity. Another step is wringing more useful life from batteries. The mission's extended service provides data relay from assets on Mars' surface and observations with its science instruments, despite some degradation in capabilities.
«Read the rest of this article»
Written by Guy Webster
NASA's Jet Propulsion Laboratory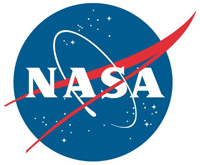 Pasadena, CA – NASA's senior Mars rover, Opportunity, is departing "Cape Tribulation," a crater-rim segment it has explored since late 2014, southbound for its next destination, "Perseverance Valley."
The rover team plans observations in the valley to determine what type of fluid activity carved it billions of years ago: water, wind, or flowing debris lubricated by water.
A color panorama of a ridge called "Rocheport" provides both a parting souvenir of Cape Tribulation and also possible help for understanding the valley ahead. The view was assembled from multiple images taken by Opportunity's panoramic camera.
«Read the rest of this article»
Written by Andrew Good
NASA's Jet Propulsion Laboratory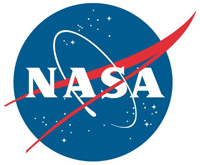 Pasadena, CA – Each year, NASA funds a handful of futuristic concepts to push forward the boundaries of space exploration. These early-stage proposals are selected with the hope of developing new ideas into realistic proofs-of-concept.
From August 23rd to 25th, the NASA Innovative Advanced Concepts (NIAC) symposium will host presentations on 28 proposals, including five from NASA's Jet Propulsion Laboratory, Pasadena, California.
«Read the rest of this article»
Written by DC Agle
NASA's Jet Propulsion Laboratory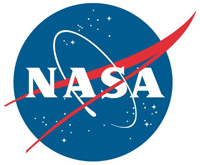 Pasadena, CA – NASA's Juno mission to Jupiter has broken the record to become humanity's most distant solar-powered emissary. The milestone occurred at 11:00am PT (2:00pm ET, 19:00 UTC) on Wednesday, January 13th, when Juno was about 493 million miles (793 million kilometers) from the sun.
The previous record-holder was the European Space Agency's Rosetta spacecraft, whose orbit peaked out at the 492-million-mile (792-million-kilometer) mark in October 2012, during its approach to comet 67P/Churyumov-Gerasimenko.
«Read the rest of this article»
Written by Joshua Buck
Public Affairs Officer, NASA Headquarters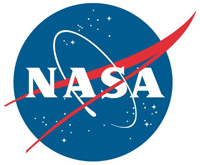 Washington, D.C. – It will be the most powerful rocket ever built. More powerful than the mighty Saturn V that took humans to the moon, the Space Launch System (SLS), NASA's newest rocket currently under development, will have the capability to send astronauts deeper into space than ever before.
With SLS and the Orion capsule, humans will no longer have to dream of walking on Mars: They finally will do it.
«Read the rest of this article»
Written by Kathryn Mersmann
NASA's Goddard Space Flight Center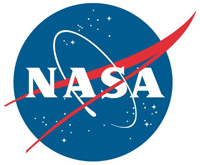 Greenbelt, MD – For years, science fiction writers from Edgar Rice Burroughs to C. S. Lewis have imagined what it would be like for humans to walk on Mars. As mankind comes closer to taking its first steps on the Red Planet, authors' depictions of the experience have become more realistic.
Andy Weir's "The Martian" begins with a massive dust storm that strands fictional astronaut Mark Watney on Mars. In the scene, powerful wind rips an antenna out of a piece of equipment and destroys parts of the astronauts' camp.
Mars is infamous for intense dust storms, which sometimes kick up enough dust to be seen by telescopes on Earth.
«Read the rest of this article»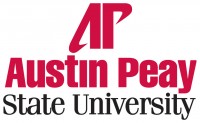 Clarksville, TN – Most people don't think in terms of solar power when it comes to campus traffic issues, but APSU Physical Plant Director, Tom Hutchins was thinking solar was a perfect solution to remedy a growing traffic related issue around campus — pedestrian safety.
As the campus has grown, nearly doubling in size during the last decade, and the paths people took from classroom to classroom changed, so did the places where pedestrians cross streets.
«Read the rest of this article»
Written by Steve Cole
NASA Headquarters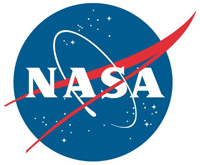 Washington, D.C. – NASA's newest scientific rover is set for testing May 3rd through June 8th in the highest part of Greenland.
The robot known as GROVER, which stands for both Greenland Rover and Goddard Remotely Operated Vehicle for Exploration and Research, will roam the frigid landscape collecting measurements to help scientists better understand changes in the massive ice sheet.
«Read the rest of this article»
Written by Dauna Coulter
Science at NASA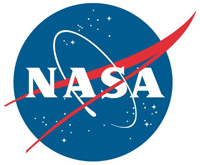 Washington, D.C. – With all the fanfare about Mars rover Curiosity landing on the Red Planet in August 2012, it's easy to forget that there's already a rover on Mars—an older, smaller cousin set to accomplish a feat unprecedented in the history of Solar System exploration.
Mars rover Opportunity is on track to complete the first extraterrestrial marathon.
«Read the rest of this article»
Knoxville, TN – The Tennessee Valley Authority has added another source to its growing renewable power portfolio with the announcement Friday of a new TVA initiative for mid-size renewable generators.
The TVA Renewable Standard Offer will encourage more renewable development within the region by allowing developers to enter into long-term price contracts with TVA. These new renewable projects may be capable of producing between 201 kilowatts and 20 megawatts of electricity. The Renewable Standard Offer Program was designed to accommodate projects that are too large for TVA's Generation Partners program, which was developed for residential and small commercial customers that generate 200 kilowatts or less.
A number of states and utility companies purchase renewable power from developers, or excess power produced by customer renewable power systems, using a set price, or "standard offer" to encourage the growth of solar, wind and other forms of electricity that emit no pollution or greenhouse gases. «Read the rest of this article»