Topic: Space Shuttle Discovery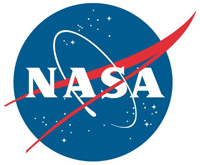 Edwards, CA – Astronaut Doug "Wheels" Wheelock spent his NASA career expanding knowledge of living and working in space. His new mission is working to determine the best way to train astronauts to return to the surface of the Moon.
Wheelock is a veteran test pilot and retired U.S. Army colonel who has accumulated 178 days in space and was a guest speaker at NASA's Armstrong Flight Research Center in California during a recent virtual Safety Day.
«Read the rest of this article»

Clarksville, TN – On April 12th, 1985, Dr. Rhea Seddon sat on 4.5 million pounds of explosives. It was a moment she'd been preparing for most of her life, but that didn't stop her from feeling a little anxious.
"It's pretty scary those first few minutes," she said during a 2015 AuthorSpeak event at the Linebaugh Library. "You feel this giant explosion way back behind you, and it feels like you're going to blow up."
«Read the rest of this article»
Written by Laura Niles
International Space Station Program Science Office and Public Affairs Office
NASA Johnson Space Center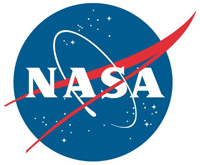 Houston, TX – Researchers may be "excyted" to learn that osteocyte cultures are headed to the International Space Station this spring for the first time. With their delivery on the next SpaceX commercial resupply services mission this month, the Osteocytes and mechano-transduction (Osteo-4) investigation team will analyze the effects of microgravity on this type of bone cell.
Understanding these effects will be critical as astronauts plan for future missions that require longer exposure to microgravity, such as to deep space or Mars.
«Read the rest of this article»
Written by Tony Phillips
Science at NASA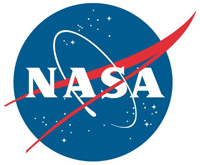 Washington, D.C. – Fruit flies are bug eyed and spindly, they love rotten bananas, and, following orders from their pin-sized brains, they can lay hundreds of eggs every day.
We have a lot in common.
Genetically speaking, people and fruit flies are surprisingly alike, explains biologist Sharmila Bhattacharya of NASA's Ames Research Center. "About 77% of known human disease genes have a recognizable match in the genetic code of fruit flies, and 50% of fly protein sequences have mammalian analogues."
«Read the rest of this article»
NASA's Goddard Space Flight Center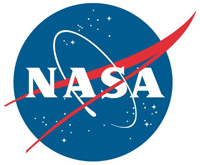 Greenbelt, MD – Astronomers have used NASA's Hubble Space Telescope to photograph the iconic Horsehead Nebula in a new, infrared light to mark the 23rd anniversary of the famous observatory's launch aboard the space shuttle Discovery on April 24th, 1990.
Looking like an apparition rising from whitecaps of interstellar foam, the iconic Horsehead Nebula has graced astronomy books ever since its discovery more than a century ago. The nebula is a favorite target for amateur and professional astronomers.
«Read the rest of this article»
The premier holiday of the summer symbolizes more than a time for grilling, fireworks and road trips and just general fun stuff!
The 4th of July is widely acknowledged as "THE Summer Holiday" here in the United States. The traditional events of the day are well enshrined in our popular culture. People are planning big family cookouts, grilling, barbecuing, pool parties, sports events of all kinds- baseball, soccer, softball, badminton, volleyball, swimming, bicycling and small and super fireworks displays – all typical holiday celebration activities.
Yet there is far more to this holiday of holidays, this one uniquely American blowout. Sacrifices have been made that allow us to engage in these festivities. The lives which have been been laid down that allow us these exercises of indulgence also need to be acknowledged. There are so many individual sacrifices that have occurred in the course of our history that have received little, if any, recognition. What follows is a somewhat skewered collection of notable moments that have added to our American story.
«Read the rest of this article»