Topic: State Report Card
Tennessee Department of Education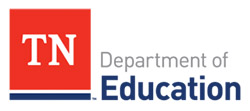 Nashville, TN – Tennessee Department of Education Commissioner Candice McQueen today released the new, redesigned state report card for 2017-18.
This tool was developed over the past year with educators, parents, and community organizations and includes a number of new features based on that feedback, including school ratings, a Spanish translation of the site, and additional new data about the performance of different student groups.
«Read the rest of this article»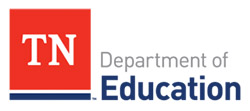 Nashville, TN – Tennessee Education Commissioner Candice McQueen has unveiled the latest version of the state Report Card, which is now available on the department's website.
This annual snapshot of school, district, and state performance offers users the ability to view multiple achievement and growth measures – in addition to metrics such as student enrollment, HOPE scholarship eligibility, school climate, and many others – in one central location.
«Read the rest of this article»
Nashville, TN – The 2013 state Report Card posted on the Tennessee Department of Education website offers increased functionality for users to view detailed breakdowns of last year's continued statewide student achievement growth.
The new design of the 2013 Report Card offers users the ability to create personalized comparisons between state, school, and districts on the following measures: achievement, ACT scores, graduation rate, student enrollment and ethnicity, and value-added composite scores. «Read the rest of this article»
State Report Card Released

Montgomery County, TN – The Clarksville-Montgomery County School System overall is performing well based on data released today in the Tennessee 2011 Report Card. Among the high points of the data is the system's continued improvement of its high school graduation rate at 93.5 percent. The chart can be found here.
"This school system, hand in hand with the community, has had a focused determination on improving the numbers of students graduating. We are seeing the fruits of our labor as we have moved from a rate of 76 percent in 2004 to where we are today," according to Director of Schools Mike Harris. "It's nice to drive into town and see the signs proclaiming '100% Graduation is Clarksville's Business' and know there is merit behind the words." «Read the rest of this article»

Clarksville, TN – The whole district met the Federal AYP (Adequate Yearly Progress) benchmarks in all areas and subgroups.
Graduation rate remains statistically the same. At this writing, there is a correction needed on the graduation rate since the state has MCHS wrong in the data. We are working now to get them to correct it. It will be somewhere between 90.5% and 91%. Last year's rate was 90.8%. «Read the rest of this article»