Topic: Steven Siceloff
Written by Steven Siceloff
NASA's Kennedy Space Center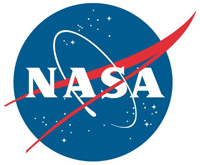 Florida – A burst of smoke and column of flame trailed a United Launch Alliance Atlas V rocket Sunday afternoon as it powered a cargo-laden Orbital ATK Cygnus spacecraft onto an orbital path to rendezvous with the International Space Station in three days.
The mission will deliver experiments, equipment and supplies to the orbiting laboratory and its six-person crew of astronauts and cosmonauts. The enhanced Cygnus is carrying more than 7,000 pounds of materials that will directly support dozens of research investigations taking place in the unique environment of the station along with equipment for spacewalks and air tanks for the station's atmosphere.
«Read the rest of this article»
Written by Steven Siceloff
NASA's Kennedy Space Center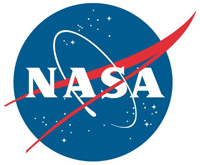 Kennedy Space Center, FL – The first flight of Orbital ATK's enhanced Cygnus spacecraft will carry more than 7,000 pounds of equipment and experiments to the International Space Station on a mission that marks the resumption of NASA's commercial resupply efforts.
Standing inside the Payload Hazardous Servicing Facility at Kennedy Space Center in Florida, the 20.5-foot-tall, cylindrical Cygnus has been loaded for flight and will soon be bolted inside a protective fairing for its targeted launch date of December 3rd.
"This is an exciting time; the Cygnus launch will resume regular U.S.-based cargo missions to the station," said Randy Gordon, Launch Support Project manager for NASA.
«Read the rest of this article»
Written by Steven Siceloff
NASA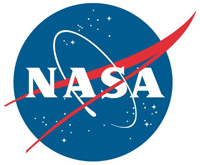 Washington, D.C. – NASA's Orion spacecraft is set to roll out of the Launch Abort System Facility (LASF) at NASA's Kennedy Space Center in Florida to its launch pad at nearby Cape Canaveral Air Force Station's Space Launch Complex 37 on Monday November 10th, in preparation for liftoff next month on its first space flight.
At 4:30pm EST, NASA Television will air a news briefing live from the LASF before Orion's move. Participating will be Robert Cabana, Kennedy Space Center director; Ellen Ochoa, Johnson Space Center director; Mark Geyer, Orion Program manager; and Mike Hawes, Lockheed Martin Space Systems Company director of Human Space Flight Programs.
«Read the rest of this article»
Written by Steven Siceloff
NASA's Kennedy Space Center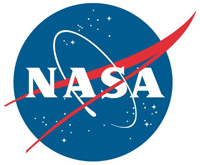 Kennedy Space Center, FL – A SpaceX Dragon spacecraft full of NASA cargo, experiments and equipment blazed into orbit Friday, April 18th, aboard the company's Falcon 9 rocket. The astronauts aboard the International Space Station will unload the supplies after the Dragon arrives at the orbiting research laboratory.
The manifest for the uncrewed Dragon includes almost 5,000 pounds of material including a spacewalking suit for astronauts plus related hardware and supplies for more than 150 science investigations to be conducted by the space station crews.
«Read the rest of this article»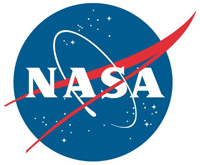 Space Center, FL – Researchers hope NASA's latest solar observatory will answer a fundamental question of how the sun creates such intense energy.
Scheduled to launch June 27th, the IRIS spacecraft will point a telescope at the interface region of the sun that lies between the surface and the million degree outer atmosphere called the corona. It will improve our understanding of how energy moves from the sun's surface to the glowing corona, heating up from 6,000 degrees to millions of degrees.
«Read the rest of this article»