Topic: Telemarketers

Nashville, TN – Robocalls are computer-generated recorded messages used to communicate with the masses via telephone. A favorite of telemarketers, robocall technology is also used by thieves and scam artists to lure residents into traps.
"When I'm speaking to groups across the state, audience members inevitably ask about robocalls," said Director Gary Cordell of the Tennessee Division of Consumer Affairs. "I always tell them that if you pick up the phone and a recorded voice tries to sell you something – hang up immediately!" «Read the rest of this article»
Company takes Advantage of Entrepreneurs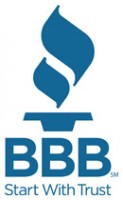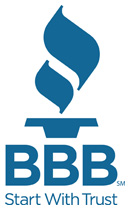 Nashville, TN – The Better Business Bureau warns entrepreneurs of the business practices of Grants Now USA located at 1960 Madison Street, Suite J, PMB 329, Clarksville, TN 37043. Websites include: plentyoffunds.com and businessgrantsnows.com
This company claims to offer business grant writing services; however, 39 customer complaints filed with BBB allege difficulty obtaining the guaranteed help claiming the company's customer service is very poor.
Some complaints allege the company fails to complete the promised business plan, or if the customer does receive the business plan, it is incomplete or poorly written. «Read the rest of this article»

Nashville, TN – You've just settled down to eat dinner, when the phone rings. The voice on the line addresses you by name and says your credit history or career qualifies you for a special investment opportunity.
Or maybe they want you to give to a charity. All you have to do, you're told, is supply the caller with some information … financial information. «Read the rest of this article»

Nashville, TN – Have you received an offer in the mail promising a cheap travel package for a hotel stay or a short cruise? To get the discounted package, all you have to do is attend a timeshare presentation. Once you show up to the presentation, you may get more than you bargained for: high-pressure sales tactics and scammers that don't deliver what they promise.
Vacation timeshares give you the right to use a vacation home for a limited, planned period throughout the year. Consumers are usually contacted on the phone by a telemarketer or through the mail with a postcard asking them to call a toll-free number. «Read the rest of this article»
Nashville, TN – Have you received a letter in the mail warning that your car warranty is about to expire, despite the fact that your warranty expired three years ago? Although the letter may look like it is being sent from your car dealer or manufacturer, it could be a scam.
Consumers who receive mail or phone calls warning that their car warranty is about to expire should be skeptical. «Read the rest of this article»
Donating, selling and recycling are just a few ways to make the most out of old stuff

Yonkers, NY – Springtime means out with the old and in with the new. But for those living with cluttered garages, basements, and closets, cleaning up can be a hassle. What should people do with their old kid's clothes, ancient tube TVs and beat up couches?
Consumer Reports offers a quick and easy guide on how to get rid of practically anything in its March issue available on newsstands on February 8th, 2011 and on online at www.ConsumerReports.org. «Read the rest of this article»