Company takes Advantage of Entrepreneurs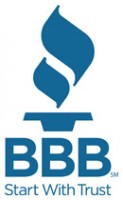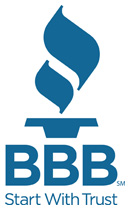 Nashville, TN – The Better Business Bureau warns entrepreneurs of the business practices of Grants Now USA located at 1960 Madison Street, Suite J, PMB 329, Clarksville, TN 37043. Websites include: plentyoffunds.com and businessgrantsnows.com
This company claims to offer business grant writing services; however, 39 customer complaints filed with BBB allege difficulty obtaining the guaranteed help claiming the company's customer service is very poor.
Some complaints allege the company fails to complete the promised business plan, or if the customer does receive the business plan, it is incomplete or poorly written.
Other complaints allege failure of the company to deliver grant packages or issue refunds.
This company charges fees ranging from $199.00 – $349.00 for its grant writing services, but what the business doesn't tell you is that grant information services can be obtained FREE OF CHARGE through the federal government.
Professional grant writing schemes come in a variety of ways. They lure you in through telemarketing calls, classified ads, spam emails and fake websites. They may even disguise their identity and location by transmitting false caller ID information if contacting you by phone.
If you run across a classified ad that seems too good to be true, "it typically is," as scammers often use them to lure in victims. They ask for upfront fees, but at most, the company will only provide a generic list of grants rather than actually taking the time to write a proposal and assist with the application process. A legitimate grant writing entity will never ask you to pay until your contract or agreement is complete.
There are legitimate grant writing services available to assist entrepreneurs with applying for a grant. Some people may choose to use these services to ensure the application and documentation submitted meets necessary requirements.
The federal government provides many legitimate grants to serve a social good that do not have to be repaid, such as bringing jobs to an area, training under-employed youth, preserving a bit of history, funding soup kitchens or art museums, or researching medical issues; however, grants are never given for personal needs.
Government grants are seldom available to ordinary consumers.  There are NO government grants to pay consumers' personal bills, and there are NO government grants for which individuals are entitled simply by being taxpayers and citizens.
Scammers take advantage of consumers by claiming to help individuals and entrepreneurs get a piece of the funding with hopes that the consumer will pay an upfront fee that can range from several hundred to several thousands of dollars. Their promises are completely false, and you'll most likely lose your money if you get involved with one of these schemes.
If you are interested in applying for a grant, BBB suggests visiting the US Department of Health and Human Resources website at www.Grants.gov, which provides comprehensive information regarding grants offered through the US government.