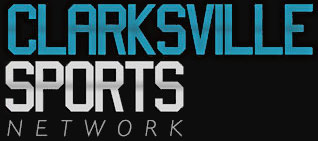 Clarksville, TN – Only six of the 59 competitors shot par or better in the opening round of the 2013 Clarksville City Amateur, July 19th at the Clarksville Country Club, as the tournament moves to Cole Park Golf Course for the second round July 20th.
There is no real surprises at who the at the top of the leaderboard after Day 1, as Tyler Guy – who teamed with Clev Guinn to win the Bud Light Two-Man Scramble back on June 22nd and 23rd – was one of three golfers to card a one-under par 71.
"I don't shoot under par here very often," Guy said. "For me, I don't get to play out here very much – maybe once or twice a year — so I don't where to hit the ball as much as some of the other players do, but for me I'll take 71 anytime.
"Pins were tough today and the greens were a little bit slower that I was expecting, so I just couldn't get anything in the hole. I had a tap-in birdie on the second hole after leaving an eagle putt six inches short – right in the heart and had another hole where I three-putted for bogie. Then got to the backside and had bogies on 10 and 12 and then birdied 13, 14 and 16. I managed it around, because I wanted to put together a solid round before heading into the weekend. I didn't want to shoot myself out of it in the first round."
Guy is joined by arguably the steadiest golfer not to win yet this summer – having third-place finishes at the Wendy's, Commanding General's and Bud Light Two-Man Tournaments — in Brian Balthrop, while Jamie Webb, who had a top-five finish at the Wendy's, is the other competitor who fired an opening round of one-under.
Coming in, a shot back of the leaders, at even-par 72 is the trio of Graham Sleigh, Todd Greene and Justin Burney.
Hunter Richardson — won the Hank Miles Clarksville Junior City Am title and finishing runner-up at the Wendy's – along with John Miraglia and Greg Guinn are two shots back at one-over 73.
Following them are 15 other golfers, who are still within eight shots of the leaders, with 36 holes still to be played in the three-day event.
The Clarksville City Amateur is the next to last MSC Tournament of Champions point event, with the September 14th and 15th Mayor's Golf Classic wrapping up the Clarksville Golf Association schedule before the September 21st and 22nd season-ending Champions Tournament.
Photo Gallery
Clarksville City Amateur – Round One Scores
Held at Clarksville Country Club
| | |
| --- | --- |
| Golfer | Score |
| Tyler Guy | 71 |
| Brian Balthrop | 71 |
| Jamie Webb | 71 |
| Graham Sleigh | 72 |
| Todd Greene | 72 |
| Justin Burney | 72 |
| Hunter Richardson | 73 |
| John Miraglia | 73 |
| Greg Guinn | 73 |
| Bobby Yingling | 74 |
| Corey Cornell | 75 |
| Tommy Shearon | 76 |
| Tom Bradley | 76 |
| Jeff Whitlow | 77 |
| Payton Williams | 77 |
| Rick Richardson | 77 |
| Daniel Baggett | 77 |
| Marcus Sartain | 78 |
| Cleve Guinn | 78 |
| Chuck Wallace | 78 |
| Jonathan Shuskey | 79 |
| Patrick Manning | 79 |
| Mark Black | 79 |
| Steve Blackwell | 79 |
| Doug Golden | 80 |
| Ron Eldridge | 80 |
| Weston Sartain | 81 |
| Jamie Holland | 81 |
| Todd Morris | 81 |
| Eric Jinette | 82 |
| Mike Welker | 82 |
| David Sheron | 83 |
| Haskell Fink | 83 |
| Mike Wilkins | 84 |
| Tom Nadeau | 84 |
| Collin Welker | 84 |
| Earl Hayes | 84 |
| Cory Morris | 84 |
| Dustin Smith | 86 |
| Jim Mashburn | 87 |
| Perry Scachetti | 87 |
| Ted Crozier, Jr. | 87 |
| Daniel Tenholder | 87 |
| Bobby Morrison | 88 |
| Tavis Hanley | 88 |
| Christian Moore | 90 |
| Danny Morefield | 91 |
| Clem Nadeau | 93 |
| Tyler Britt | 93 |
| Tim Jarrett | 94 |
| Vernon Greene | 94 |
| Dennis Kolb | 95 |
| Dustin Hill | 96 |
| Roger Gardner | 97 |
| JT Ferrell | 98 |
| Sunny Mitchell | 100 |
| John Romero | 107 |
| Bruce Chim | 109 |
| Gerry Riley | DQ |