Topic: Telescopes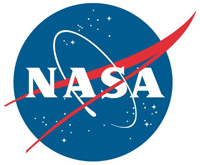 Washington, D.C. – Data from NASA's New Horizons mission are providing new insights into how planets and planetesimals – the building blocks of the planets – were formed.
The New Horizons spacecraft flew past the ancient Kuiper Belt object Arrokoth (2014 MU69) on January 1st, 2019, providing humankind's first close-up look at one of the icy remnants of solar system formation in the vast region beyond the orbit of Neptune.
«Read the rest of this article»
NASA Headquarters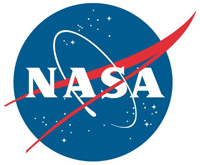 Washington, D.C. – A black hole and its shadow have been captured in an image for the first time, a historic feat by an international network of radio telescopes called the Event Horizon Telescope (EHT). EHT is an international collaboration whose support in the U.S. includes the National Science Foundation.
A black hole is an extremely dense object from which no light can escape. Anything that comes within a black hole's "event horizon," its point of no return, will be consumed, never to re-emerge, because of the black hole's unimaginably strong gravity.
«Read the rest of this article»
NASA Jet Propulsion Laboratory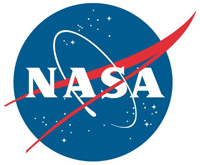 Pasadena, CA – The December 2018 close approach by the large, near-Earth asteroid 2003 SD220 has provided astronomers an outstanding opportunity to obtain detailed radar images of the surface and shape of the object and to improve the understanding of its orbit.
The asteroid will fly safely past Earth on Saturday, December 22nd, 2018 at a distance of about 1.8 million miles (2.9 million kilometers). This will be the asteroid's closest approach in more than 400 years and the closest until 2070, when the asteroid will safely approach Earth slightly closer.
«Read the rest of this article»
NASA Headquarters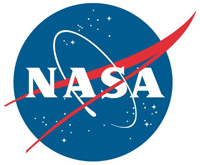 Washington, D.C. – In a galaxy far away, an old star exploded and became a supernova. About 170 million years later on February 4th, 2018, the light emanating from the explosion was received by an arsenal of high-powered telescopes.
NASA's Kepler space telescope detected the unfurling light of SN 2018oh, as it has been labeled. The first ground-based facility to identify the signal was with the All-Sky Automated Survey for Supernova and soon observatories around the globe were monitoring the supernova as part of a unique scientific experiment designed to help solve the mystery of how stars explode.
«Read the rest of this article»
NASA Headquarters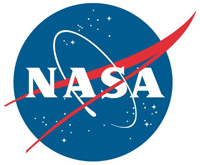 Washington, D.C. – Astronomers using the ultraviolet vision of NASA's Hubble Space Telescope have captured one of the largest panoramic views of the fire and fury of star birth in the distant universe.
The field features approximately 15,000 galaxies, about 12,000 of which are forming stars. Hubble's ultraviolet vision opens a new window on the evolving universe, tracking the birth of stars over the last 11 billion years back to the cosmos' busiest star-forming period, which happened about 3 billion years after the big bang.
«Read the rest of this article»
NASA Marshall Space Flight Center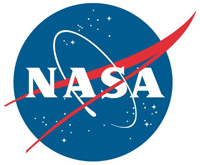 Huntsville, AL – Scientists have taken major steps in their hunt to find black holes that are neither very small nor extremely large. Finding these elusive intermediate-mass black holes could help astronomers better understand what the "seeds" for the largest black holes in the early Universe were.
The new research comes from two separate studies, each using data from NASA's Chandra X-ray Observatory and other telescopes.
Black holes that contain between about one hundred and several hundred thousand times the mass of the Sun are called "intermediate mass" black holes, or IMBHs.
«Read the rest of this article»
NASA's Jet Propulsion Laboratory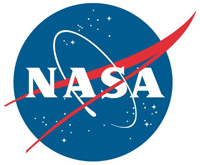 Pasadena, CA – New observations by three of the world's largest radio telescopes have revealed that an asteroid discovered last year is actually two objects, each about 3,000 feet (900 meters) in size, orbiting each other.
Near-Earth asteroid 2017 YE5 was discovered with observations provided by the Morocco Oukaimeden Sky Survey on December 21st, 2017, but no details about the asteroid's physical properties were known until the end of June. This is only the fourth "equal mass" binary near-Earth asteroid ever detected, consisting of two objects nearly identical in size, orbiting each other. The new observations provide the most detailed images ever obtained of this type of binary asteroid.
«Read the rest of this article»
NASA's Jet Propulsion Laboratory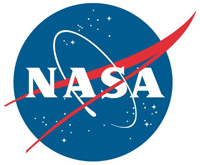 Pasadena, CA – Nearly all asteroids are so far away and so small that the astronomical community only knows them as moving points of light. The rare exceptions are asteroids that have been visited by spacecraft, a small number of large asteroids resolved by NASA's Hubble Space Telescope or large ground-based telescopes, or those that have come close enough for radar imaging.
When seen by optical telescopes, these individual sources of reflected sunlight can provide some very valuable but also very basic information — for example, the asteroid's orbit, a ballpark estimate of its size, sometimes an approximation of its shape, and perhaps an idea of its physical makeup.
«Read the rest of this article»
Written by Calla Cofield
NASA's Jet Propulsion Laboratory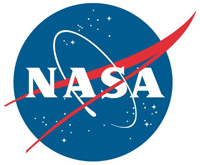 Pasadena, CA – Step outside on a clear night, and you can be sure of something our ancestors could only imagine: Every star you see likely plays host to at least one planet.
The worlds orbiting other stars are called "exoplanets," and they come in a wide variety of sizes, from gas giants larger than Jupiter to small, rocky planets about as big around as Earth or Mars. They can be hot enough to boil metal or locked in deep freeze. They can orbit their stars so tightly that a "year" lasts only a few days; they can orbit two suns at once. Some exoplanets are sunless rogues, wandering through the galaxy in permanent darkness.
«Read the rest of this article»
Space Telescope Science Institute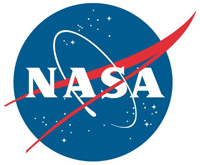 Baltimore, MD – More than halfway across the universe, an enormous blue star nicknamed Icarus is the farthest individual star ever seen. Normally, it would be much too faint to view, even with the world's largest telescopes.
But through a quirk of nature that tremendously amplifies the star's feeble glow, astronomers using NASA's Hubble Space Telescope were able to pinpoint this faraway star and set a new distance record. They also used Icarus to test one theory of dark matter, and to probe the make-up of a foreground galaxy cluster.
«Read the rest of this article»