Topic: Tennessee State Handgun Carry Permit
Nashville, TN – Today, Thursday, March 19th, 2020, Tennessee Governor Bill Lee provided an update on Tennessee's efforts around COVID-19 (Coronavirus) relief.
Governor Lee's daily press conferences can be viewed here. Governor Lee has also established a website specific to COVID-19 (Coronavirus) updates which can be found here.
«Read the rest of this article»

Clarksville, TN – On September 11th, 2017 around 9:25am, Clarksville Police report an unfortunate sequence of events led to an accidental discharge of firearm inside of a Madison Street restaurant.
Based on witness accounts, a man in his 70s entered the restaurant, was going to sit down on a stool, dropped a cloth bag which was in his hand to the floor, at which time, a distinct popping sound was heard.
«Read the rest of this article»

Nashville, TN – Tennessee citizens with a valid handgun carry permit now have the option to upgrade to a lifetime permit for a lower cost. In 2016, the 109th Tennessee General Assembly lowered the renewal fee on lifetime handgun carry permits from $500.00 to $200.00.
The new fee for an original permit is now $100.00, and the permit is now issued for eight years.
«Read the rest of this article»
Tennessee Representative Curtis Johnson
Highlights focus on education, public safety, more efficient government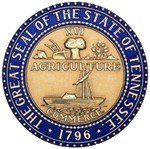 Nashville, TN – With the Second Regular Session of the 109th Tennessee General Assembly now in full swing, lawmakers are busy in Nashville meeting with constituents and colleagues, voting on legislation on the House floor, and working to shepherd their bills through the legislative committee process.
As House business continues at full-speed, Governor Haslam is also working on his legislative agenda, notifying lawmakers he will focus his efforts this year on making improvements to state education and public safety policies, while also working to make government more efficient and effective.
«Read the rest of this article»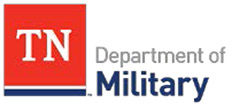 Nashville, TN –  Maj. Gen. Max Haston, Tennessee's Adjutant General, today announced that the Military Department has taken steps to increase the security of its personnel and facilities to include allowing Tennessee Army & Air National Guard members with valid Tennessee State Handgun Carry Permits to carry handguns at State Armories and facilities.
Haston's decision follows Tennessee Governor Bill Haslam's directive, issued earlier this month in the aftermath of the deadly shootings in Chattanooga, to review current Guard personnel who are authorized to be armed in the performance of their duties, and identify and arm Guardsmen where necessary to protect themselves, citizens and Guard facilities. «Read the rest of this article»