Topic: The Rolling Stones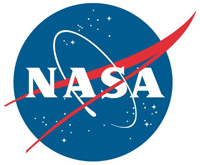 Pasadena, CA – The team behind NASA's InSight lander has named a Martian rock after the band: 'Rolling Stones Rock.' For decades, the music of The Rolling Stones has had a global reach here on Earth. Now, the band's influence extends all the way to Mars.
The Rolling Stones – Mick Jagger, Keith Richards, Charlie Watts and Ronnie Wood – were delighted with the news and commented, "What a wonderful way to celebrate the 'Stones No Filter' tour arriving in Pasadena. This is definitely a milestone in our long and eventful history. A huge thank you to everyone at NASA for making it happen."
«Read the rest of this article»

Clarksville, TN – The Vietnam War—America's first "rock and roll war," as it came to be known—had a distinct soundtrack that continues to help define it.
That's why Ken Burns' 2017 documentary, "The Vietnam War," featured music by Bob Dylan and Jimi Hendrix, and why The Rolling Stones' hit, "Paint It Black," shows up in Stanley Kubrick's film "Full Metal Jacket." Even Forest Gump marched through rain and muck to the sounds of Buffalo Springfield.
«Read the rest of this article»
The Rolling Stones Zip Code Tour Kicks Off May 24th in San Diego
New York, NY – The Rolling Stones have announced that Country music superstar, singer, songwriter and guitarist, Brad Paisley, will be a special guest artist opening their show in Nashville on Wednesday, June 17th at LP Field.
«Read the rest of this article»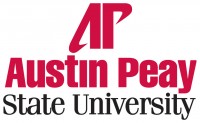 Clarksville, TN – In January 1967, while The Rolling Stones performed on The Ed Sullivan Show and a blizzard dropped 23 inches of snow across Chicago, a young Austin Peay State University botany professor began a project that would take him nearly 50 years to complete.
Dr. Edward Chester, his suit then smelling of chalkboard dust and his dark hair pomaded in the style of Jerry Lee Lewis, sat at his desk that winter to write a comprehensive guide identifying all of Tennessee's 2,878 vascular plants.
«Read the rest of this article»