Topic: Tires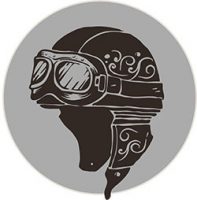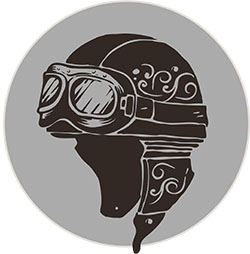 Clarksville, TN – I had never heard of the term "Dark Side" as it relates to motorcycles until about a year ago. In my short time on a motorcycle, it never dawned on my that you could or WOULD ever put a car tire on a motorcycle.
Apparently you can and some people do.
Just like the debate over "lane splitting," the practice of putting a car tire on a motorcycle is just as volatile and opinions are both mixed and passionate. I would never do it, but I know bikers who do, and it doesn't seem to make any difference to them.
«Read the rest of this article»

Nashville, TN – Bridgestone Americas, Inc. (Bridgestone) has announced the industry's first at-scale use of recovered carbon black (rCB) in the tire market as part of its long-standing partnership with Delta-Energy Group, LLC, a market leader for material recovery from end-of-life (EOL) tires.
«Read the rest of this article»
AAA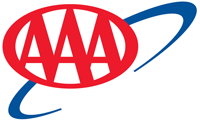 Orlando, FL – Afternoon downpours could spell disaster for millions of road trippers this summer, thanks to an unlikely suspect – tires.
New research from AAA reveals that driving on relatively worn tires at highway speeds in wet conditions can increase average stopping distances by a staggering 43 percent, or an additional 87 feet — more than the length of a semi-trailer truck — when compared to new tires.
«Read the rest of this article»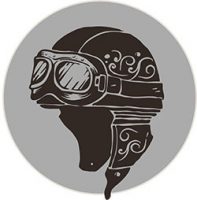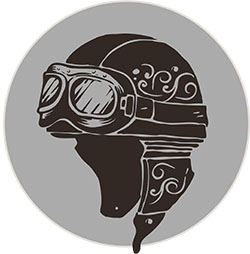 Clarksville, TN – It didn't take long for me to find out that tires would be an expensive item for my bike.
About 15,000 miles to be exact, and that took about four months.
I ride a LOT!
The first bike I bought was a Harley Street Glide Special. I put 33,000 miles on it before I traded for my Harley Ultra-Limited this year. I bought two new sets of tires on the first one, on top of the tires that came with it.
«Read the rest of this article»
Michelin and Continental Models come out on Top. Test of 78 models finds several good choices.

Yonkers, NY – When it comes to Consumer Reports latest tests of all-season and winter replacement tires, Michelin and Continental lead the way. However, tests revealed that worthy tires were not difficult to find and many provided good overall performance.
In total, Consumer Reports tested 78 models of All Season and Winter Tires: 20 T-speed-rated (118 mph) all-season tires, 20 H-speed-rated (130 mph) and 22 V-speed-rated (149 mph) performance all-season tires, and 16 winter tire models. «Read the rest of this article»
Washington, D.C. – Michelin North America, Inc. is recalling certain BF Goodrich Commercial T/A A/S LRE and Uniroyal Laredo HD/H LRE tires, sizes LT235/85R16 120 Q and LT245/75R16 120 Q. These tires may develop a separation at the tread/belt edge.
The separation of the tire can cause rapid air loss which could increase the risk of a vehicle crash. «Read the rest of this article»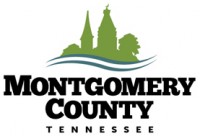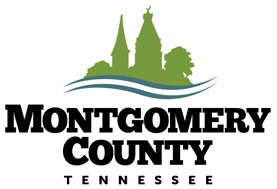 Montgomery County, TN – Bi-County Solid Waste Management will now require private individuals dropping of waste tires to provide personal information in accordance with new Tire Grant requirements. Individuals will be required to provide name, address and number of tires to be disposed.
Private individuals are allowed to dispose of 10 (ten) waste tires per day. Since Bi-County receives State monies for waste tire disposal, the personal information must be obtained and kept on file to ensure the residents outside Montgomery County aren't using this service.
For more information, call 931.648.5751
Ratings reveal tires continue to improve but new vehicle tires could give cause for concern

Yonkers, NY – Choosing good tires is critical – they can bring out the best in a car's braking and handling capabilities and keep occupants safe in an emergency situation.  In its latest tests of more than 150 tires, Consumer Reports identified a selection of good choices in nine categories.
Models from Bridgestone, Continental, Cooper, Dunlop, General, Goodyear, Hankook, Kumho, Michelin, Nokian, Pirelli and Sumitomo were among the high-scoring tires across the categories. «Read the rest of this article»
Drivers favor independent shops over dealers or national chains for repairs

Yonkers, NY – Cash-strapped consumers are delaying automotive maintenance at the potential cost of their safety. Forty percent of respondents to a recent Consumer Reports poll who are involved in repair decisions stated that they are postponing car maintenance or repairs on their primary vehicle.
This delay in servicing items such as brakes, tires, light bulbs, or other internal mechanical parts has consumers running the risk of larger, more costly problems down the road. «Read the rest of this article»
Semi-daily preaching by a Semi-daily Preacher on a semi-daily basis
Disneyland had nothin' on Grandpa's barn.  Nothing.
If you were 10 years old, like me and my cousin Randy were, you could have happily spent several years of your life trapped in that barn, if only "they'd" have let you. 
Who needs school or food or a stupid pool when you have a barn like Grandpa's to mess around in?
Everything a kid could have ever wanted was in that barn.  Cowboy hats, a tractor, tractor parts, tractor tires, car tires, truck tires, snow tires, and various inexplicable farm equipment parts were all scattered around the place like toaster crumbs. 
What to us were dusty, old pirate chests were filled with every kind of undiscovered treasure: old clothes, magazines from the 1920's, faded photos of ancient strangers, milk crates of unused Polaroid camera film, masking taped board games, a war helmet, some rubber boots, a box of bolts.  «Read the rest of this article»