Topic: U.S. Airforce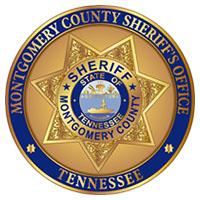 Clarksville, TN – The Montgomery County Sheriff's Office (MCSO) would like to congratulate Joe Thomas, Harold Stilts, and Joseph Welch on their recent promotions.
Captain and Assistant Jail Administrator Joe Thomas has been promoted to Assistant Chief Deputy and Jail Administrator. Thomas brings a well-rounded law enforcement background to his new position. Previously he worked for the Erin and New Johnsonville Police Departments, the Houston County Sheriff's Office where he served as Jail Administrator and Chief Deputy, and with the Tennessee Corrections Institute (TCI) as a Jail Inspector.
«Read the rest of this article»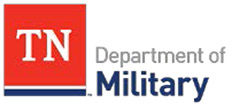 Nashville, TN – Major General Jeff Holmes, Tennessee's Adjutant General, has announced that Brigadier General (Tennessee) Juan R. Santiago, from Memphis, is to become the new commander of the Tennessee State Guard.
"Gen. Santiago is a committed Soldier and volunteer," said Holmes. "He is a talented leader and I am looking forward to what he will bring to his new role in the State Guard."
«Read the rest of this article»
Civil Air Patrol (CAP) Kentucky Wing

Clarksville, TN – Civil Air Patrol (CAP) Kentucky Wing just finished its first statewide Open House event. It was the largest recruitment event for Civil Air Patrol in Kentucky and the Great Lakes Region. Great Lakes Region is made up of 6 states, over 200 squadrons, and more than 6,000 members.
There were fourteen squadrons that participated in the 11-day event. It was a huge success with over 270 guests in attendance.
«Read the rest of this article»
Written by Maria Yager
Blanchfield Army Community Hospital Public Affairs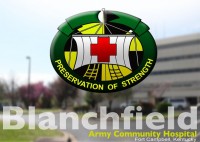 Fort Campbell, KY – Two Soldiers assigned to the Fort Campbell Warrior Transition Battalion were selected to compete in the 2018 Department of Defense Warrior Games, June 1st–9th, 2018 at the U.S. Air Force Academy in Colorado Springs, Colorado.
"It's very exciting to have two of our Soldiers competing in the Warrior Games this year. Our adaptive reconditioning team works with all our wounded, ill and injured Soldiers to help them maximize their full potential in physical activities to reach optimal health and wellness," said Lt. Col. Shawn Butler, Fort Campbell WTB commander.
«Read the rest of this article»
Clarksville-Montgomery County annual Memorial Day Ceremony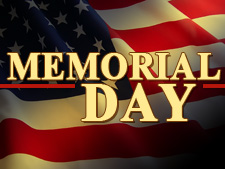 Clarksville, TN – Clarksville-Montgomery County hosted its annual Memorial Day Ceremony at William O. Beach Civic Hall, Monday, with Guest Speaker Major (Ret,) Bill Summers, U.S. Air Force.
Hundreds of people filled the room to honor America's fallen soldiers, both known and unknown, as local leaders took turns at the podium sharing their thoughts on the meaning of the heroic sacrifice so many have made for this country, and the impact that sacrifice has had on us all.
«Read the rest of this article»
Written by Jay Levine, X-Press Editor
NASA Armstrong Flight Research Center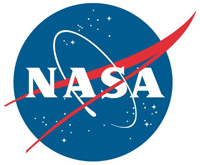 Edwards, CA – The subscale X-56A is scheduled for a series of research flights in November to prove enabling technology for designing aircraft with highly flexible, lightweight wings. The use of less structurally-rigid wings could be critical to future long-range, fuel-efficient airliners.
A risk reduction flight August 31st, 2017 from Armstrong demonstrated that past challenges experienced during takeoffs and landings are resolved, said Cheng Moua, X-56A project manager.
«Read the rest of this article»
Written by DC Agle
NASA's Jet Propulsion Laboratory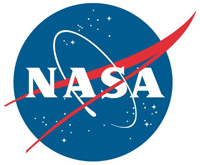 Pasadena, CA – It was less than an hour into the new day of January 15th, 2006 (EST), when tens of thousands of miles above our planet, two cable cutters and two retention bolts fired, releasing a spring which pushed a 101-pound (46-kilogram) sample return capsule away from its mother ship.
Later, during its final plunge Earthward, the capsule would become the fastest human-made object to enter our atmosphere, achieving a velocity of about 28,600 mph (12.8 kilometers per second).
«Read the rest of this article»
Written by DC Agle
NASA's Jet Propulsion Laboratory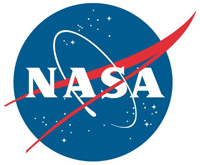 Pasadena, CA – Since Orville Wright first took to the skies over Kitty Hawk, North Carolina, experimental flight tests have been a relatively singular affair, with aviators taking their untried machines into the sky in search of good data and a great hangar story.
But nowadays, cutting-edge testing of air and space machines has become somewhat more accessible. This week offers up another opportunity to witness an important milestone in experimental flight tests.
«Read the rest of this article»

Clarksville, TN – On Sunday, May 25th, the Vietnam Veterans of America Chapter 396 held their annual Candlelight Vigil to remember the men and women who were left behind in Vietnam when American forces withdrew in 1975.
It is a solemn occasion when a nation gathers together to honor its soldiers, those who lived to come home, but even more importantly those who did not.
«Read the rest of this article»
Written by Sgt. David Dobrydney
455th Air Expeditionary Wing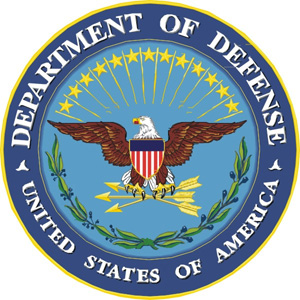 Bagram Airfield, Afghanistan – Up until a few days ago, Air Force Staff Sgt. Derek Allen hadn't seen his brother, Army Cpl. Greg Allen, in more than three years. However, a twist of fate brought them together here for the Christmas holidays.
"Both of us being here in [Afghanistan] is the closest we have ever been to each other since Thanksgiving 2009," said Derek, a 455th Expeditionary Maintenance Squadron tactical aircraft maintenance craftsman, deployed from Davis-Monthan Air Force Base, AR.
«Read the rest of this article»