Topic: Ultraviolet Rays
Written by Steve Cole
NASA Headquarters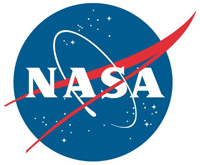 Washington, D.C. – For more than three decades NASA has focused its space-faring skills and science chops CSI-like on an elusive global killer. Later this month, that pursuit takes us to East Asia. In a few years, part way to the moon.
We are getting close.
Air pollution causes an estimated 152,000 deaths a year across the Americas and more than 2 million deaths in the Western Pacific, according to the United Nations. Some parts of the world have a detailed view of local air quality from ground sensor networks and forecast models that generate public alerts. But for much of the world this type of information and warning are not available.
«Read the rest of this article»
Written by Robert Gutro
NASA's Goddard Space Flight Center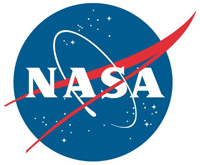 Greenbelt, MD – Astronomers using NASA's Hubble Space Telescope have found that Markarian 231 (Mrk 231), the nearest galaxy to Earth that hosts a quasar, is powered by two central black holes furiously whirling about each other.
The finding suggests that quasars—the brilliant cores of active galaxies – may commonly host two central supermassive black holes, which fall into orbit about one another as a result of the merger between two galaxies.
«Read the rest of this article»
Atlanta, GA – Just a few serious sunburns can increase your child's risk of skin cancer later in life. Kids don't have to be at the pool, beach, or on vacation to get too much sun. Their skin needs protection from the sun's harmful ultraviolet (UV) rays whenever they're outdoors.
Seek shade. UV rays are strongest and most harmful during midday, so it's best to plan indoor activities then. If this is not possible, seek shade under a tree, an umbrella, or a pop-up tent. Use these options to prevent sunburn, not to seek relief after it's happened. «Read the rest of this article»
Written by Whitney Clavin
NASA's Jet Propulsion Laboratory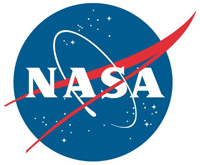 Pasadena, CA – Life took root more than four billion years ago on our nascent Earth, a wetter and harsher place than now, bathed in sizzling ultraviolet rays. What started out as simple cells ultimately transformed into slime molds, frogs, elephants, humans and the rest of our planet's living kingdoms. How did it all begin?
A new study from researchers at NASA's Jet Propulsion Laboratory in Pasadena, CA, and the Icy Worlds team at NASA's Astrobiology Institute, based at NASA's Ames Research Center in Moffett Field, CA, describes how electrical energy naturally produced at the sea floor might have given rise to life.
«Read the rest of this article»

Nashville, TN – In a few weeks, thousands of students from across Tennessee will arrive at spring break destinations, primed for fun and adventure. How those students plan and prepare for these trips may affect their immediate safety and future health.
"One of the biggest concerns for every spring breaker should be protection against skin cancer," said Tennessee Department of Health Commissioner John Dreyzehner, MD, MPH. "Exposure to ultraviolet rays, whether on a ski slope, sandy beach or tanning bed, puts you at increased risk for melanoma, a skin cancer that is painful and deadly." «Read the rest of this article»
Written by Dr. Tony Phillips
Science at NASA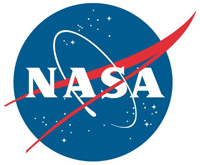 Greenbelt, MD – How can a world without air have an ionosphere? Somehow the Moon has done it.
Lunar researchers have been struggling with the mystery for years, and they may have finally found a solution.
But first, what is an ionosphere?
Every terrestrial planet with an atmosphere has one. High above the planet's rocky surface where the atmosphere meets the vacuum of space, ultraviolet rays from the sun break apart atoms of air. This creates a layer of ionized gas–an "ionosphere."
«Read the rest of this article»
Written by Alan Buis
Jet Propulsion Laboratory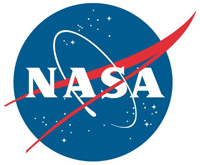 Pasadena, CA – A NASA-led study has documented an unprecedented depletion of Earth's protective ozone layer above the Arctic last winter and spring caused by an unusually prolonged period of extremely low temperatures in the stratosphere.
The study, published online Sunday, October 2nd, in the journal Nature, finds the amount of ozone destroyed in the Arctic in 2011 was comparable to that seen in some years in the Antarctic, where an ozone "hole" has formed each spring since the mid-1980s. The stratospheric ozone layer, extending from about 10 to 20 miles (15 to 35 kilometers) above the surface, protects life on Earth from the sun's harmful ultraviolet rays.
«Read the rest of this article»
July is UV Safety Month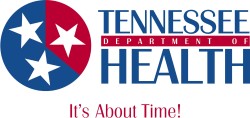 Nashville, TN – As Tennesseans head outdoors to enjoy sunny summer days, the Department of Health reminds everyone to take precautions to protect themselves from the sun's damaging ultraviolet rays.
TDOH is joining the national observance of UV Safety Month this July. This health observance was created by the American Academy of Ophthalmology to educate people about the need to protect their eyes from the harmful effects of the sun's ultraviolet rays. «Read the rest of this article»