Topic: United States Attorney General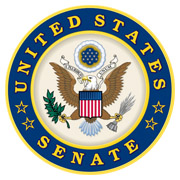 Washington, D.C. – Statues and other symbols of our history serve as a reminder of how far we have come as a nation. As Americans, we have a responsibility to talk about our successes, our mistakes, and what we want our future to look like.
The First Amendment protects our right to peacefully protest, and to petition the government for change.
The violent acts committed by the professional agitators encouraging mob rule and anarchy, however, are crimes.
«Read the rest of this article»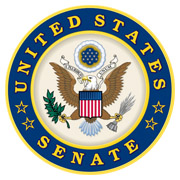 Washington, D.C. – Attorney General William Barr testified before the Senate Judiciary Committee on Wednesday about Special Counsel Robert Mueller's report. The Attorney General told me he believed the Special Counsel's investigation was exhaustive.
We now know the President did not collude with the Russians, and the Attorney General did not recommend any obstruction charges. Yet I remain concerned about the politicized culture among a select group of FBI and Justice Department employees.
«Read the rest of this article»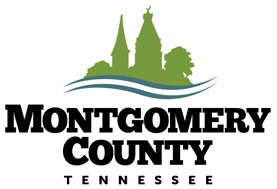 Montgomery County, TN – The Montgomery Veterans Treatment Court is celebrating their 5-year anniversary on Tuesday, August 8th, 2017 at 1:00pm. They also will host a Phase V promotion ceremony for court participants in Judge Kenneth Goble Jr.'s courtroom at that time.
Former United States Attorney General Judge Alberto R. Gonzales will be the guest speaker at the event. Gonzales served as Attorney General during the George W. Bush Administration.
«Read the rest of this article»

Clarksville, TN – On Thursday, March 12th, 2015 the United States Attorney for Middle Tennessee David Rivera held a ceremony recognizing Clarksville Police Officers Agent Lon Chaney and Sergeant Daniel Lane.
The ceremony was held to recognize and honor members of the law enforcement community who have distinguished themselves during the previous year by their extraordinary performance in a particular case. «Read the rest of this article»

Clarksville, TN – The Montgomery County Republican Party is pleased to announce former Pennsylvania Senator, Founder of Patriot Voices and 2012 Presidential Candidate Rick Santorum as the keynote speaker for our Annual Lincoln Reagan Day Dinner. Mr. Santorum will be introduced by Former United States Attorney General Alberto Gonzales.
A native of Pennsylvania, Rick Santorum was a candidate for the Republican nomination for President of the United States in 2012 and became known as a voice for conservatives who didn't feel their voice was being represented.
«Read the rest of this article»