Topic: University of Minnesota

Clarksville, TN – On a pleasant, late winter afternoon in March, Dr. Michael Licari stood inside his new kitchen, rummaging through a box of dishes. Plates were stacked neatly on the counter behind him, waiting to be placed inside cabinets, and the bare walls still smelled of fresh paint.
«Read the rest of this article»

Clarksville, TN – The Austin Peay State University Board of Trustees (APSU) named Dr. Michael Licari as the University's 11th president during a special meeting on Monday, December 21s, 2020. Licari currently serves as provost and vice president of Academic Affairs at Indiana State University.
«Read the rest of this article»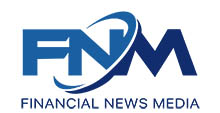 Palm Beach, FL – The World Health Organization (WHO) is working with scientists across the globe on at least 20 different coronavirus vaccines with some already in clinical trials in record time — just 60 days after sequencing the gene, according to reports from CNBC.
"The acceleration of this process is really truly dramatic in terms of what we're able to do, building on work that started with SARS, that started with MERS and now is being used for coronavirus COVID-19 ," Dr. Maria Van Kerkhove, the technical lead for WHO's emergencies program, said at a press conference at the organization's headquarters in Geneva on Friday.
«Read the rest of this article»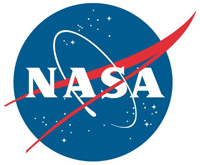 Washington, D.C. – On Saturday, seven small research satellites, or CubeSats, developed by students from eight universities across the nation will fly on Northrop Grumman's Antares rocket from NASA's Wallops Flight Facility in Wallops, Virginia, targeting a launch at 8:59am CDT.
All seven CubeSats were selected through NASA's CubeSat Launch Initiative (CSLI) and are a part of the 25th Educational Launch of Nanosatellites (ELaNa) mission. CSLI enables the launch of CubeSat projects designed, built and operated by students, teachers and faculty, as well as NASA Centers and nonprofit organizations.
«Read the rest of this article»
NASA Jet Propulsion Laboratory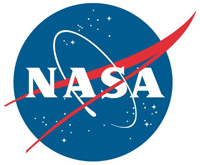 Pasadena, CA – The Cigar Galaxy (also known as M82) is famous for its extraordinary speed in making new stars, with stars being born 10 times faster than in the Milky Way. Now, data from the Stratospheric Observatory for Infrared Astronomy, or SOFIA, have been used to study this galaxy in greater detail, revealing how material that affects the evolution of galaxies may get into intergalactic space.
Researchers found, for the first time, that the galactic wind flowing from the center of the Cigar Galaxy (M82) is aligned along a magnetic field and transports a very large mass of gas and dust – the equivalent mass of 50 million to 60 million Suns.
«Read the rest of this article»
Austin Peay State University (APSU)

Clarksville, TN – This January, the Austin Peay State University (APSU) The New Gallery, with support from the APSU Center of Excellence for the Creative Arts and the APSU Department of Art + Design, will continue its exciting 2018-19 exhibition season with Patrick Vincent: Vanishing Islands.
The exhibit opens Monday, January 14th and runs through February 8th. Vincent will give a public lecture on his work at 6:00pm on February 5th in the APSU Art + Design Building's Heydel Hall.
«Read the rest of this article»
American Heart Association Meeting Report
New Orleans, LA – Bariatric surgery is predicted to cut in half the risk of premature heart disease and stroke in teens with severe obesity, according to preliminary research presented at the American Heart Association's Epidemiology and Prevention | Lifestyle and Cardiometabolic Health Scientific Sessions 2018, a premier global exchange of the latest advances in population based cardiovascular science for researchers and clinicians.
The researchers used a model based on research from the Framingham Heart Study that predicts the likelihood of heart disease events over a 30-year period.
«Read the rest of this article»
Space Telescope Science Institute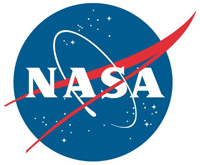 Baltimore, MD – More than halfway across the universe, an enormous blue star nicknamed Icarus is the farthest individual star ever seen. Normally, it would be much too faint to view, even with the world's largest telescopes.
But through a quirk of nature that tremendously amplifies the star's feeble glow, astronomers using NASA's Hubble Space Telescope were able to pinpoint this faraway star and set a new distance record. They also used Icarus to test one theory of dark matter, and to probe the make-up of a foreground galaxy cluster.
«Read the rest of this article»
Written by Mara Johnson-Groh
NASA's Goddard Space Flight Center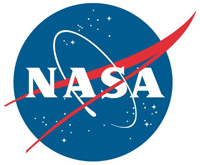 Greenbelt, MD – Scientists have long known that solar-energized particles trapped around the planet are sometimes scattered into Earth's upper atmosphere where they can contribute to beautiful auroral displays.
Yet for decades, no one has known exactly what is responsible for hurling these energetic electrons on their way. Recently, two spacecraft found themselves at just the right places at the right time to witness first hand both the impulsive electron loss and its cause.
«Read the rest of this article»
American Heart Association Rapid Access Journal Report
Dallas, TX – People who smoke may be nearly twice as likely to develop an abdominal aortic aneurysm than the general population, but they can lower their risk of the potentially life-threating condition by quitting, according to new research in Arteriosclerosis, Thrombosis and Vascular Biology, an American Heart Association journal.
An abdominal aortic aneurysm is a bulge in the large artery that supplies blood to the belly, pelvis and legs.
«Read the rest of this article»