Topic: University of Washington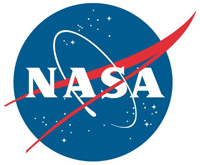 Greenbelt, MD – NASA says that as nuclear fusion engines, most stars live placid lives for hundreds of millions to billions of years. But near the end of their lives they can turn into crazy whirligigs, puffing off shells and jets of hot gas.
Astronomers have employed Hubble's full range of imaging capabilities to dissect such crazy fireworks happening in two nearby young planetary nebulas. NGC 6302 is dubbed the Butterfly Nebula because of its wing-like appearance. In addition, NGC 7027 resembles a jewel bug, an insect with a brilliantly colorful metallic shell.
«Read the rest of this article»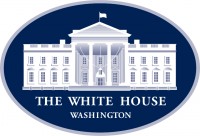 Washington, D.C. – During the COVID-19 Coronavirus pandemic, the Federal Government has worked tirelessly to "bend the curve" and prevent healthcare utilization from exceeding the healthcare system's capacity. Given ventilators' life-saving role, it is important that demand stay below supply so that no person who is in need of a ventilator is denied one.
Federal policy has achieved this objective so far, and the Donald Trump Administration recently announced the voluntary Dynamic Ventilator Reserve to ensure that patients everywhere can continue accessing ventilators.
«Read the rest of this article»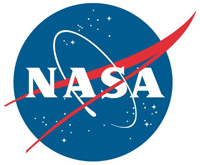 Pasadena, CA – According to NASA, during the exceptionally warm Arctic summer of 2019, Greenland lost 600 billion tons of ice – enough to raise global sea levels by nearly a tenth of an inch (2.2 millimeters) in just two months, a new study shows.
Led by scientists at NASA's Jet Propulsion Laboratory and the University of California, Irvine, the study also concludes that Antarctica continues to lose mass, particularly in the Amundsen Sea Embayment and the Antarctic Peninsula on the western part of the continent; however, those losses have been partially offset by gains from increased snowfall in the northeast.
«Read the rest of this article»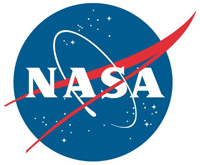 Washington, D.C. – NASA ways when giant white swirls of clouds cover the weather map with a winter storm warning, one question looms in the minds of people in its path: How much snow will it bring? With snow threatening access to roads, work, and school, snowfall is one of the most consequential winter weather phenomenon on the U.S. East Coast. It's also one of the most difficult to predict.
This month NASA is sending a team of scientists, a host of ground instruments, and two research aircraft to study the inner workings of snowstorms.
«Read the rest of this article»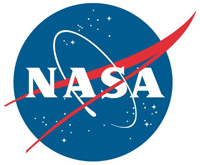 Washington, D.C. – On Saturday, seven small research satellites, or CubeSats, developed by students from eight universities across the nation will fly on Northrop Grumman's Antares rocket from NASA's Wallops Flight Facility in Wallops, Virginia, targeting a launch at 8:59am CDT.
All seven CubeSats were selected through NASA's CubeSat Launch Initiative (CSLI) and are a part of the 25th Educational Launch of Nanosatellites (ELaNa) mission. CSLI enables the launch of CubeSat projects designed, built and operated by students, teachers and faculty, as well as NASA Centers and nonprofit organizations.
«Read the rest of this article»
NASA Headquarters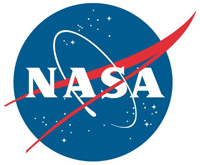 Washington, D.C. – Five new NASA Earth science campaigns, including one from NASA's Jet Propulsion Laboratory in Pasadena, California, will take to the field starting in 2020 to investigate a range of pressing research questions, from what drives intense East Coast snowfall events to the impact of small-scale ocean currents on global climate.
These studies will explore important, but not-well-understood, aspects of Earth system processes. They were competitively selected as part of NASA's Earth Venture-class program.
«Read the rest of this article»
Written by Michele Johnson
NASA's Ames Research Center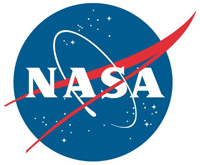 Moffett Field, CA – Scientists using NASA's Kepler space telescope identified a regular pattern in the orbits of the planets in the TRAPPIST-1 system that confirmed suspected details about the orbit of its outermost and least understood planet, TRAPPIST-1h.
TRAPPIST-1 is only eight percent the mass of our sun, making it a cooler and less luminous star. It's home to seven Earth-size planets, three of which orbit in their star's habitable zone — the range of distances from a star where liquid water could pool on the surface of a rocky planet. The system is located about 40 light-years away in the constellation of Aquarius. The star is estimated to be between 3 billion and 8 billion years old.
«Read the rest of this article»
Written by Arielle Samuelson
NASA Headquarters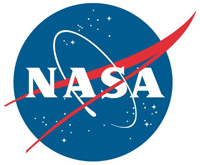 Washington, D.C. – In the "Star Wars" universe, ice, ocean and desert planets burst from the darkness as your ship drops out of light speed. But these worlds might be more than just science fiction.
Some of the planets discovered around stars in our own galaxy could be very similar to arid Tatooine, watery Scarif and even frozen Hoth, according to NASA scientists.
«Read the rest of this article»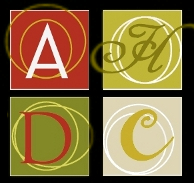 Clarksville, TN – On Friday and Saturday, October 21st and 22nd, artists from around Middle Tennessee and southern Kentucky will arrive in Clarksville to paint the city in the third annual 2Rivers Plein Air Paint-Out.
Clarksvillians are invited to a reception and exhibition of work produced through the weekend at the L & N Train Station, on Saturday October 22nd, from 6:30pm to 8:30pm. They may also purchase fresh, original work featuring scenes of their favorite Clarksville landscapes, painted en plein air.
«Read the rest of this article»
American Heart Association Rapid Access Journal Report
Dallas, TX – People are more likely to adopt heart healthy behaviors when guided and encouraged via the Internet, their cellphones or other devices, according to 23 years of research reviewed in Journal of the American Heart Association, the Open Access Journal of the American Heart Association/American Stroke Association.
«Read the rest of this article»