Topic: University of Wyoming

Clarksville, TN – In 1871, geologist Ferdinand Hayden led the first federally funded geological survey into the Yellowstone region of northwestern Wyoming.
His findings, along with the work of his survey team, were instrumental in convincing Congress to establish Yellowstone as the first U.S. National Park, but a new book by Dr. Jack Deibert, Austin Peay State University professor of geology, sheds light on the historical significance of Hayden's earlier journey into this region.
«Read the rest of this article»
Written by Jay Levine, X-Press editor
NASA Armstrong Flight Research Center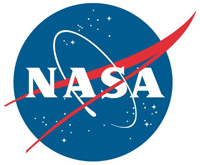 Edwards, CA – Some interns get coffee. Others might make copies. Not at NASA Armstrong Flight Research Center in California, where a group of students successfully flew a prototype of an aircraft that could one day fly in the Martian atmosphere and send its findings back to Earth.
Called the Preliminary Research Aerodynamic Design to Land on Mars, or Prandtl-M, the small, remotely piloted glider aircraft flew August 11th at Armstrong. It continues an effort that began last year with a mostly different group of students.
«Read the rest of this article»
Written by Alan Buis
NASA's Jet Propulsion Laboratory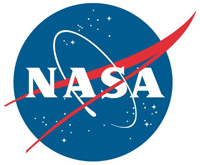 Pasadena, CA – NASA has joined a multi-agency field campaign studying summer storm systems in the U.S. Great Plains to find out why they often form after the sun goes down instead of during the heat of the day.
The Plains Elevated Convection at Night, or PECAN, project began June 1st and continues through mid-July. Participants from eight research laboratories and 14 universities are collecting storm data to find out how and why storms form.
«Read the rest of this article»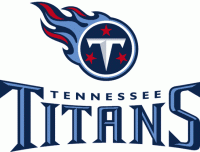 Nashville, TN – The Tennessee Titans added running back Alvester Alexander to the practice squad and placed linebacker Mike Mohamed on the practice squad/injured list.
Alexander (5-11, 204) signed with the Chicago Bears this year as an undrafted free agent from the University of Wyoming. He also spent time with the Indianapolis Colts on their practice squad this year. In his college career at Wyoming, Alexander rushed for 2,127 yards and 27 yards in 38 games.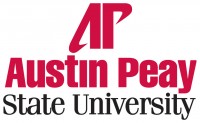 Clarksville, TN – The Earth's atmosphere, though necessary to support life, is a major nuisance to accurate astronomical work. Instrumentation has improved over the past few decades to a point that the time-tested techniques to account for the effects of the atmosphere on astronomical data are no longer sufficient.
"With major new astronomical surveys beginning, advances in the techniques to account for the atmosphere are needed," said Dr. J. Allyn Smith, associate professor of physics and astronomy. «Read the rest of this article»
Dark moment in America's history re-examined 10 years later.
The art of theatre exists to shine a light into even the darkest corners of human existence. It is an exercise in examining our culture and the social rules that govern our lives.
A team of playwrights created The Laramie Project in 1999 to explore the events leading up to, and the reactions following, the death of Matthew Shepard on October 12, 1998. It is widely believed that the gay University of Wyoming student was brutally beaten and killed in a homophobic hate crime.



«Read the rest of this article»