Topic: U.S. Chamber of Commerce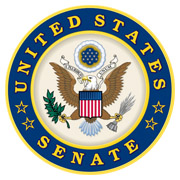 Washington, D.C. – Senator Marsha Blackburn (R—Tenn.), along with 14 Republican senators, sent a letter to the international business community warning them about resuming business with Iran if sanctions are lifted.
In part, the senators wrote, "Your member companies may see this potential removal of U.S. sanctions on Iran as a lucrative opportunity. Trust us, they should not. If U.S. sanctions on Iran were temporarily lifted and these firms decided to reenter the Iranian market, not only would they be engaging with a corrupt and capricious regime, they would be investing in ventures doomed to fail. These firms would also risk exposure to individuals and companies that are intertwined with the malign activities of the world's leading state sponsor of terrorism. So long as the Islamic Republic of Iran continues its outlaw behavior, we will support robust sanctions against the regime."
«Read the rest of this article»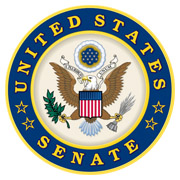 Washington, D.C. – The U.S. Senate last week passed the Great American Outdoors Act — the most important conservation legislation in half a century — by an overwhelming 73-25 bipartisan vote.
The legislation includes Lamar Alexander's bill to restore the country's 419 national parks and cut in half the national parks' $12 billion deferred maintenance backlog. The bill also fully funds the Land and Water Conservation Fund (LWCF) permanently, a goal of Congress since 1964.
This bipartisan solution to restore America's national parks gained the support of more than 800 conservation groups, including:
«Read the rest of this article»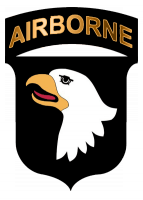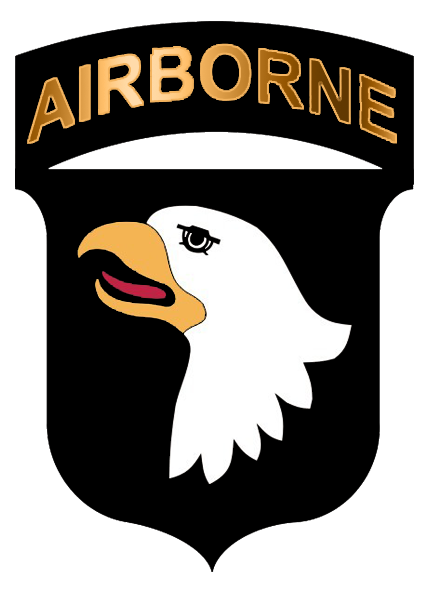 Fort Campbell, KY – The Fort Campbell Career Center and Campus was recently opened to not only prepare transitioning Soldiers for the civilian labor force, but to assist spouses as well.
The agencies housed within Fort Campbell Career Center, 5668 Wickham Avenue, include the Career Skills Program, USO Pathfinders and Employment Readiness, as well as a newly formed agency – Campbell Strong Workforce Partnership.
"With all of the partners we have, between all their specialties, we can pretty much take care of all of the needs to prepare an individual for employment," said Duane Soumis, transition services manager, Soldier for Life Transition Assistance Program and Fort Campbell Career Center director.
«Read the rest of this article»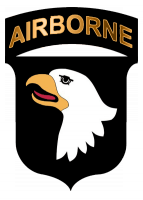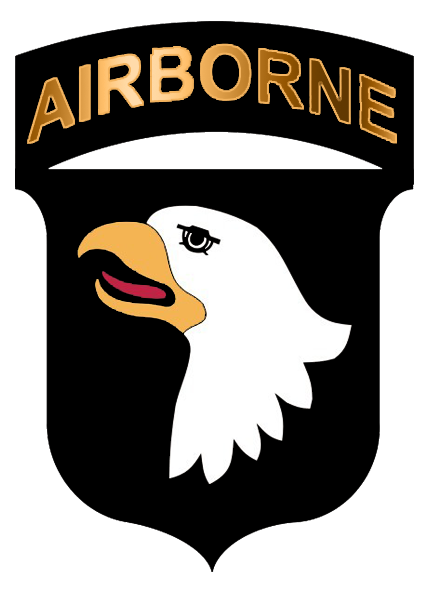 Fort Campbell, KY – On Thursday, August 18th, 2016 Fort Campbell Army Community Service and U.S. Chamber of Commerce will host Hiring Heroes – Fort Campbell, a jobs and opportunity fair for spouses of all active duty military, guard, reserve, Veterans, Retirees and Gold Star spouses.
The job fair will be held at Cole Park Commons from 10:00am until 1:00pm.
«Read the rest of this article»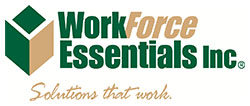 Clarksville, TN – There will be an Employer Seminar (Veterans Hiring Advantage) on August 17th, 2016 at the Wilma Rudolph Events Center in Clarksville from 9:00am – 2:00pm.
The purpose of this seminar is to empower employers and human resource professionals about the rewards of employing veterans in their workplace.
«Read the rest of this article»

Clarksville, TN – On the heels of being named the Army's best installation, Citizens for Fort Campbell – a passionate group of 40 representatives from Montgomery County and Christian County governments, institutions and businesses – took to the halls of Congress this week to meet with members of the state delegation on important issues facing Fort Campbell.
The annual Citizens for Fort Campbell trip to Washington, D.C. is organized by the Clarksville Area Chamber of Commerce and the Christian County Chamber of Commerce as a way to keep elected officials informed on the issues facing Fort Campbell and advocate for their support.
«Read the rest of this article»

Clarksville, TN – The Clarksville Area Chamber of Commerce announces upcoming events during the month of April.
On April 11th at 7:30am, the Chamber will be holding a Power Breakfast at the Riverview Inn, 50 College Street. Join the Chamber as they welcome Katie Mahoney, Executive Director, Health Policy for the U.S. Chamber of Commerce. «Read the rest of this article»
By Donna Miles, American Forces Press Service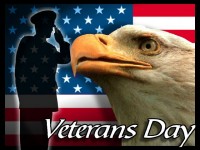 Washington, DC – One of the best ways Americans can honor the nation's veterans this Veterans Day is by giving them a job, three senior government officials told reporters today.
Veterans Affairs Secretary Eric K. Shinseki, Labor Secretary Hilda L. Solis and U.S. Small Business Administrator Karen G. Mills praised initiatives under way to support returning combat veterans, including those President Barack Obama announced yesterday.
They echoed the president's comments yesterday, as well as those of Defense Secretary Leon E. Panetta as he met yesterday with chief executive officers at an event hosted by the Goldman Sachs Foundation in New York.
"The men and women of the 9/11 generation have risked their lives fighting overseas defending our freedoms, and they have been a formidable force for good," said Shinseki during the joint conference call today. "They are remarkable men and women and shouldn't have to fight for a job when they come home." «Read the rest of this article»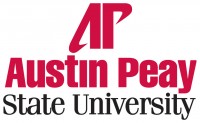 Clarksville, TN – If you received the newest issue of Food Network Magazine, you might have noticed Austin Peay State University's logo in the back of the magazine, asking readers to match the celebrity chef to the school he or she attended.
For APSU, the chef is Patrick Neely, one-half of Food Network's "Down Home with the Neelys" series. Neely, who shares the show's spotlight with his high school sweetheart and wife Gina, attended APSU in 1984 during the winter and spring terms.
For its September-October edition, the magazine plans to have a story about tailgating foods, with each chef's school noted, according to the preview.
«Read the rest of this article»
Washington, DC. – U.S. Rep. John Tanner helped the House of Representatives overcome a partisan block to pass legislation boosting U.S. manufacturing jobs.
The "U.S. Manufacturing Enhancement Act of 2010" (HR 4380) contains hundreds of tariff suspensions and reductions to help American companies grow, stay competitive and support further job creation. The bill was initially opposed by House Republican leaders but eventually passed the House overwhelmingly by a vote of 378-43.
"Passage of this bill is one more step toward economic recovery and private-sector job growth in America," Tanner said. "Working families in America will be grateful that a substantial majority of Members of this House rose above political rhetoric to do the right thing to save and create jobs in Tennessee and across our country." «Read the rest of this article»