Topic: UV Rays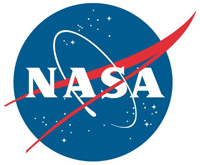 Pasadena, CA – In 2004, scientists with NASA's space-based Galaxy Evolution Explorer (GALEX) spotted an object unlike any they'd seen before in our Milky Way galaxy: a large, faint blob of gas with a star at its center.
In the GALEX images, the blob appeared blue – though it doesn't actually emit light visible to the human eye – and subsequent observations revealed a thick ring structure within it. So the team nicknamed it the Blue Ring Nebula. Over the next 16 years, they studied it with multiple Earth- and space-based telescopes, but the more they learned, the more mysterious it seemed.
«Read the rest of this article»
NASA's Jet Propulsion Laboratory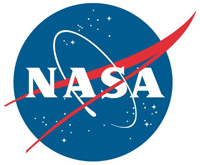 Pasadena, CA – When a friend of NASA's John Campanella wanted his beloved Ferrari painted, he knew exactly who to call. After all, Campanella had been painting, pinstriping and even airbrushing flames on to cars, motorcycles, airplanes, 18-wheelers and guitars in his spare time for decades.
But that's not why the Ferrari driver came to Campanella. He turned to him because John Campanella has been painting spacecraft for NASA's Jet Propulsion Laboratory in Pasadena, California, for over two decades. And if Campanella's work is good enough for the final frontier, his friend thought, it would be good enough for his black prancing stallion.
«Read the rest of this article»
Written by Tony Phillips
Science at NASA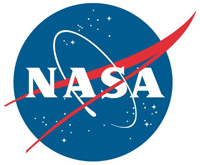 Washington, D.C. – High above Earth, more than 20 miles above sea level, a diaphanous layer of ozone surrounds our planet, absorbing energetic UV rays from the sun.
It is, essentially, sunscreen for planet Earth. Without the ozone layer, we would be bathed in dangerous radiation on a daily basis, with side effects ranging from cataracts to cancer.
People were understandably alarmed, then, in the 1980s when scientists noticed that man made chemicals in the atmosphere were destroying this layer.
«Read the rest of this article»
Tennesseans Urged to Protect Skin, Eyes from Sun Damage

Nashville, TN – As the hours of daylight increase and spending time outdoors beckons, the Tennessee Department of Health reminds sun seekers to protect their skin and eyes with the international "Slip, Slop, Slap, Seek and Slide" message. «Read the rest of this article»

Nashville, TN – In a few weeks, thousands of students from across Tennessee will arrive at spring break destinations, primed for fun and adventure. How those students plan and prepare for these trips may affect their immediate safety and future health.
"One of the biggest concerns for every spring breaker should be protection against skin cancer," said Tennessee Department of Health Commissioner John Dreyzehner, MD, MPH. "Exposure to ultraviolet rays, whether on a ski slope, sandy beach or tanning bed, puts you at increased risk for melanoma, a skin cancer that is painful and deadly." «Read the rest of this article»
Easy Steps Help Prevent Skin Cancer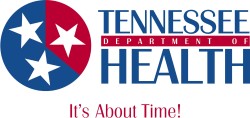 Nashville, TN – When you're having fun outdoors, it's easy to forget how important it is to protect yourself from the sun. Unprotected skin can be damaged by the sun's ultraviolet rays in as little as 15 minutes, yet it can take up to 12 hours for skin to show the full effect of sun exposure.
The Tennessee Department of Health is reminding Tennesseans of easy steps to follow to protect your skin this summer and all through the year.
«Read the rest of this article»
Written by Dr. Tony Phillips
Science at NASA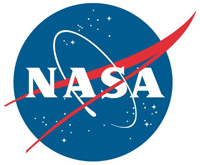 Washington, D.C. – Ozone stinks. People who breathe it gag as their lungs burn. The EPA classifies ground-level ozone as air pollution.
Yet without it, life on Earth would be impossible.
A fragile layer of ozone 25 km above Earth's surface is all that stands between us and some of the harshest UV rays from the sun. The ozone molecule O3 blocks radiation which would otherwise burn skin and cause cancer.
«Read the rest of this article»
Written by Dr. Tony Phillips
Science at NASA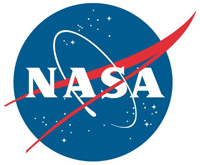 Pasadena, CA – Back in the 1970s, biologists were amazed to discover a form of life they never expected.  Tiny microorganisms with ancient DNA were living in the hot springs of Yellowstone National Park.  Instead of dissolving in the boiling waters, the microbes were thriving, ringing the springs with vibrant color.
Scientists coined the term extremophile, which means "extreme-loving", to describe the creatures–and the hunt was on for more.  Soon, extremophiles were found living in deep Antarctic ice, the cores of nuclear reactors, and other unexpected places.  Biology hasn't been the same since.
Could astronomy be on the verge of a similar transformation?
«Read the rest of this article»

Pueblo, CO – With summer in full swing, everyone's shedding layers and enjoying basking in the sun. But while absorbing some of the sun's rays will help your body produce Vitamin D, too much of the UVA and UVB rays can cause skin damage. Use these tips from the Federal Citizen Information Center to protect yourself this summer. «Read the rest of this article»