Topic: Vulcan

Clarksville, TN – The Tennessee Department of Transportation (TDOT) will begin a major resurfacing project on Monday, June 1st, 2020 on Kraft Street, an important 1.8-mile loop around downtown that carries a heavy volume of construction-related traffic.
«Read the rest of this article»
Clarksville Police Department (CPD)

Clarksville, TN – Clarksville Police report that there was a home invasion in the 800 block of Biglen Drive around 8:00am. There was a BMW stolen from the residence.
Officers spotted the vehicle in the area of Lafayette Road which fled from officers.
The vehicle entered the area of the Vulcan Plant off of Providence Boulevard where the suspect(s) bailed out of the vehicle.
«Read the rest of this article»
City of Clarksville
Clarksville, TN – The annual Mayors Power Breakfast, traditionally a New Year look at the state of local government, this year featured a new city mayor, a new format and a powerful new vibe of communication and cooperation between the City of Clarksville and Montgomery County Government.
«Read the rest of this article»
NASA Headquarters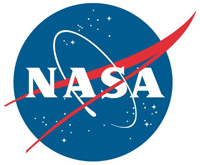 Washington, D.C. – It takes a little imagination to wish some favorite fictional universes into existence. But, for legions of "Star Trek" fans, they don't have to wish: one star system really exists in our Milky Way galaxy.
In Star Trek lore, Vulcan is the home of logic, learning and the deeply beloved first officer Mr. Spock. While Vulcan is fictional, the star system it belongs to–40 Eridani–is very real. It's located only 16.5 light-years away from Earth and its primary star can be spotted with the naked eye.
«Read the rest of this article»

Clarksville, TN – The Clarksville Department of Electricity has lost power to 3 substations: Primary which services 3200 customers, Ladd which services 5300 customers, and East which services 3000 customers.
Total of approximately 10,500 customers. «Read the rest of this article»
The new "Star Trek' movie now in theaters is causing quite a stir. Deservedly so, I might add! J.J. Abrams and crew have done an outstanding job of retooling the franchise and bringing a new perspective to the well-known saga. This film will definitely be one of the best features of the summer season.

Here is what many thought could not be done! In just over two hours, J. J. Abrams has masterfully and skillfully crafted a bridging of the multitudinous lore of Star Trek with a fresh and compelling telling of its beginning. Having done so with a cast of fresh faces who have captured their characters previous personas and given them new life, is all the more to Abrams credit and these gifted actors as well. This is mighty fine storytelling here, folks. And, have no doubts, you will be wanting more! «Read the rest of this article»