Topic: War
Clarksville, TN – George Nishimura joined the United States Army at a time when America was at war.  This teenager did what thousands of Japanese-American men did at the time, to show their patriotism to the country that had been their home all of their lives.
George was at home when he heard all of the noise and commotion going on in the neighborhood.  He soon learned that guys coming home from Honolulu saw planes, Japanese planes, bombing Pearl Harbor.  When he turned on the radio he heard the announcer shouting, "Pearl Harbor is under attack!  This is not a drill!" «Read the rest of this article»
Written by Sgt. Kimberly Menzies
4th Brigade Combat Team, 101st Airborne Division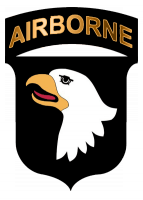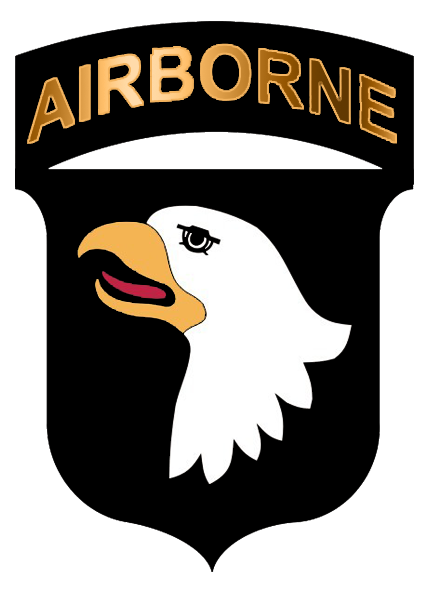 Fort Campbell, KY – At West Creek Elementary School, the many children eating and talking in the school's cafeteria created a quiet buzz of energy. The cafeteria doors swung open to reveal a group of men and women who had come to visit.
The quiet buzz excitedly transformed into vigorous waves and friendly hellos as the children welcomed their special guests. These visitors were Currahees.
«Read the rest of this article»

Clarksville, TN – Clarksville for Obama held a 2012 State of the Union watch party at the New South Coffee Company where supporters gathered to listen as President Barack Obama delivered the 2012 State of the Union Address to the Nation, the Senate, and Congress.
The President laid out his plan for an economy built on American manufacturing, American energy, new skills for American workers, and a renewal of American values. During the State of the Union Address the 40 plus supporters in attendance clapped more than 2 dozen times in agreement with the President and some even cried tears of joy and pride when the President touched upon issues and legislation that would put money back into the hands of middle class Americans.
«Read the rest of this article»
Essay Written by Arianna Reiley of West Creek Middle School
As part of the Clarksville Kiwanis Club's Memories of Service and Sacrifice Project's "Interview a Veteran Contest"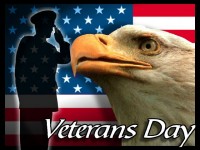 Soldiers pledge their lives joining the military, knowing that they can expect the worst at war. They join to serve their country to their fullest extent. They join, knowing that they will do their country proud. One of those soldiers includes Mitchell Messer, an E6/Staff Sergeant in the U.S Army. Everybody knows the risks of joining the military. These risks include missing your family, getting hurt, or even worse, seeing your friends die around you. These are all risks that Mitch has taken.
When asked about why he joined the military, he had an elaborate answer. "I felt that it was my duty as an American." Well, what does he mean? "Our ancestors founded this country on certain beliefs, and I felt it was my duty to share in the responsibility to uphold those standards and beliefs," he answered.
«Read the rest of this article»
Essay Written by Michaela Larson of New Providence Middle School
As part of the Clarksville Kiwanis Club's Memories of Service and Sacrifice Project's "Interview a Veteran Contest"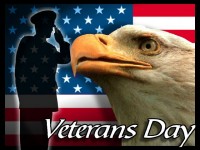 The military is important. The Air Force, Army, and Marine Corps all work together to keep our country safe. Ever since the attack on September 11th, 2001, our soldiers have been more highly respected and are more essential for our nation to survive. Most of us know at least one soldier. My soldier is my protector. He is my Dad. He joined the military in August of 1998 and has been serving for our country ever since. Some of the things he has sacrificed are time with his family, safety and friends.
My dad, Specialist Zechariah Larson, has been on four deployments for the Army and away from home for a total of over four years. His first time overseas began in March of 2003, when I was almost five. He was gone to Iraq for eight months.
«Read the rest of this article»
By Rick Smith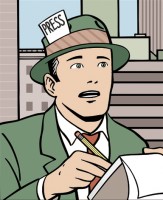 As the world burns in the fires of poverty and cash free-flows to the pockets of robber barons, our press is playing As The World Turns.
Our politicians are treated as celebrities, while our corporate overlords operate in secrecy; turning dials, greasing wheels, and watching the whole. thing. burn. Can you hear us yet? No?
Well, here's some real top stories, Personal Storyteller's style! «Read the rest of this article»
Nashville -Nobel Peace nominee Cindy Sheehan, Singer/Songwriter David Rovics, and the Reverend Henry Blaze will join musicians, poets, speakers, and dancers at a rally to be held on Sunday,  June 14, 2009 at the band shell in Centennial Park in Nashville from 11:00 a.m. to 7:00 p.m.
Mrs. Sheehan will be speaking about the robbery of billions of dollars to bail out financial speculators who have wrecked the economy through their greed and neglect. A small number of very wealthy people and international corporations are reaping billions of public money being bailed out and  in their pursuit of war and occupation in the Middle East. Tennesseans are losing thousands of jobs because of this irresponsible and covetous behavior. Thousands of people are saying "No more bail outs to the people and corporations that are causing so much pain and death." «Read the rest of this article»
Clarksville Freethinker founder reacts to Obama's win. Debbie Boen created FreeThinkers for Peace and Civil Liberties at a time when America was more than happy to plunge into war. Like the activists of the 60s, she held to her beliefs, a minority then, and only now, with the historic election of Barack Obama, can she and all of us who have stood in the minority in one form or another, see a light of hope on the horizon.
As I was driving to the Icehouse café on Tuesday night, NPR (National Public Radio) said something about declaring Obama and I didn't get what had happened.  I walked into the cafe and everyone was watching the big screen TV.  There was a screaming crowd on the TV set.  The scream of happiness from the TV crowd of thousands didn't stop and seemed to shake the earth.  I swear I could feel the vibration of it come from the earth into my body.  Miranda Herrick ran up to me and said, "Did you hear what just happened?  Obama is declared a winner!  Why are we NOT screaming?  Why are we NOT screaming?"  and with that we both started screaming and again and again. «Read the rest of this article»
It's easy to look at Sen. McCain begging off a handshake from Sen. Barack Obama and just see a white guy dissing a black guy. But I wouldn't get Al and Jesse on the BlackPhone just yet — I think that whole thing is a sight more complicated than prejudice and politics. I'm (arguably) as much a race man as anyone, but real men everywhere know McCain's in clear violation of the man code. Let me explain.
For me and most of the men I know, the handshake is as good as gold: it's a bond that seals a covenant of honor and mutual respect. Now, some cats go overboard. Like, shake my hand firm, man, but don't squeeze too hard. Who are you? Popeye? No need to break my fingers. «Read the rest of this article»
The last day to register to vote in Montgomery County is October 6.Early voting begins October 15.
The right to vote and exercising your right to vote is the most valuable constitutional right we have. It is both a right and a privilege.
If you don't vote, you deserve the government you get. It doesn't matter which side of the political fence you're on, because all Americans have the same issues and concerns for their families and their country.
The economy, the war, taxes, education, health care, social security, women rights and, especially in our community, veteran's rights are at the top of the list in every household.
Many people over the centuries have fought, marched and even died so we could have the right to vote, yet many still don't vote. In the August primary election in Montgomery County, fewer than 12 percent of voters participated. With this kind of turn out how do we expect to ever hold our elected officials accountable to the public? «Read the rest of this article»