Topic: Wifi

Nashville, TN – Knowing that many students face barriers on a consistent basis, Nashville State Community College continues to create programs and look for innovative ways, while forging community partnerships, to help them succeed while in college.
«Read the rest of this article»
Nashville, TN – Today, Tuesday, July 7th, 2020, Tennessee Governor Bill Lee and the Financial Stimulus Accountability Group announced $81 million in Coronavirus Aid, Relief and Economic Security (CARES) funding is available through grants for K-12 schools and higher education institutions to assist with plans for safe reopening.
«Read the rest of this article»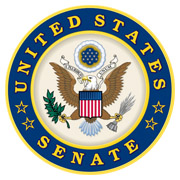 Washington, D.C. – U.S. Senator Marsha Blackburn says, "The idea of "unplugging" for a country getaway has a certain appeal. It is an escape, an opportunity to feel a little smug about selecting a destination that informs guests they shouldn't expect WiFi — free, or otherwise.
How long that pastoral bliss lasts depends entirely on your tolerance for not knowing what's going on in your inbox; but eventually, any digitally addicted creature worth their smartphone will recede into her screens, searching for a signal and declaring to unimpressed locals, I don't know how y'all do it!
«Read the rest of this article»

Montgomery County, TN – The Clarksville-Montgomery County School System (CMCSS) is excited to announce its Rolling Study Halls pilot program in partnership with Google and the Clarksville-Montgomery County Education Foundation.
Rolling Study Halls is a Google-funded initiative that seeks to improve technology access and extend learning to the after-school space. By powering school buses with WiFi and providing educator support, Rolling Study Halls is helping students across the US—especially in rural communities—access more learning hours outside of school.
«Read the rest of this article»
Unveils Roku OS 7 with Updated Roku Feed That Now Lets Consumers Follow Movies, Directors, Actors, TV Shows and Receive Automatic Updates on Streaming Availability and Pricing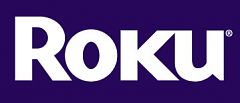 Saratoga, CA – Roku Inc. today announced the highly anticipated Roku® 4 streaming player. Designed for entertainment-­?loving streamers, the Roku 4 features superior streaming performance and brilliant picture quality for both 4K Ultra HD (UHD) and HD TVs.
With access to one of the biggest streaming channel lineups including 300,000 movies and TV episodes and the industry's most comprehensive and only unbiased universal voice search, finding what to stream is simple with the new Roku 4. Plus, now consumers will no longer need to look for their remote control with the new Remote Finder feature.
«Read the rest of this article»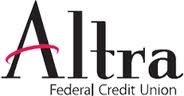 Clarksville, TN – Altra Federal Credit Union will open their new branch located at 2625 Wilma Rudolph Boulevard on Tuesday, October 13th.  This location will replace their location at 184 Stone Container Drive in Clarksville, TN which will close on Friday, October 9th.
This 4500 square foot state of the art branch features SAM, Altra's Smart deposit taking ATM in the lobby and Drive Up.
«Read the rest of this article»
Sun destinations are travelers' top getaways following harsh winter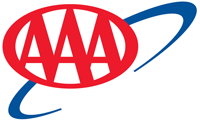 Tampa, FL – Warm destinations offering fun-filled activities for families will experience the largest influx of travelers this spring season. Florida has three of the top 10 most popular city destinations, including Orlando at number one.
Sunny, beach destinations in California and South Carolina also rank high on the list, followed by ever-popular vacation destinations Washington, D.C., New York City, Seattle and San Francisco. «Read the rest of this article»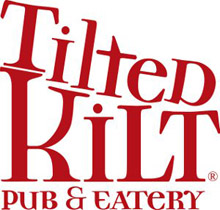 Clarksville, TN – Clarksville's Tilted Kilt Pub & Eatery is now taking reservations to host free fantasy football draft parties. Each party will receive:
A "Kilt Girl Commissioner" to assist with the draft, Dry Erase board or individual paper draft boards, Free wifi, Team roster sheets, Door prize drawing, and Free appetizer with entree purchase and Miller Lite specials, including $2.00 draughts.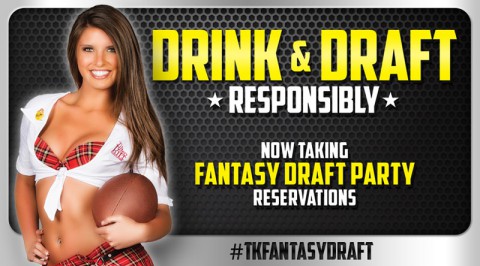 «Read the rest of this article»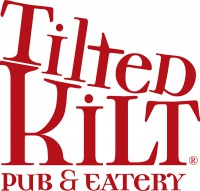 Clarksville, TN –  The popularity of Fantasy Football has skyrocketed in the past several years. To cater to this ever growing segment of the population (an estimated 36 million people), venues such as The Tilted Kilt are offering exclusive perks and specials.
The Tilted Kilt, located at 2790B Wilma Rudolph, offers free Fantasy Draft Parties with a long list of perks and specials just for the Fantasy Footballer.
«Read the rest of this article»
New inventions exclusively on the new family of Kindle Fire devices—X-Ray for Movies, X-Ray for Textbooks, Immersion Reading, Whispersync for Voice, Whispersync for Games, and Kindle FreeTime

Seattle, WA – Less than one year ago, Amazon introduced Kindle Fire—combining 15 years of innovation into a fully-integrated, end-to-end service for customers. Kindle Fire quickly became the most successful product launch in the history of Amazon.com, earning over 10,000 5-star customer reviews, remaining the #1 best-selling product across the millions of items available on Amazon since its introduction, and capturing 22% of U.S. tablet sales in just nine months. Today, Amazon is excited to announce that it's taking on the high-end with Kindle Fire HD—the next generation of Kindle Fire.
http://www.youtube.com/watch?v=VYi1jZXz9Kg «Read the rest of this article»