Trooper Joe Snipes Fatally Injured in Bradley County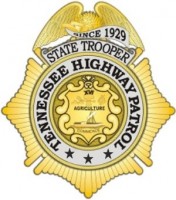 Nashville, TN – A Tennessee Highway Patrolman was fatally injured in an off-duty motorcycle crash on Thursday afternoon in Bradley County. Trooper Joe Snipes, 46, died just before 5:00pm when he lost control of his bike on Pleasant Grove Road. His wife was also injured in the crash.

"The loss of Trooper Snipes will not only be felt by our organization, but by the entire law enforcement family," said THP Colonel Tracy Trott. "He was a dedicated public servant, an upstanding citizen in his community, and a good man. He will be sorely missed."

"Our thoughts and prayers are with his family during this difficult time," Trott added.

Trooper Snipes began his career with the Department of Safety as a State Trooper in July of 2004. He was first assigned to Hamilton County and later transferred to Bradley County, where he served until his untimely death. Prior to serving as a State Trooper, Snipes worked as a Commercial Vehicle Enforcement Officer for the department from 1996-2004.

He also spent 10 years as a Motor Vehicle Enforcement Officer for the Public Service Commission (1986-1996). Trooper Snipes is a 2002 graduate of the Northwestern University School of Police and Command. A native of Jasper, TN, Trooper Snipes earned his diploma from Marion County High School.

Funeral arrangements are pending at this time. This is the second death for the Tennessee Highway Patrol in four months. Trooper Andy Wall was killed in the line of duty on May 7th, 2011.

The Bradley County Sheriff's Office is investigating the wreck. For more information on the crash, please contact BCSO at 423.728.7320.
About The Tennessee Department of Safety
The Tennessee Department of Safety's mission is (www.TN.Gov/safety) to ensure the safety and general welfare of the public.  The department encompasses the Tennessee Highway Patrol, Office of Homeland Security and Driver License Services. General areas of responsibility include law enforcement, safety education, motorist services and terrorism prevention.
Sections
News
Topics
Bradley County Sheriff's Office, Hamilton County, Jasper TN, Joe Snipes, Motorcycle Accident, Nashville TN, State Trooper, Tennessee Department of Safety, Tennessee Highway Patrol, Tracy Trott