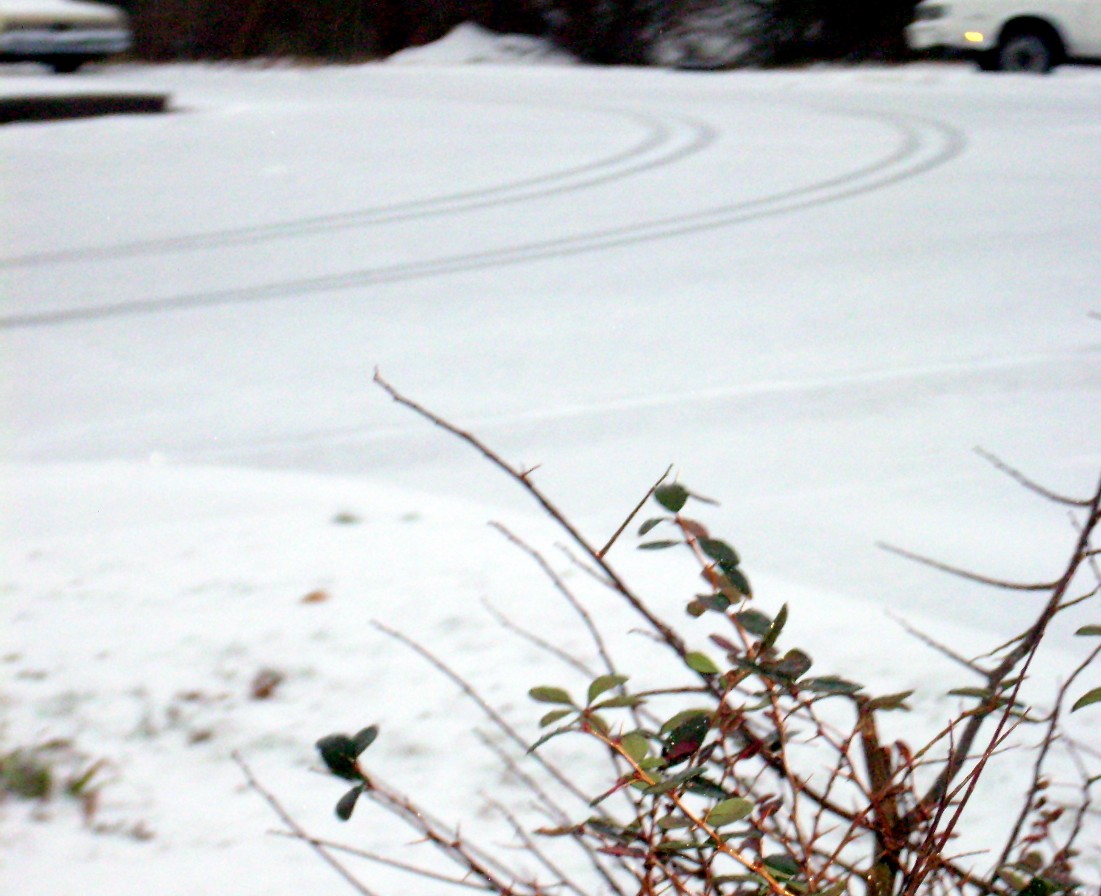 Clarksville awoke to the sound of sleet pelting windows; a glimpse outside revealed a wintry mix of snow and sleet coating the ground and turning roadways to a slick, slippery mess. Officials were quick to cancel school for the day in anticipation of a change to freezing rain by mid-morning, according to the National Weather Service.
At 8 a.m. today, side streets, walkways and parking lots remained snow covered and slippery. Driving is considered hazardous this morning; officials urge drivers who have to be on the roads to slow down and use extra caution when navigating slushy and snow-covered streets. Numerous accidents have been reported on I-24 and along the Kentucky-Tennessee state line.
The National Weather Service has issued a winter weather advisory for the region.
Though the morning snow and sleet is expected to turn to all rain by afternoon, as temperatures rise to about 40 in the Clarksville area, a surge of cold air tonight will turn that rain back to freezing rain and sleet, with light coatings of ice expected before it all turns to snow overnight. An inch or two of snow is expected to accumulate.
Youngsters, with an unexpected day off from school, eye the white stuff, hoping for enough to make small snowmen, maybe have a snowball fight, or find a slick hill for sledding. That may not happen today, but an inch of snow overnight might do the trick for Friday.