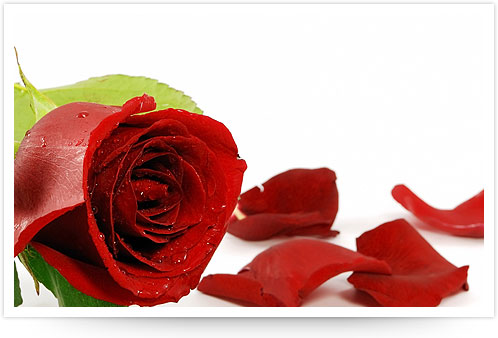 "Goodbye every 1."
With those words with the numeric '1' displayed in a small black-bordered box on the social networking website, MySpace,  a boy said goodbye to family and friends before taking his life on Wednesday. Above the ID box on his page, which had been set to private and therefore viewable only to his "friends," this Northeast High School student had written the chilling words, "wishing it would all just end." In the notation of his mood, he had entered a single word: "Blissful."
Thursday morning, unsuspecting NEHS students heard the announcement of 16-year-old Steven McCausland's death over the PA system, along with a request for a moment of silence. Crisis counselors were on hand to assist students, some of whom were crying the hallways and in class. Teachers reportedly made numerous referrals for any student affected by the loss of their friend and classmate. Many students gathered after school to console each other.
According to his friends, Steven was present at lunch Wednesday, but they now know that around 12:30 he wrote a multi-paragraph blog on MySpace (which can only be accessed by his MySpace "friends"), in which he speaks of his despondency, his perception of a bleak and hopeless future, and posed a curiosity and uncertainty about what might or might not come after death. It was a lost voice also saying a slightly longer goodbye to his friends, some of whom remembered he "was happy sometimes" but also "sad a lot," and sometimes sat at the cafeteria lunch table with his head buried in his arms. He was sitting that way the last time they sat with him, just hours before his death.
So it was that my granddaughter, one of Steven's friends, arrived at my home, ostensibly to finish up college application paperwork, but more importantly to log in on my computer and, in the privacy of my room, read and share with me a glimpse of the brief but heartbreaking blog Steven left behind. Tears shed in classes and after school in the company of friends were shed again, and her college paperwork was set aside for another day. There is a time for everything, and this was a time to grieve.
At Clarksville Online, our heartfelt condolences go out to Steven's family and friends. We also extend our thanks and appreciation to the faculty and staff at Northeast High School for their support of our young people as they grapple with this difficult loss. Funeral arrangements are being handled by the Neal-Tarpley Funeral Home.
A time to grieve…
Clarksville Therapist Polly Coe, in addressing the issue of teen suicide, said young people may likely feel guilt over the loss of their friend.
"It is important for [friends] to know that it is not their fault. Too often they try to second guess themselves, and wonder if there was something they could have noticed or said or done. They think they should have seen it coming. But it is not their fault."
Coe said it is important that the students be allowed to express their grief, and schools will often hold memorial service.
"Kids need to grieve. And the boy's parents need to know he was loved by so many friends."
She noted that the moods and emotions teenagers experience come hard and fast, and are hard to keep up with. She encourages an awareness of changes in mood, behavior and friends, and watch for indicators of unhealthy change.
A personal response…
As as a professional journalist, I frequently write about tragedy. On a personal level, my life has been touched by both suicide and murder/suicide. As a human being, my heart and soul aches deeply over these losses, particularly when they affect the very young, who may not yet know what wonders life may have in store for them.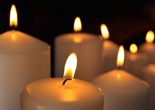 Watching my granddaughter's tears resurrected many images I had set aside, and in the hard drive of memory I searched for the feelings I too had known as I tried to find the right words to comfort her. Hugs are part of the answer. I also told her to trust her judgment about funeral services, and if she chose to, to go with friends if the memorial services are open and not restricted to family. A formal ceremony can help with closure by providing a formalized opportunity to say goodbye. It would not be unusual too for Steven's friends to have their own service, remembering his friendship and love in any way they choose. For whether he realized it or not, he was loved by many.
As I thought about the tragic events of this day, I did a bit of research and offer this additional information to our readers:
Suicide Statistics
Suicide is relatively rare among children, but the rate of suicide attempts and deaths increases tremendously during adolescence. Suicide is the third-leading cause of death for 15- to 24-year-olds, according to the Centers for Disease Control and Prevention (CDC). Only homicide and accidents claim more lives.
"The risk of suicide increases dramatically when kids and teens have access to firearms at home, and nearly 60% of all suicides in the United States are committed with a gun. That's why any gun in your home should be unloaded, locked, and kept out of the reach of children and teens. Ammunition should be stored and locked apart from the gun, and the keys for both should be kept in a different area from where you store your household keys. Always keep the keys to any firearms out of the reach of children and adolescents.

"It's important to understand how suicide rates are different for boys and girls. Girls think about and attempt suicide about twice as often as boys, and girls tend to attempt suicide by overdosing on drugs or cutting themselves. Boys die by suicide about four times as much as girls, perhaps because they tend to use more lethal methods, such as firearms, hanging, or jumping from heights."
— Nemours Foundation
Warning Signs
Suicide among teens often occurs following a stressful life event, such as a perceived failure at school, a breakup with a boyfriend or girlfriend, the death of a loved one, a divorce, or a major family conflict.
A teen who is thinking about suicide may:
talk about suicide or death in general

talk about "going away"

talk about feeling hopeless or feeling guilt

pull away from friends or family

lose the desire to take part in favorite things or activities

have trouble concentrating or thinking clearly

experience changes in eating or sleeping habitsexhibit self-destructive behavior (drinking alcohol, taking drugs, or driving too fast)
Most teens show some indicators that all is not well in their world; things that may seem relatively insignificant or innocuous to an adult can feel insurmountable to a child or teen. It is important for parents to know the warning signs and seek help if any of those signs are present.
Helping your teen cope with loss
If someone your teen knows, perhaps a friend or a classmate, has attempted or committed suicide, acknowledge your child's many emotions. Some teens feel guilty — especially those who felt they could have interpreted their friend's actions and words better. Others say they feel angry with the person who committed or attempted suicide for having done something so selfish. Still others say they feel no strong emotions. All of these reactions are appropriate; emphasize to your teen that there is no right or wrong way to feel.
When someone attempts suicide and survives, people may be afraid of or uncomfortable about talking with him or her about it. Tell your teen to resist this urge; this is a time when a person absolutely needs to feel connected to others. Most schools (as do Montgomery County schools) address a student's suicide by calling in special counselors to talk with the students and help them deal with their feelings. If your teen is having difficulty dealing with a friend or classmate's suicide, it's best to make use of these resources or to talk to you or another trusted adult. Teens cannot always handle such trauma alone.
Material on Teen Suicide reviewed by Matthew K. Nock PhD, 6/2005 for the Nemours Foundation. Originally reviewed by David V. Sheslow PHD and Steven Dowshen MD.
The Teen Suicide Hotline number if 1-800- SUICIDE or 1-800-784-2433. The talk line is 1_800 273-TALK or 1-800-273-8255, all of these numbers are toll-free, 24 hours a day / 7 days a week. Other numbers for countries around the world can be found at http://www.befrienders.org/