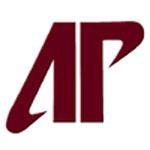 The Austin Peay State University Department of Art will host Romancing the Vessel, an exhibition by Jim Pugh, an art major who is on track to receive his Bachelor of Fine Arts in Studio Art in May. Romancing the Vessel will premiere at 7 p.m., Monday, April 21 in the Don Jenkins Gallery, located in the Morgan University Center. A reception will follow the premiere.
Pugh's exhibition will examine the vessel, both functional and non-functional. "The show is a collection of wheel thrown clay, and lathe turned wood vessels that exam form, texture and color," he said. "Most of my work is designed to be used as well as enjoyed. The sense of feel is as important as sight when enjoying the pottery and wood bowls in this exhibition."
Pugh began his college education at Louisiana College more than 50 years ago. After serving in the Vietnam War, he worked in graphic design and the printing industry. "(My life) has come full circle in a return to college to study art," Pugh said. This exhibit is free and open to the public.
Author Joanne Greenberg to deliver lecture and reading
APSU and the Center of Excellence for the Creative Arts' Visiting Writers Series will present a reading and lecture from award-winning author Joanne Greenberg. The event, titled Great Efforts, will start at 8 p.m., Wednesday, April 16 in the Morgan University Center Room 303. A book signing and reception will follow the reading.
Greenberg has written 12 novels and four short story collections. She also has published under her pseudonym, Hannah Green. Her best-selling novel, I Never Promised You a Rose Garden, is a semi-autobiographical account of a teenage girl's three-year struggle with madness.
Several of Greenberg's other works deal with the troubles and obstacles that people with disabilities face on a daily basis. The protagonist in Greenberg's 1965 novel, The Monday Voices, is a man who works for the department of rehabilitation and assists people with physical disabilities in finding work. Her 1970 novel, In This Sign, follows the 50-year relationship of a deaf couple.
Currently, Greenberg tutors in Latin and Hebrew and teaches cultural anthropology and fiction writing at the School of Mines in Colorado. This reading is free and open to the public.

APSU opera workshop to feature music students
Three young women have wishes of living wealthy, becoming famous and having a lover. Does the fulfillment of such wishes make people happy?
That is the question to be answered in the comedy, A Game of Chance, one of two one-act operas to be performed at APSU during the annual Opera Workshop on April 19-20. The second opera, a drama, will be Sister Angelica, by Giacomo Puccini, one of the greatest Italian opera composers.
The operas will be performed at 7:30 p.m., Saturday, April 19 and 3:30 p.m., Sunday, April 20 in the Music/Mass Communication Building Concert Hall. Tickets are $8 for adults, $5 for students. Admission for APSU students is free with APSU I.D. The operas are suitable for family entertainment.
Lisa Conklin-Bishop, director of the Opera Workshop, said the performances represent the work of the entire APSU Department of Music.
"The Opera Workshop is a culmination of everybody's hard work in the music department. That includes both the students and the faculty," she said.
The first opera, A Game of Chance, written in 1956 by Seymour Barab, features an eternal messenger of fate who brings to each of three young women her dearest wish: One would like to be wealthy; one would like to be famous; and one would like to have a lover in her life. Each discovers she has not asked for enough. The rich woman misses real friends; the famous author yearns for love; and the third young woman finds marriage a tedious chore.
"The moral is to be careful what you wish for," Conklin-Bishop said. "We all want too much or too little."
In Sister Angelica, the main character, Angelica, has lived in the peace of the convent for seven years. Her past life was different, one in which she had an illegitimate son whom she misses every day. What is more, she never has received any news from her family who originally took her to the convent to cover up the scandal.
Her aunt, a princess, eventually visits her. Angelica just wants to know how her son is; however, her aunt tells her that the boy died of fever. Angelica is devastated. Later, Angelica, in a vision, hears her son calling for her to meet him in paradise. She makes herself a poison and drinks it but realizes that in committing suicide, she has damned herself. She begs the Virgin Mary for mercy, and, as she dies, she sees a miracle: The Virgin Mary appears, along with Angelica's son, who runs to embrace her.
"This opera has the most beautiful aria, 'Senza mamma,' in which Angelica expresses her distress that her child died without knowing his mother," Conklin-Bishop said.
APSU music dept. to host Mingzhe Wang in faculty recital
The APSU Department of Music and the Center of Excellence for the Creative Arts will host a concert, featuring clarinetist Mingzhe Wang, assistant professor of music, accompanied by pianist Nathan Carterette, at 5:30 p.m., Friday, April 11 in the Music/Mass Communication Building Concert Hall. The performance is free and open to the public.
The musicians will perform works such as Fantasia da Concerto on the Themes by Luigi Bassi, Fantasiestuke, Op. 73 by Robert Schumann and Sonata for clarinet and piano in e-flat major, Op. 120, No. 2 by Johannes Brahms.
Wang began his musical training at the age of nine. He later was educated at Yale University where he earned his Master of Music and Master of Musical Arts degrees. Currently, he is a Doctor of Musical Arts candidate at Yale University. Committed to promoting both contemporary music and the classics, Wang has worked closely with composers such as Ezra Laderman, Martin Bresnick and Krzstof Penderecki. He also has performed with groups such as The American Classical Orchestra and the Clarion Music Society Orchestra. His performances have been featured in China's Central Television and New York's WQXR.
Carterette began his piano studies at the age of 11 and received classical training from Birute and Anthony Smetona. After studying at the University of Missouri-Kansas City and Yale University, Carterette studied privately and performed concerts in Germany with composer-pianist Dafydd Llywelyn. Carterette has been featured at venues such as the Weill Recital Hall in New York, Radford University in Virginia and the Berklee School of Music in Boston.
For more information about these performances, contact the music department by telephone at (931) 221-7818.