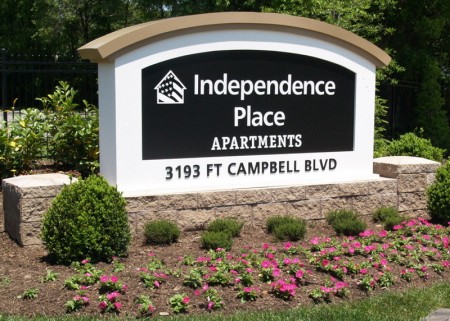 Independence Place Apartments is a luxury resort-style apartment living development created by Place Properties. This  is an entirely new concept for Clarksville! The facility is located at 3193 Fort Campbell Blvd, conveniently located with easy access to Fort Campbell via Gates 3 and 4. Also within easy reach is I-24, north Clarksville's many eateries and shopping options which include the Great Escape Movie Complex and its attendant shops, as well as the rest of Greater Clarksville.
But don't think North Clarksville gets to keep this jewel all to itself. The availability of luxury resort-style apartment living is also appealing to geographically separated business people. Each apartment is fully furnished with everything that you might need to enjoy your new living space. The apartments offer spacious one, two and four bedroom floor plans. So the perfect living arrangement is sure to be found at Independence Place Apartments.
Full size beds with four drawer undercarriage storage, spacious closets, with attached private baths and keyed entry make each bedroom a complete environment for the resident. Each apartment is fully appointed with an open living room, patio or Juliet balcony; a fully equipped kitchen that comes with textured exterior appliances, including refrigerators (with ice makers), dishwasher, stove and built-in microwave, garbage disposal, pantry, ample cabinets and a breakfast bar.
Home accent touches include contemporary artwork, 9 Feet ceilings with ceiling fans in living room and bedroom, lighting fixtures, coffee  tables, sofa and entertainment center, vertical louver panel blinds and drapes are standard. Also included are spacious laundry rooms with full size washer/dryer and clothing rack shelving. All apartments are phone, cable and high-speed internet wired.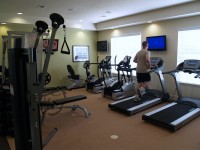 Wi-Fi is everywhere at Independence Place Apartments. The large, spacious Club House is richly appointed with carpeting throughout, wi-fi access, 24-hour computer lab – including printer; a cardiovascular fitness center with flat screen TV monitors and a separate High-Pressure Tanning Dome; Game Room with two pool tables, three gaming stations with large flat screen monitors and a reversible card game table.
The Club House also offers a party room with a stocked bar and counter top area for set-ups, opening out onto the resort style swimming pool and deck and grilling stations. Adjacent to the pool is the putting green and one of the complex's two full sized basketball courts. There is a sand volleyball court under development and due to be completed by July. Parking will not be a problem as ample parking is readily on hand.
Corporate and executive accommodations are also available. Young professionals of all stripes will find Independence Place Apartments is a cut above the standard fare for Clarksville and much of middle Tennessee.  Overseeing this massive development are two wonderful young ladies, Sharla Dick and Jessica Matlock. Floor models are available for viewing. Call for an appointment at 931-431-0612 or fax them at 931-431-0617.