Schools System Director seeks to share information on changes and plans for new school year that will impact students achievement.


Michael Harris, Director of the Clarksville-Montgomery County Schools System, will disseminate important information about upcoming changes about the school district during the month of June, in a series of community forums. Director Harris believes it is imperative to speak face to face with parents, faith-based groups and community leaders and individuals about the changes that will take place in the next school year. These changes will have an direct impact on students achievement.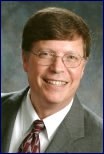 The public is invited and encouraged to attend one or more community presentation forums scheduled for the month of June. These forums will focus on the new high school redesign for Montgomery County, the new state standards and district budget. Please mark your calendars for one of the presentations near your community. All meeting times will be from 6:30-7:30 PM.
The dates are as follows:
* June 10th at the Crow Community Center
* June 11th at Burt Cobb Community Center
* June 12th at Kleeman Community Center
Some of the questions that will be addressed are as follows:
1. What are the new state standards (K-12)?
2. What significant changes will take place next school year that parents need to be aware of for the success of their students?
3. Does the school system have programs available to help my child succeed?
4. What is the basic budget make-up? How does it support my student?
5. Why is it important for the county to support the school budget?
Public participation and attendance is vital so that all parents, grandparents, pastors, community leaders, or educators can gain insight on what you can do to help the student in your life and our communities succeed.
Contact Candy Johnson, CMCSS Community Relations Coordinator, 931- 920-7955, for questions regarding these events.