Update: Article updated with the victims name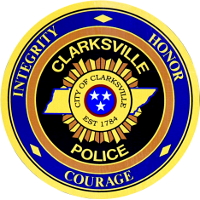 On October 15, 2009, TORSAUNT LAMONT SHANKLIN (B/M, DOB: 7/11/87, Given Address: 523 Wisdom Street, Clarksville, TN) was charged with:  CRIMINAL HOMICIDE.  He is being held without Bond.
On October 14, 2009 around 11:37 p.m., officers responded to a residence at 922 Poppy Drive in reference to a person that had been shot.  When officers arrived, they found  AMANDA MARIE SHOREY,  32 year old female had been shot.  The victim died at scene.  Detective Tim Finley arrived at the scene and took over the investigation.  During the course of his investigation, he found that witnesses had heard the victim yell that TORSAUNT LAMONT SHANKLIN had swung at her.  Two of the witnesses attempted to push SHANKLIN away from the victim.  One of the witnesses, at some point during the altercation, had a handgun fall from the waistband of his pants.  SHANKLIN picked up the gun and started shooting.  He admitted to firing the gun four or five times after he picked the gun up from the floor.
The investigation is ongoing and there is no additional information to release at this time.  The victim's name will be released pending notification of the family.  Detective Tim Finley is the lead investigator, 931-648-0656, ext. 4008 or the TIPSLINE, 931-645-8477.