Topic: Crime

Clarksville, TN – On November 14th, 2020, Clarksville Police responded to the area of Roselawn Drive for a shots fired call.
When they arrived, they found a residence that had been shot while several people were present at the residence.
Witnesses reported a vehicle traveled on Roselawn Drive and the passenger fired numerous shots at that residence.
«Read the rest of this article»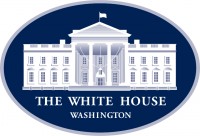 Washington, D.C. – "The crime and chaos in Democrat-run cities have gotten so bad that liberals are even getting out of Manhattan's Upper West Side. Rather than rethink their destructive policies, the left wants to make sure there is no escape,"
President Donald Trump and Housing & Urban Development Secretary Ben Carson write in The Wall Street Journal.
«Read the rest of this article»
Colorful Screens offer Interactive Crime-Fighting Messages
Clarksville, TN – Clarksville Crime Stoppers, a cooperative program that involves citizens, media and police agencies in the fight against crime, has installed the first of five information kiosks to aid the organization's outreach to the community.
«Read the rest of this article»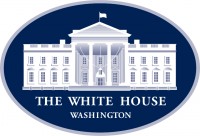 Washington, D.C. – "If there's one lesson from the unrest and anti-police agitation in the wake of the killing of George Floyd, it's that poor minorities living in distressed neighborhoods pay the highest price—in fear and in blood—when the cops retreat and the worst elements feel emboldened," Rich Lowry writes in National Review.

"The spikes in shootings in cities around the country haven't taken place in high-end neighborhoods . . . No, they blight the most marginal neighborhoods and make everyday life a hazard for people who have no option but to live in a tough place."
«Read the rest of this article»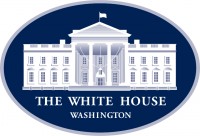 Washington, D.C. – PRESIDENT DONALD TRUMP: Hello, everybody. (Applause.) Thank you. Thank you very much, everybody. Please. That's a nice crowd on a nice, cool day. (Laughter.) It's beautiful, though. Might be hot, but it's beautiful.
We're here today to celebrate and expand our historic campaign to rescue American workers from job-killing regulations. Before I came into office, American workers were smothered by a merciless avalanche of wasteful and expensive and intrusive federal regulation.
«Read the rest of this article»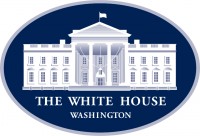 Washington, D.C. – "Melania Trump made a surprise visit and delivered box lunches on Thursday to a women and children's shelter in Washington, D.C.," Katie Jerkovich reports for The Daily Caller.

"It is important that, even in these challenging times, we find ways to help and connect with people and acknowledge the important work that is being done in countless communities across the United States," the First Lady said.
«Read the rest of this article»

Clarksville, TN – On April 14th, 2020, Clarksville Police Officers responded to a residence on Claystone Court after being called for a welfare check at approximately 07:35am. Officers discovered two deceased individuals at the residence.
The preliminary investigation appears to be a domestic situation and police are not seeking any suspects.
«Read the rest of this article»
Clarksville, TN – With recent outbreak of violence in the city, Clarksville Mayor Joe Pitts is asking all citizens to help Clarksville Police prevent and solve homicides and other violent crimes in Clarksville.
"We have already seen 10 homicides so far in 2019," Mayor Pitts said. "While the Clarksville Police Department has been effective in solving many of these crimes, we need the public's help to ensure criminals are caught quickly and brought to justice."
«Read the rest of this article»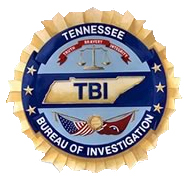 Nashville, TN – The Tennessee Bureau of Investigation released a report today detailing the nature and volume of reported firearms-related crime across the state over a four-year period.
The report, "Firearm Violence in Tennessee: 2013-2016," utilizes data submitted by the state's law enforcement agencies through the Tennessee Incident Based Reporting System (TIBRS).
«Read the rest of this article»
Written by Curtis Johnson
Tennessee State Representative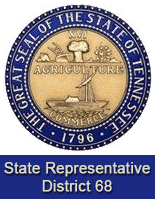 Nashville, TN – The first session of the 110th Tennessee General Assembly adjourned on May 10th, 2017, after passing major legislation that will benefit Tennesseans for generations to come. This is Part 8 of a 12 Part report.
This includes a measure making Tennessee the first state in the nation to offer all adults without a degree tuition-free access to community college; a new law rebuilding a safe and reliable transportation network, while reallocating revenues to maximize taxpayers' return on that investment; and a bill which provides a responsible path to improve access to broadband through investment, deregulation, and education.
Action in the General Assembly also included passage of a balanced budget which takes on no new debt, as well as legislation protecting the elderly, enhancing the state's robust job growth, cracking down on crime, and boosting efforts as the fastest improving state in the nation in K-12 student achievement. Following is a report on key legislation passed this year.
«Read the rest of this article»