Fort Campbell – Approximately 60 Fort Campbell Soldiers are scheduled to return from Afghanistan this weekend.
A welcome home ceremony is scheduled for 2:15 a.m. Sunday honoring members of the 159th Combat Aviation Brigade.
159 CAB has been on a 12-month deployment to Afghanistan. The remainder of the unit is scheduled to return by the end of the year.
Tennessee in Motion is a monthly column by Tennessee Department of Transportation Commissioner Gerald Nicely
As heavy rains fall on Tennessee, TDOT's bridge inspectors await notifications from an automated program called "Bridge Watch." Flooding can undermine the structural integrity of certain bridges in the state, so TDOT utilizes this program to alert the department of any potential problems with bridges due to heavy rains.
The most common cause of bridge failure is the undermining of a bridge structure because of scour. Scour is the erosion of a stream or river bed due to excessive stream flow. TDOT has classified 897 bridges in Tennessee as scour-critical, which means bridges could experience a catastrophic failure or become structurally unstable as a result of a destructive flood event.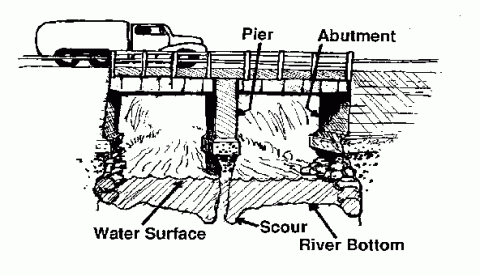 «Read the rest of this article»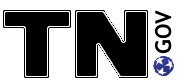 The Tennessee State Library and Archives (TSLA) will host the latest in a series of workshops and seminars, titled "Wills, Estates, and Vocabulary," on Saturday, October 24, from 9 a.m. until 11 a.m. at the State Library and Archives building, which is located at 403 Seventh Avenue North in Nashville.
The workshop will be presented by Nashville attorney Paul R. White and is structured to cover the history of wills, their legal significance, their specific vocabulary and how to effectively transcribe them. It will also cover the administration of estates and the genealogical information to be garnered from wills and estate administrations. There will be discussion of legal vocabulary relative to genealogical records. «Read the rest of this article»
Event will feature outdoor drama "Liberty!" for first time in Nashville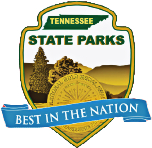 Nashville – The sixth annual Tennessee's History Festival will be held Oct. 23-24 at Bicentennial Capitol Mall State Park in Nashville. This event blends education and entertainment, allowing school groups and families alike to experience nearly five centuries of Tennessee history. Last year, the festival drew more than 6,000 visitors to the park.
A highlight at this year's festival will be the state's official outdoor drama, Liberty!, which will be performed for the first time in Nashville. For more than 30 years, Liberty! has been drawing visitors from across the country to Sycamore Shoals in northeast Tennessee to learn about the compelling stories of Tennessee's frontier territory that shaped the outcome of the Revolutionary War. Original cast and crew will be delivering special performances of Liberty! at 11 a.m. and 2 p.m. during the two-day event in the park's amphitheater. These shows are made possible by Sycamore Shoals State Park and Friends of Sycamore Shoals State Park.
"Tennessee's History Festival offers something for the entire family and all age groups," said Park Manager Mike Cole. "These actors and exhibits highlight major players and events before and after Tennessee's 213 years of statehood. We are pleased to make our park available to the many people interested in sharing and learning about Tennessee's unique history." «Read the rest of this article»
The Montgomery County Sheriff's Office, Clarksville Police Department, and Austin Peay State University all benefit from Department of Transportation Grants.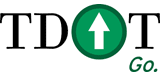 Nashville – Tennessee officials announced Wednesday that Montgomery County has been awarded a highway safety grant of $101,922 for the Montgomery County Sheriff's Department to fund the Selective Traffic Enforcement Program, $98,713 for the Clarksville Police Department to support the 2010 Impaired Driver Abatement Project, and $5,000 for Austin Peay State University to support high visibility law enforcement campaigns.
The Governor's Highway Safety Office (GHSO) mission is to save lives and reduce injuries on Tennessee roadways through leadership, innovation, coordination, and program support in partnership with other public and private organizations. The grant awarded will be used to promote this mission.
"These highway safety grants reflect a continued commitment to work with local and state agencies to make our roadways even safer than they are today," said Bredesen. "The funds made available through these grants will support the efforts of many local and state highway safety partners to reduce the number of people killed and injured in traffic crashes each year." «Read the rest of this article»