Voting for Fort Campbell & Clarksville is 8:00-10:30 on Sunday night. You can also watch live via the internet, at www.pentagonchannel.mil
The second day… First of all, from this day out I will refer to Operation Rising Star as ORS. Breaking it down a little. Whew! What a day.  It was suppose to rain but it held off and the sun shined through.  We started our day going through some vocal group warm ups, learning different technics.  We were able to get two of our group songs down for the show. We are above the curve, we were told, and so he gave us a little more time this morning to sleep in.  It was a late night.
After our practices on the group numbers we went to eat and then left for Ft. Myers.  On the way there we passed the Pentagon and saw the Airforce memorial, the Washington memorial (from afar) and the Arlington Cemetary.  I also got a call from Mayor Piper's office saying the Mr. Piper requested me by name to sing the National Anthem for the Volunteer ceremony that will be going on November 19th, my birthday.  I am in VA so I wouldn't be able to make it. I told her to please keep my name for any future events. She said she would. Anyway, when we arrived at the home of the Army Band, we went into a room with the band that will be playing for our competition.  They are DR, short for Down Range.  Great group of talented individuals.  You have to be, to be in this band! «Read the rest of this article»


Tennessee blew open a close game with a 12-2 run to open the second half as it downed Austin Peay State University, 83-54, in non-conference basketball action played Friday night at Thompson-Boling Arena.
It was the season opener for both teams.
Austin Peay trailed by as much as 17 first-half points but used a 13-2 rally, sparked by a zone defense, near half's end to cut the deficit to six, 31-25. Additionally, a pair of sophomores also charged the Govs offense—point guard Tyrone Caldwell scored six points, including a three pointer and a traditional three-point play, and forward Anthony Campbell added five, including a long three pointer.
«Read the rest of this article»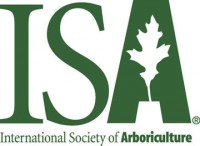 Champaign, IL – – Clint Patterson of Clarksville, TN recently demonstrated professional competency by successfully completing the Certified Arborist examination administered through the International Society of Arboriculture (ISA) and the local Chapter of the ISA. «Read the rest of this article»
Refutes ignorance of law as viable defense tactic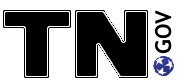 Nashville – The State Supreme Court has upheld the trial court and has overturned the Court of Criminal Appeals' decision in the State's action against Michael Casper, an unregistered securities seller.
Casper was initially convicted of 15 counts of willfully selling securities without registering with the state as a broker-dealer or agent in violation of Tennessee Code Annotated section 48-2-109. His unregistered activity cost as many as 150 Tennesseans investors as much as $11.5 million. The trial court imposed concurrent sentences of four years on each count, required 11 months to be served in jail, and ordered 12 years of probation, community service and the payment of fines and restitution. The Supreme Court reinstated the initial conviction thereby safeguarding Tennessee investor protection laws.
"This decision strengthens investor protections in two ways," says Commerce & Insurance Commissioner Leslie A. Newman. "It affirms the efforts of the Securities Division, as well as the Office of the Attorney General, to crack down on people who attempt to sell securities products without being registered with the State or without registering the products they are selling. And, it requires an unregistered broker to be accountable for their wrongful actions." «Read the rest of this article»
The Tri-Cities Magicians' Society, a group of magicians from Clarksville, Ft. Campbell, and Hopkinsville, meets the third Tuesday of each month to have dinner, talk magic, share tricks & ideas, and plan shows and events. The group invites area magicians and anyone interested in magic to join them. The Tri-Cities Magicians' Society's next meeting is November 17, at 6:30 p.m., at Shoney's on Wilma Rudolph Boulevard.
Volleyball: Austin Peay def. Tennessee Martin, 3-0 (25-10, 25-9, 25-10)


Austin Peay State University's volleyball team quickly dispatched visiting Tennessee Martin in three sets (25-10, 25-9, 25-10), in Ohio Valley Conference action, Friday night, at the Dunn Center.
Austin Peay (21-8, 14-3 OVC) led each of the three sets wire-to-wire and needed just 30 kills in the victory, recording a .324 attack percentage. They did not record more than two attack errors in any of the three sets. The Lady Govs recorded nine service aces in the contest and posted six blocks.
«Read the rest of this article»