Network investments to date providing area customers with enhanced voice calling experience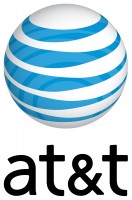 AT&T* today released Clarksville and Hopkinsville, Kentucky network investment and expansion details that have contributed to customers benefiting from the nation's fastest 3G network and an unsurpassed low local dropped call rate – one of the most common measures of wireless performance – according to drive test data collected by third-party independent wireless engineering firm Global Wireless Solutions (GWS).
"AT&T is committed to providing our customers with the very best possible network experience to complement our line-up of the most popular wireless devices that is unmatched in the industry," said AT&T Tennessee and Kentucky Vice President and General Manager Jim Thorpe.  "Since 2007 through the third quarter of 2009 we have invested nearly $8.7 million in the Clarksville and Hopkinsville network to advance our goal of providing customers with a wireless experience that is second to none."
http://www.youtube.com/watch?v=X3PbBmElObI
More than twice the number of smartphone customers have chosen AT&T over its nearest competitor.  AT&T is investing billions of dollars in its wireless network companywide in 2009 alone.  Clarksville and Hopkinsville area network enhancements include initiatives to improve speed, capacity and coverage. «Read the rest of this article»
Come out and enjoy Lana's dance version of the children's classic "Alice in Wonderland," at 6pm on Saturday December 19, at the Music/Mass Communication Concert Hall at Austin Peay State University. Tickets are $10 per person.
The program will consist of 2 acts, and will feature all of Lana's talented dancers, ages ranging from 3 to adult. There will be several characters Alice meets along her dancing adventure; to include the Mad Hatter, the White Rabbit, Do Do Bird, Caterpillar, the Queen and King of Hearts, and many more. Watch the enchanting a "Hip Hoppin" Tea Party, "Tapping" Oysters, and Flowers doing ballet to warm your heart.
The Alice characters will played by Dana Cornwell, McKenna Langford, and Elizabeth Krebs.