The Clarksville Parks and Recreation Department's weekly recreation report provides Clarksvillians with a glimpse at the activities and events that are available from the Parks and Recreation Department for them to enjoy together as a family. This weeks highlights include:
Ballroom Dancing
R&B Step Class
Afterschool Programs
Kleeman Community Center closed for Maintance
Adult Softball Leagues
Youth Baseball
Youth Softball
Ballroom Dancing, R&B Step Classes and more at Burt-Cobb Community Center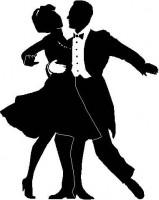 If you've ever wanted to learn the graceful and glamorous moves of ballroom dancing now is the time to take advantage of the latest session of classes at Burt-Cobb Community Center. A beginners class is held each Tuesday night at 5:40 pm and a more advanced class is held at 6:50 p.m. The cost is just $35 per participant and don't worry if you don't already have a dance partner. Couples can join together or individuals can partner up at the class.
Maybe you would rather join a class that allows you to dance on your own but still get into a great rhythm. Then you should be attending the R&B Jazz/Step classes at Burt-Cobb on Saturday afternoons at 1pm. The cost is just $2 per class and it's a great way to get your heart pumping and lift your mood at the same time.
And don't forget each weekday from 4:30pm to 6 pm, Burt-Cobb Center has after school programs available to youth ages 6 and up. Girls and boys can participate in sports activities, staff-supervised weight lifting for ages 14 and up, play in the game room, receive free tutoring or use the computer lab.
Kleeman Community Center to undergo Annual Maintenance and Gym Floor Repairs
Kleeman Community Center will be closed to the public for annual maintenance February 1-14. The gym at Kleeman Community Center will remain closed through February 21 for floor repairs; however the meeting room and game room will be open to the public again on February 15. We apologize for any inconvenience and encourage Kleeman Center users to utilize Burt-Cobb and Crow Community Centers during the closure.
Adult Softball League Meeting Next Sunday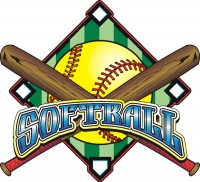 The annual meeting for the 2010 Adult Softball Season will be held at Burt-Cobb Community Center on February 7 at 2 p.m. All leagues will have one large informational meeting instead of having several individual meetings as in years past. The following leagues will be offered this spring:
Sunday Men's League
Monday Men's Church League
Tuesday True Co-Ed League
Tuesday Church Youth League
Wednesday Men's League
Thursday Women's League
Friday Church Co-Ed League
This meeting will provide coaches the opportunity to vote on sanctioning organizations, any desired post-season tournament, uniforms, and rules specific to the league.
Parks and Recreation will also begin accepting team deposits of $100 on February 8. This will insure that your team is in the league and will be applied towards final fees. Deposits are due in the Parks and Recreation office no later than 4 pm on February 22. There will be no late registrations.
Youth Baseball, Softball and T-ball League Meeting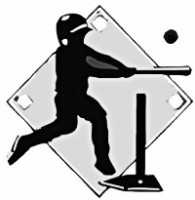 Don't forget to mark your calendars for February 9th at 6pm to be at Kleeman Community Center for the Youth Recreation Baseball, Softball, and T-ball League meeting for parents and coaches. This year we are opening up the league to three and four year olds so this will be a great opportunity for parents of new players to ask questions and returning players to learn more about the new age divisions.
Registration for the youth league begins February 8 and the cost is $35 for ages 5-12 and $30 for ages 3-4. This includes a shirt, hat and team picture. Games will be played at Heritage Park beginning in May.
For more information about spring and summer sports leagues, please call 645-7476 and speak with Tina Boysha.