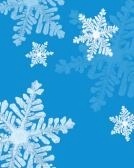 Due to the inclement weather, the public schools will be closed today in Montgomery County.
At APSU, The University's main campus will be open and operating on a normal schedule Wednesday, Feb. 10. Classes in Dickson will be on schedule. APSU@Fort Campbell will open at 9 a.m. due to base delays.
Clarksville Christian School is closed. Clarksville Academy and Clarksville 1st Nazarene CDC, are opening 2 hours late.
Stewart County Schools, Houston County Schools, Robertson County Schools, and Cheatham County Schools are closed as well.
In Kentucky, Christian County Schools are closed.
For Fort Campbell, On 10 Feb 2010 Inclement Weather personnel report at normal time; all other personnel are authorized up to a two hour delay from normal report time. Dependent Schools and school bus operations will operate on a two hour delay. Morning Pre-K and PSCD classes are closed. Unit commanders have flexibility to set work calls based on conditions in unit areas and varied off-post conditions.