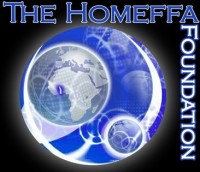 Join the community for a relief effort to help the nation of Haiti that has been hit with two devastating earthquakes that has killed hundreds of thousands of people and has left millions without shelter, food, medical aid and clothing.
The Mission Help Haiti relief effort will take place on Thursday, February 11, 2010 at the Austin Peay State University Sunquist Science Complex (SSC) room E 106 – A starting at 5:30 p.m.
Pastor Credo Amouzouvik, of The Homeffa Foundation who recently returned from a trip to Haiti will share pictures, video, and a speech on the relief effort on the part of Homeffa, and what you can do to help!
Pastor Credo Amouzouvik, and members from the Homeffa Foundation will be traveling back to Haiti soon and donations are much needed and appreciated! Money, clothing, medicine, first aid kits, batteries, anything you can spare! Haiti needs our help now!
Sponsored by: Students Organized to Advance Renewable Energy (SOARE), the Political Science Honor Society (Pi Sigma Alpha), Alpha Tau Omega (ATO), Kevin Kennedy (Kennedy Law Firm) and media assistance provided by the Tennessee Urban Resource Center, Mr. Terry McMoore Director.
This event is open to the public!
For more information or questions please contact Pastor Credo Amouzouvik, of The Homeffa Foundation at (931) 237-4820