Topic: Sundquist Science Building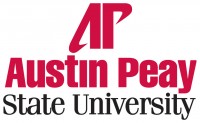 Clarksville, TN – When future generations look back on the history of Austin Peay State University, the year 2013 will likely be remembered as a pivotal time in the University's development.
In the last 12 months, the campus has changed tremendously, both in terms of its layout and its notoriety. New, state-of-the-art buildings are welcoming new students, and even the President of the United States is talking about APSU.
As the University community looks ahead to another big year, here are some of the top stories that defined Austin Peay in 2013.
«Read the rest of this article»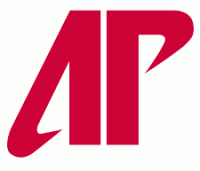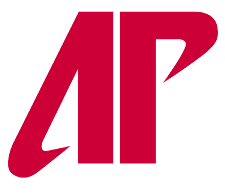 Clarksville, TN – Earlier this year, a narrow brick house off Ford Street, behind the Austin Peay State University Hemlock Semiconductor Building, was torn down. All that remains in its absence is a dirt lot, with a few patches of grass and gravel covering it.
At 10:00am on August 17th, shovels will plunge into that dry earth to mark the beginning of construction on APSU's new $6.7 million mathematics and computer science building. The two-story classroom building, designed by Rufus Johnson Associates, is projected to open in the spring of 2014.
«Read the rest of this article»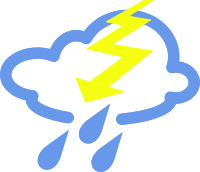 Clarksville, TN – Residents of the City of Clarksville have been hammered by severe thunderstorms  in the late afternoon hours over the previous two days.
On July 4th, the storms hit around 5:00pm and knocked out power to over 7,500 CDE Lightband customers on both sides of Memorial Drive, Richview Road, Indian Hills Drive, Craigmont Boulevard, Fairway Drive, and the Hilldale area. By the next morning CDE was reporting approximately 300 people were still without power. That was until a new line of storms rolled through around 4:00pm on July 5th knocking out electrical power to even more customers. As of the time of publication approximately 351 CDE Lightband customers are still without power.
«Read the rest of this article»
Clarksville, TN – The Clarksville-Montgomery County Veterans Day Parade will take place on Saturday, November 5th, with pre-parade ceremonies set for 9:00am at 1 Public Square in downtown Clarksville. Guest speaker is Lt. Gen. (Ret.) Hubert G. Smith, who served 35 years on active duty, with remarks by County Mayor Carolyn Bowers and City Mayor Kim McMillan.
This year's parade theme is "Saluting Special Forces and Wounded Warrior Veterans."   «Read the rest of this article»

Austin Peay State University held a ribbon cutting for its new Chemical Engineering Technology Facility yesterday. The facility which has been designated the Hemlock Semiconductor Building will train Austin Peay Students to fill the skilled labor needs for the new Polysilicon plant being built in North Clarksville. The ribbon cutting was attended by area dignitaries along with HSC officials, and was open to the general public.
«Read the rest of this article»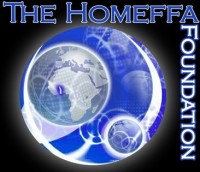 Join the community for a relief effort to help the nation of Haiti that has been hit with two devastating earthquakes that has killed hundreds of thousands of people and has left millions without shelter, food, medical aid and clothing.
The Mission Help Haiti relief effort will take place on Thursday, February 11, 2010 at the Austin Peay State University Sunquist Science Complex (SSC) room E 106 – A starting at 5:30 p.m. «Read the rest of this article»
"Integrated Resource Plan: TVA's Environmental and Energy Future.
The Clarksville Chapter of the Audubon Society will be holding their regular meeting on Thursday September 3rd at  7:30 p.m. in conference room E106 in the Sundquist Science Building at Austin Peay State University. Randall Johnson of TVA will be presenting a program titled  "Integrated Resource Plan: TVA's Environmental and Energy Future." Light refreshments will be served.
On June 15, 2009 TVA kicked off an 18 month long project to prepare a new Integrated Resource Plan (IRP) entitled TVA's Environmental and Energy Future. The purpose of the IRP is to develop a flexible portfolio of supply and demand side options that TVA can use to meet the valley's electrical demand needs for the next 20 years. The portfolios developed will be evaluated for several criteria including capital and fuel costs, reliability, possible environmental impacts including climate change, compliance with existing and anticipated future regulations, and other factors.
To learn more about the Clarksville Chapter of the Audubon Society check out the current issue of their newsletter, The Warioto Warbler.