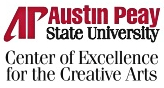 The fortepiano,a small, 18th century precursor to the modern day piano, isn't used much anymore. The antiquated instrument with its black keys produces a little softer, a little different sound than what 21st century audiences are accustomed to hearing.
That means, when people gather to listen to compositions created in the 1700s or early 1800s, they often aren't experiencing what the original concertgoer heard. Time and technology have altered the sound.
But at 7:30 p.m. Sunday, Clarksville residents will get the opportunity to hear "Die Schöne Müllerin" (The Maid of the Mill) as it likely sounded when Franz Schubert composed the work in 1824.
That evening, the APSU Center of Excellence for the Creative Arts and the Department of Music will host a historical presentation of the work, featuring tenor and APSU alumnus Gerald Gray ('88) and pianist David Breitman, in the Concert Hall of the Music/Mass Communication Building on campus. The men will follow Schubert's little used 1830-printed edition of the cycle of songs, and Breitman will perform the piece on a fortepiano.
"Die Schöne Müllerin," based on the poems of Wilhelm Müller, is the story of a young miller who falls in love with the maid of the mill and is rejected, sending him into despair and tragedy. The performance will include a reading of several poems by Müller not set to music by the composer. In addition, the audience will have an opportunity to meet the performers and get a close-up view of the unique fortepiano at the reception following the concert.
The event is free and open to the public.
For more information on the concert, contact the APSU Department of Music at 931-221-7818.