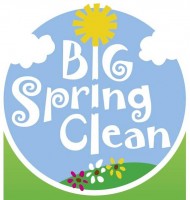 When the weather starts to warm up and the days get a bit longer, its natural to want to bring some of that warmth and light indoors.  Its time for the comfortable clutter of winter to be stored away and to lighten up the house to get ready for Spring.  Here are a few ideas to help you get started on your own spring cleaning.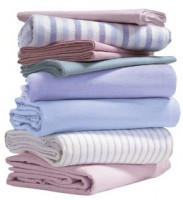 Put away those afghans and down comforters. Bring out cotton quilts and blankets. 
Take up heavy wool or shaggy rugs  and replace them with lighter weight  rugs or go without rugs.
Pull back the curtains and let in some light. Consider changing out your heavy drapes for light weight curtains or lace panels, at least until the very hot days of summer arrive
Give your kitchen a good scrub. Pull out appliances and clean under them. Take everything off your counter-tops and clean them well. Organize your cupboards and deep clean the frig.
Now is a great time to paint rooms in your house.  Lowes and Home Depot are carrying Martha Stewart's new line of paint colors.  A new coat of paint is an inexpensive way to bring fresh color and beauty into your home.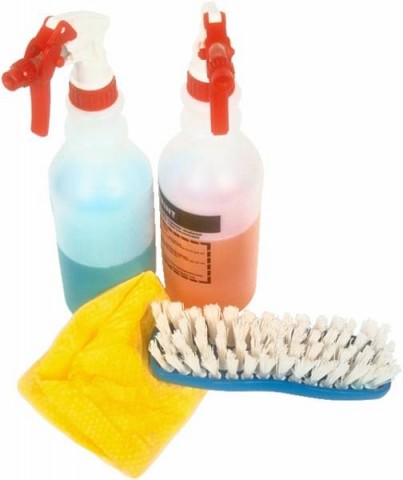 Scrub the surface of your deck with this homemade cleaner: Add 1 cup of powdered laundry detergent to a gallon of hot water, and add 1/2 cup of chlorine bleach to kill moss or mildew.
Clean up your living area. Take down curtains and wash them. Pull furniture out from the wall and vacuum or sweep. Clean the floors. Wash windows and window frames. Give that ceiling fan a good dusting while you're at it.
Put away at least some of the winter season clothing and bring out the warm weather clothes. Go through all your spring and summer clothing and see if you can give away some of it.  Goodwill is a great place to give and right now.
For more ideas on Spring Cleaning, check out the series at CHK called 5 Weeks To A Clean And Organized Home.