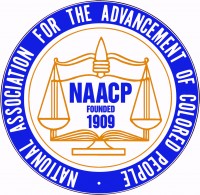 It is with deepest sympathy and regret that we pause to acknowledge the passing of Dr. Benjamin Lawson Hooks, a great lion and trail blazer of civil rights and social justice. Dr. Hooks a "golden throated warrior and silver tongue orator of the gospel", slipped quietly away this morning in Memphis, Tennessee with his faithful wife Mrs. Francis Dancy Hooks and daughter, Pat at his side.
Dr. Hooks served as head of the National Association for the Advancement from 1977 to 1992. Under his leadership, the Association was retooled to partner with corporate American and expand the member based programs.
Dr. Hooks was a civil rights leader in the most difficult times. He joined Dr. Martin Luther King, Jr. as a member of SCLC in 1956 after being ordained as a Baptist Minister and pastored in Memphis at Greater Middle Baptist Church. He also pastored Greater New Mount Moriah Baptist Church in Detriot Michigan.
In 1965, he became the first African American trial court judge in Tennessee appointed by Governor Frank Clement. And in 1972, he became the first African American to be appointed to the Federal Communications Commission, appointed by President Nixon serving from 1972-1977.
In 2007, He was awarded the Medal of Freedom by President George W. Bush. Although world renowned, this man who walked with Presidents and Kings never lost the common touch. He always had time to mentor those at the branch and state levels, preaching and teaching us to give our service unselfishly as he had done for more than eighty years.
The members of the Tennessee State Conference NAACP along with countless others have benefited from his knowledge and leadership.
For more information contact  Mrs. Gloria J. Sweet-Love, President at 731-660-5580 or tnnaacp3@bellsout.net
About the NAACP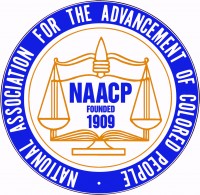 Founded in 1909, the NAACP is the nation's oldest and largest civil rights organization. Its members throughout the United States and the world are the premier advocates for civil rights in their communities, conducting voter mobilization and monitoring equal opportunity in the public and private sectors.